Life in Sadhanapada: The Serious Sadhanapada Survival Guide
Sadhanapada participants share in their own witty way, some important tips and tricks gained from almost four months of experience of living in the ashram.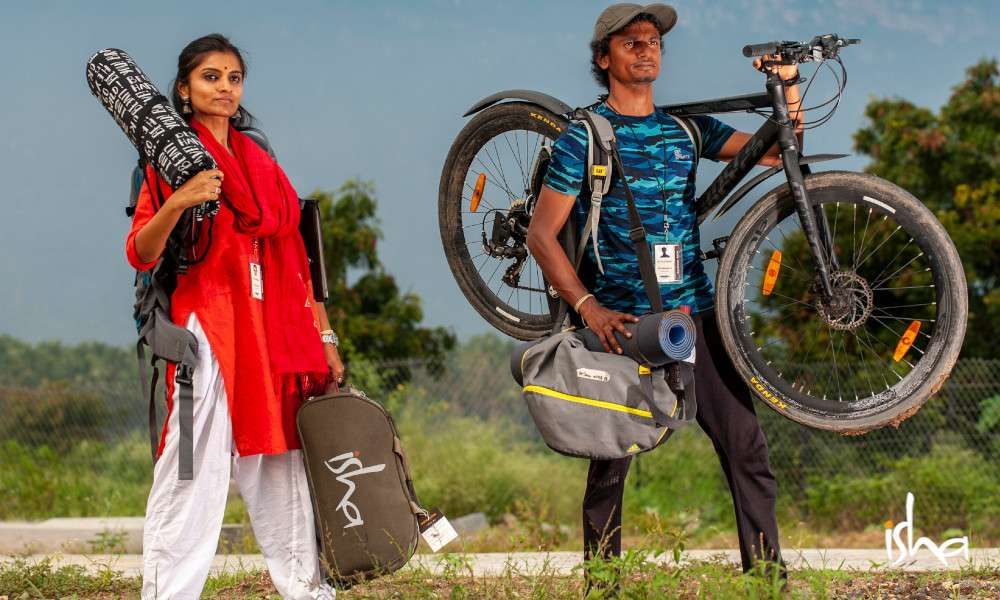 Over 800 participants from 32 countries come together to spend 7 months in the consecrated space of Isha Yoga Center for their inner growth.
Life in Sadhanapada - All Articles
With Sadhanapada 2019 more than halfway through, the participants have learnt the ropes and are well set on their inner journey.
We were able to pin down a few Sadhanapada participants to get the inside scoop on the tricks, tips and hacks to surviving and thriving in Sadhanapada! Here's presenting tongue-in-cheek pieces of advice and wisdom, straight from the horse's mouth…
Get weekly updates on the latest blogs via newsletters right in your mailbox.
Before You Reach for Your Biggest Suitcase…
Bring 10 pairs of clothes - 5 pairs in your current size and another 5 that are half your size!
The instructions do say label your belongings for a reason. You are bound to have some mix up of clothing or footwear.
Don't fret if your footwear walks away with somebody else: it could be a divine plan to get you in touch with the Earth element for your Bhuta Shuddhi.
Yes, the Sun is the source of life, but if you have fair skin, the Sun doesn't like you. Bring sunscreen and carry it everywhere.
Mosquito repellent makes your life easier and saves the mosquito's life as well.
Planning what to pack for 7 months can be quite daunting. With a variety of activities and weather ranging from hot summer days to torrents of monsoon, planning one's packing ahead of time is essential. However, planning for the unknown is an adventure of its own. When all else fails, there is always the Isha department store and Amazon delivery.
Something for the Foodies
Turning inward does not mean looking into your stomach and craving for sweets!
The divine will not enter you, if you enter Pepper Vine*.
Eating consciously doesn't mean eyes closed and eating slowly for 60 minutes or more.
Isha Yoga Center, the only place where the Great Migration happens twice a day. Brunch times and Dinner times.
Still cravings sweets? Purchase all your soap, toothpaste, shampoo, laundry detergent in bulk. This takes away the reason to visit the department store.
Trying to wean yourself off your coffee or tea habit? Try substituting your daily brew with Dhyanalinga Prasadam or Devi Prasadam. The jury is still out on which one is tastier!
Food in the ashram is served twice a day in Biksha Hall - Brunch at 10:00 AM and Dinner at 7:00 PM sharp.
*For those still making the transition from Bhogi to Yogi, there is also "Pepper Vine," Isha's own cozy little eatery.
The department store also stocks many useful food products, including chocolate. Shhhh! It's a secret!
A Rollercoaster Called Seva
If you are a weekend person, then living in ashram will surely open your eyes as you won't even know when the week starts and ends or which day it is today. (It's Sunday, right?)
If you like your Seva, it's "Good", if you don't like it, then it's "Very Good".
If you goof up, just put your palms together, smile and do Namaskaram!
Don't tell your coordinators what Seva you would really like to do, or else they will ensure that you never get that!
Volunteering is all about stepping out of the comfort zone. To this end, the organizers of the program have left no stone unturned. If there is a method to the madness of Seva allocation, we haven't figured it out yet! Getting real comfortable in your Seva? Boom! Your Seva has just been changed.
Random Ashram Tips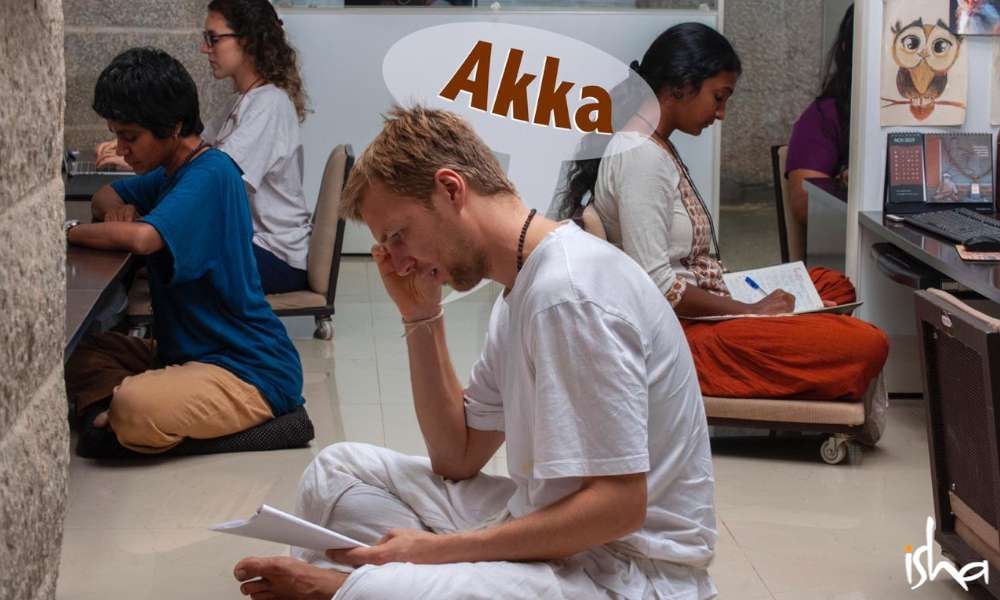 In the ashram, when it rains, it pours! Bring an umbrella. Bring a raincoat. Heck, bring a small boat!
When you forget someone's name, "Anna" and "Akka" always seems to work (but be prepared for the "which Anna?" questions).
: Hold me Tight! I don't want to have a Flight! Stand Still! Don't give in to the wind's Will!
Not sure if you're late for Biksha hall? Check on the Brahmacharis. If they are walking, you have time. And if they are running? Best to double their speed.
Keep count of your AUMs at the start of the invocation at Biksha Hall, or you will sound like a fool when everyone continues the invocation and you're onto your fourth AUM.
On rainy days it's best to walk barefoot, unless you prefer the trendy mud-sprayed look up the back of your pants.
The best time to wake up is 20 seconds before your roommate, whether it is at 2:24AM or 5:24AM!
Life in an ashram is not all thorns and pebbles, although they have plenty of those at Isha Yoga Center. Going through all this joyfully with your batch mates is where the real fun of Sadhanapada is. Oh, and there are absolutely amazing surprise entertainment packages that the Sadhanapada team puts together. These defy description but always leave everyone rolling with laughter for an hour or more.
Some Useful Sadhana Hacks
In Sadhanapada, the competition is between you and yourself.
Remember, snoring during Shavasana blows your cover. Especially if you're wearing a Linga Seva shawl as a blanket.
If you suffer from sore legs from sitting in Ardha Siddhasana, the best thing to do is sit in Ardha Siddhasana longer.
Your ID badge turns into a handy smooth surface for your ankle bone when sitting in Ardha Siddhasana around the ashram.
When walking under coconut trees, watch out for falling projectiles. A falling coconut never enlightened anyone. Yet.
If you think that you have become an accomplished Yogi because today's sadhana went well, please wait for next morning's sadhana.
Sadhana can be easy or hard, joyful or painful, focused or fun. It's always exactly what is needed for one's growth. The only thing that it is not is optional! After all, the program is called Sadhanapada.
Bonus Tip - Learning the Value of Time
If you want to know the value of one month, ask a person who has a ligament tear.
If you want to know the value of one hour, ask the person who gets up at 3 AM in the morning.
If you want to know the value of one minute, ask the person who held that difficult asana (like Dwipada Uttanpadasana at 45 degrees) for one minute.
If you want to know the value of one second, ask the person who just missed second batch Brunch.
Editor's Note: Find out more about Sadhanapada and express interest for the upcoming program here.