"Every human being aspires for health and well-being. True health fundamentally means to be in tune with nature; both the inner and the outer"
Sadhguru
Isha Rejuvenation programs are truly holistic, combining yogic practices, diet, massage, therapeutic baths and wraps and rejuvenating tonics with traditional Indian Siddha and Ayurvedic healing systems.
Stress underlies much ill health today. The fast pace of modern living keeps us in fight or flight mode all the time. Constant exposure to the hazards of modern life – toxins, loud noises, electromagnetic radiation etc. – can predispose us towards chronic, degenerative diseases. If left unattended, these can evolve into serious ailments that could permanently damage health and well-being.
Isha Rejuvenation programs bring vibrancy and proper balance to the life energies that are crucial for uprooting or preventing chronic ailments. Scientifically structured, the programs uniquely combine allopathic, alternative and complementary therapies with the sublime wisdom of various ancient Indian medicinal practices.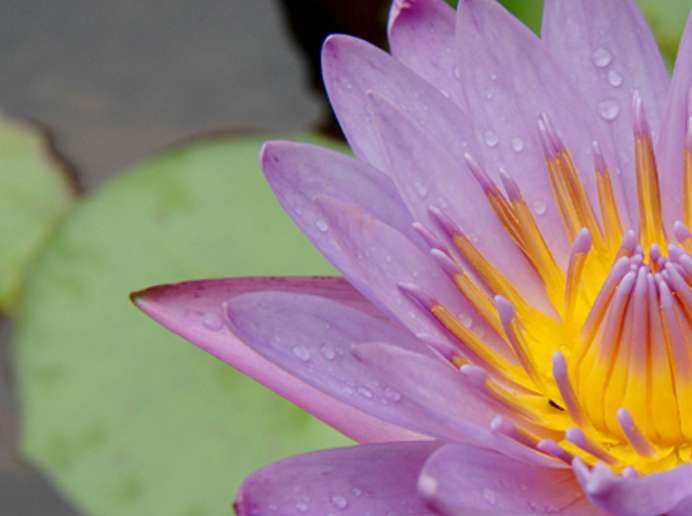 AYUR RASAYANA
2-Day
Ayur means life and Rasayana is that which destroys ageing and diseases. Ayur Rasayana is an opportunity to calm, renew and invigorate your system.
Ayur Rasayana programs are filled with invigorating massages, relaxing mud baths and facials and serene walks through the surrounding forests. Life enhancing yogic practices, a specially designed diet, and daily doses of herbal tonics create an uplifting, rejuvenating experience.
Upcoming Programs
Click below to complete the registration for this program. Must be at least 18 years of age by the program start date. This program requires approval to complete registration. This program is not suitable for those who are pregnant or will be at the time of the program. Programs are open to both genders, please use the appropriate link to register as space is limited based upon gender.
If you are unable to attend this program and wish to be informed about upcoming program dates, please provide your contact information using this form.
It was a real blessing to participate in the weekend. I had gotten to the point at home where I was pretty much exhausted as of late with a busy work schedule and not such a great diet. And it was just perfect timing to get into the program. It was hard to believe it was the first rejuvenation program, because everything went so smoothly. The massages were excellent. It was a beautiful weekend. I'm sure i'm going to be experiencing the benefits as I go forward.
Feeling amazingly relaxed, after the 3 days now. I had a back issue that's cleared up. I'm breathing easier. I highly recommend the course to anyone who is interested. It was a really awesome experience.
Andrew (Atlanta)
I've paid money before to go to spas, but the atmosphere was not anything like this. So when I came here I had been suffering for my back for several months… I flew out of that hike, I was wondering where everybody was, and they were behind me. I have no pain right now in my back, so thank you. I have much gratitude for all of you and they're volunteers, its just beautiful, they were very giving. The energy in there, I've never experienced anything like that. Just all the little details, I appreciate it.
Tracy (Alabama)
When I came to the Isha Yoga Center I couldn't walk comfortably even short distances. After my four weeks' stay and continuing Isha Yoga practices, within just a few months I avoided bypass surgery and actually went for a 6km trek. I feel it wasn't the treatment alone that helped; the atmosphere, food, love and care of people greatly boosted my recovery.
S. Sadasivam
"Health is a side effect of spirituality.
If you are complete within yourself, being healthy is natural."
Sadhguru