Sadhguru's Most Popular Posts in 2018
As 2018 comes to an end, here's a list of Sadhguru's most popular articles, videos, tweets and quotes this year!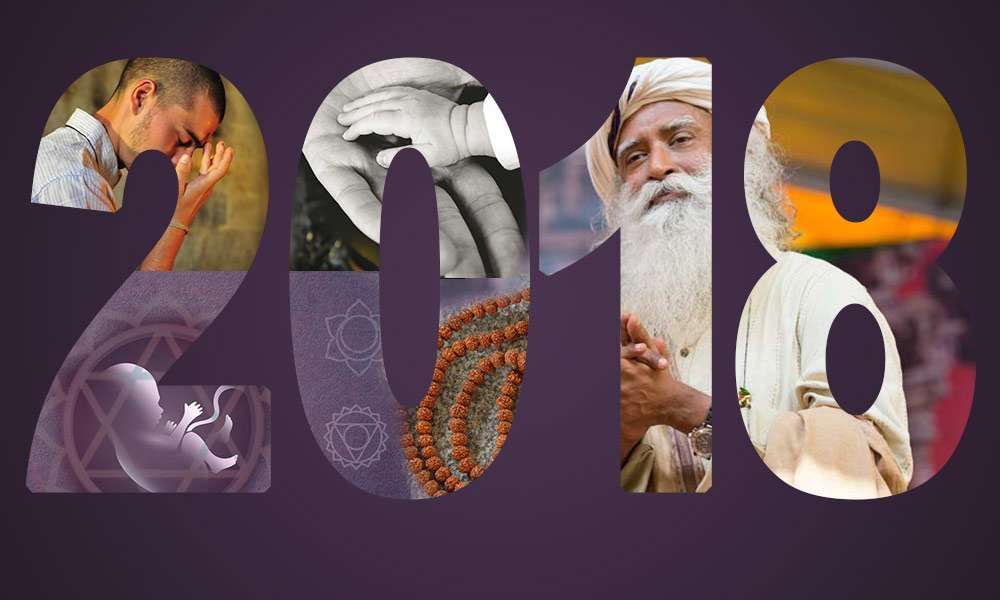 2018 has been a busy year – even by Sadhguru's standards! The year saw Sadhguru traverse the globe tirelessly, in his efforts to raise human consciousness. From panel discussions on World Water Day at the United Nations to US-Indian strategic partnership forums at Capitol Hill, Washington DC; from offering yoga to India's soldiers at Siachen on International Yoga Day to the FIFA World Cup in Russia; India was crisscrossed in a month for Youth and Truth; the UNESCO headquarters in Paris hosted Sadhguru for a dialogue on peace, neuroplasticity, and education; first time visits opened up the people of Azerbaijan and Ukraine to Inner Engineering… here, there and everywhere with no time in between!
For your convenience, we've shortlisted the most popular posts which cover a diverse set of topics from sleep to ambition, coma to consciousness, rudraksh, marriage and parenting! Read on…
Top 10 Articles of 2018
Why Eating Food During Lunar Eclipse is Harmful
Eclipses can have a powerful effect on the human body. In this article, Sadhguru explains why eating food during a lunar or solar eclipse can have a harmful effect on the human body.
Sleeping Positions: Why North Is Not The Best Direction
Sadhguru looks at why Indians traditionally never slept with their heads pointing north, and explores a few other things that can help us sleep well and rest better.
How the Chakras Form in a Fetus
When and how do the chakras form after conception? Sadhguru describes the process and approximate timeline.
Rudraksha - Everything You Need to Know About Rudraksha
Sadhguru speaks about the Rudraksh and the importance of using a genuine Rudraksh.
6 Tips to Be a Truly Great Parent
What makes a great parent? Sadhguru gives 6 tips for parents to help their children blossom.
A Solution for Depression – From the Inside Out
In today's world, depression seems to affect too many people. Sadhguru discusses the sources of depression and dealing with it from the inside out.
Why Do We Apply Kumkum – Significance & Benefits
Sadhguru answers a series of questions on the significance of kumkum, from its composition and benefits, to its symbolism in the society and culture.
Is It Normal to Think About Sex a Lot? – Sadhguru Answers
Sadhguru answers a question about being obsessed with sex, and looks at why a large part of humanity either seems to be pursuing sex or avoiding it.
What Love Is and What Love Isn't
Is there such thing as unconditional love? Sadhguru takes a straight look at love, what it is and what it isn't.
How To Eat Properly - 5 Tips For Healthy Eating
How we eat food is as important as what we eat. Here are 5 simple food tips that can serve as a guide to healthy eating, and help a person get the best out of the food they eat.
Top 10 Sadhguru Spot articles of 2018
In this Spot, Sadhguru throws light on what will happen after he leaves his body, dispelling any possible concerns of those who have been touched by him as a Guru.
How to Live the Best Life Possible
In this Spot, Sadhguru cautions that setting goals means depriving yourself of greater possibilities. If you want to lead a truly successful life, there is a better way to approach it, he points out, and offers a simple method towards this objective.
Adi Shankara – What Makes a Great Being?
In this Spot, Sadhguru describes what made Adi Shankara who he was, why his origin is a symbol for the core nature and strength of this nation, and how what he stands for is relevant in the world today.
Get weekly updates on the latest blogs via newsletters right in your mailbox.
Shoonya – The Significance of Doing No-Thing
In this Spot, Sadhguru writes about the universal phenomenon of Shoonya, which occupies ninety-nine percent of ourselves and the whole cosmos, and yet is not in our awareness.
In this Spot, Sadhguru explains what he means when he says, "Be with me."
In this Spot, Sadhguru shares his personal thoughts and observations about the nightlong celebrations of Mahashivratri 2018.
Memory, Consciousness, and Coma
In this Spot, Sadhguru shares a video clip from his recent conversation with medical scientists on "Memory, Consciousness, and Coma.
In this Spot, Sadhguru addresses a question with far-reaching consequences in life – to marry or not to marry?
In this Spot, Sadhguru speaks about stability as an absolute necessity to live exuberantly without crashing.
Perception or Inertia – Your Choice
In this Spot, Sadhguru defines superstition and science, the impact of food on one's perception, and in turn the correlation between our perception and the quality and experience of our lives.
Top 10 Videos of 2018
Top 10 Tweets of 2018
Top 10 Daily Mystic Quotes of 2018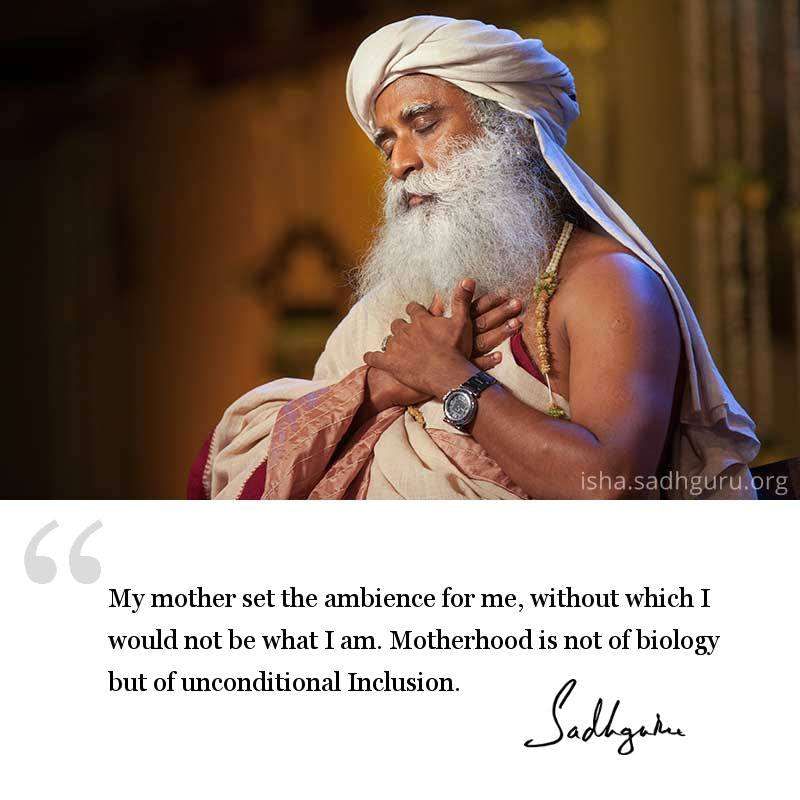 Editor's Note: Download the free Sadhguru's App and gain access to Guided Yoga Practices and Meditations, a listing of Isha Events and Programs, and stay up-to-date with all Articles, Quotes, Videos and Tweets from Sadhguru. If you're inspired and feel others can benefit from the App, please feel free to give them a nudge!