Sadhguru's Most Popular Posts in 2019
As 2019 comes to an end, here's a list of Sadhguru's most popular articles, videos, tweets and quotes this year!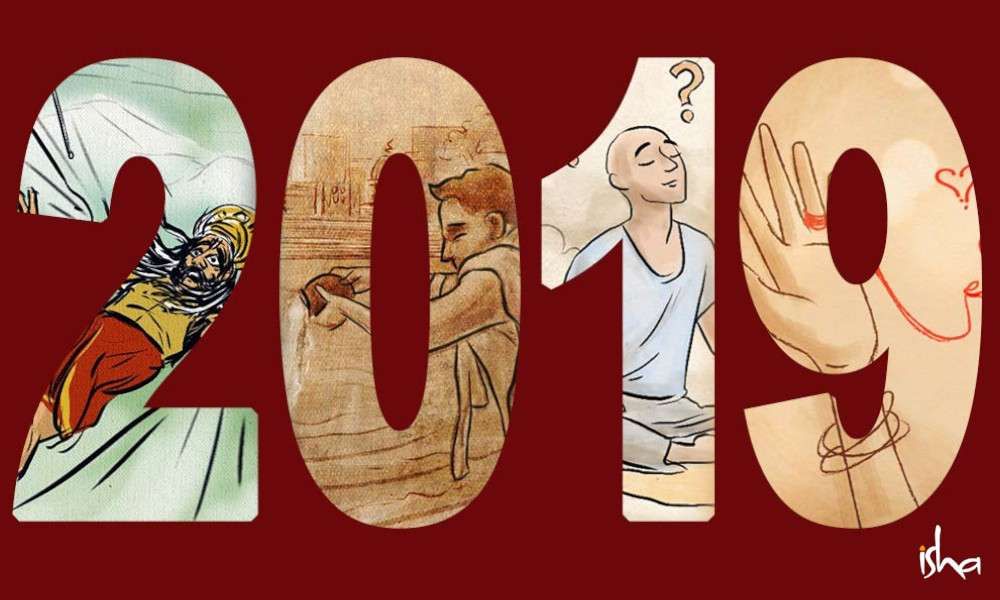 Top 5 Articles in 2019 
Sadhguru looks at why in Indian culture, the ashes of the dead are immersed in rivers and what would happen if these ashes were to get into the wrong hands.
Sadhguru looks at the idea that you can find a soulmate who will be a perfect companion, and speaks about the soul, love and why people come together.
Sadhguru talks about three broad categories of yogis – Mandha, Madhyama and Uttama. 
Sadhguru tells us a wonderful story of how Ravana was a fierce devotee of Shiva, but nevertheless ended up being kicked off Kailash! 
Is there a step-by-step manual as to how a human being can live from birth to death? Here's what Sadhguru has to say…
Top 5 Videos of 2019 
5 Tips to Naturally Cleanse Your Body at Home
Sadhguru gives us a few simple processes to practice at home, that can help us cleanse the five elements or Pancha Bhutas within us.
Overcome The Fear of Being Judged 
Is it okay to live in fear of being judged by people around us? Should the opinions of others influence us? Watch Sadhguru's answer to a group of young IITians at Kharagpur.
Tips to Eat Right & Sleep Less For Students 
Sadhguru explains how food impacts sleep and the performance of a student. He also suggests what kind of food can help a student stay alert, focused and efficient.
Get weekly updates on the latest blogs via newsletters right in your mailbox.
The Right Age To Have A Boyfriend or Girlfriend? 
A student asks Sadhguru, "What is the right age to have a boyfriend or girlfriend?" Sadhguru sets the context on what a relationship means, and gives perspective on sexuality and the time to get into a body-based relationship.
Ayodhya Dispute: Comparing the Legacy of Ram & Babur
Sadhguru compares the legacy of Rama and Babur, and explains what India needs to do to move beyond the conflict generated by the Ram Mandir & Babri Masjid issue.
Top 5 Tweets in 2019
A spectacular success for the Indian scientists, particularly the whole @isro team. This is truly a massive step for Indian space mission. Every Indian should be proud and this is a moment to celebrate for India. Fantastic. -Sg #Chandrayaan2 #ISRO #GSLVMkIII #IndiaMoonMission pic.twitter.com/br4z5yUiRH

— Sadhguru (@SadhguruJV) July 22, 2019
#Chandrayaan2 is the outcome of the brilliance and extraordinary commitment of our scientists of @ISRO and also the political will. This phenomenal achievement is the pride of our nation. Just couldn't help being there. A great privilege. Congratulations to all of you. -Sg #ISRO pic.twitter.com/4xr91q29BG

— Sadhguru (@SadhguruJV) July 22, 2019
Masters of Rocket Science at work in #Sriharikota ISRO. May the best be with them. -Sg @isro #ISRO #Chandrayaan2 #IndiaMoonMission #GSLVMkIII #MoonMission2 pic.twitter.com/d2ciL05Kfj

— Sadhguru (@SadhguruJV) July 22, 2019
It is upon the foundation of service & sacrifice of our brave soldiers that all our activity & achievements rest. A proud and brave son of Bharat. I bow to you. -Sg #Abhinandan

— Sadhguru (@SadhguruJV) February 27, 2019
When somebody else calls you a fool, it becomes an insult. But when you realise that you're a bloody fool, it's a sign of intelligence. May you become a wonderful & joyful fool. –Sg #AprilFools https://t.co/19BbLdLPHT

— Sadhguru (@SadhguruJV) April 1, 2019
Top 5 Candid Videos on Sadhguru Instagram
Skavlan Dilemmas - What Would Sadhguru Choose To Give Up?
Adventure Zone! Sadhguru rides a motorcycle over a raging river at 8700 ft MSL.
Radhe Jaggi joins Sadhguru to trek in the Himalayas.
What happens when you get a dog, a ball and a mystic in a garden? Watch!
Sadhguru Down Under With Australian Hay Fever
Top 5 Daily Mystic Quotes in 2019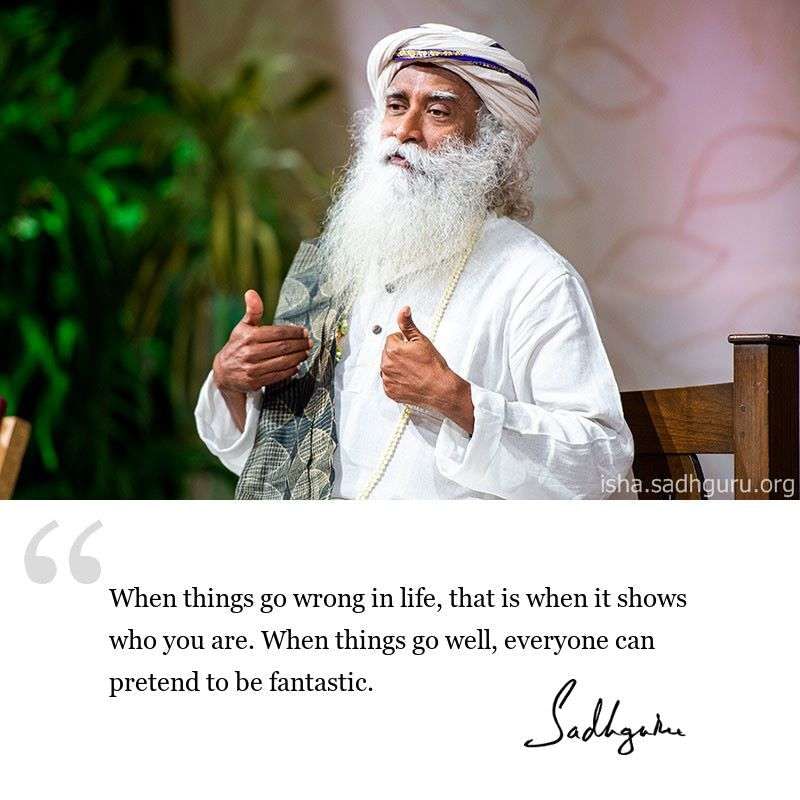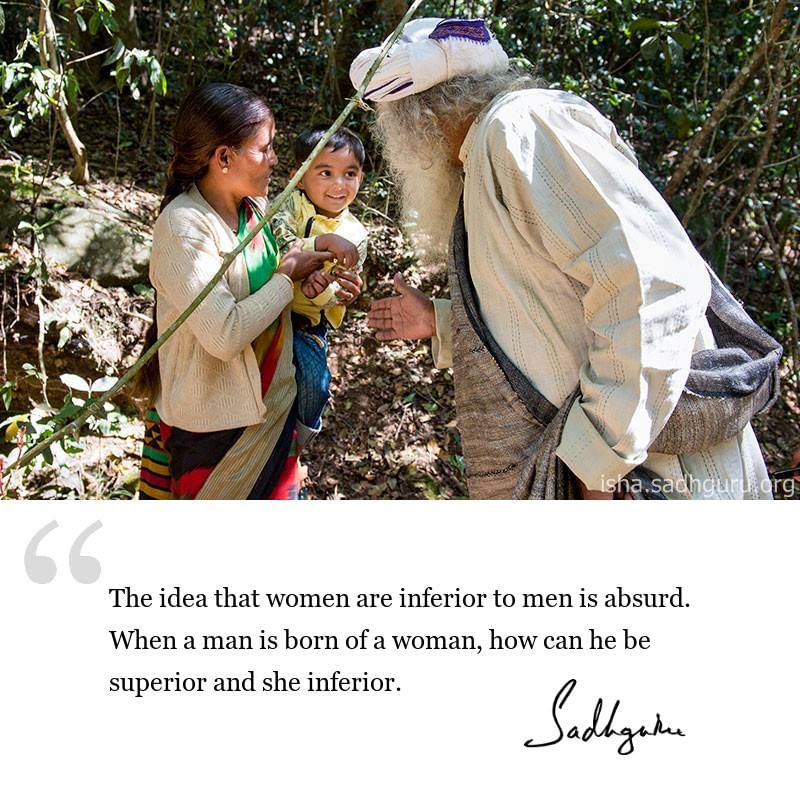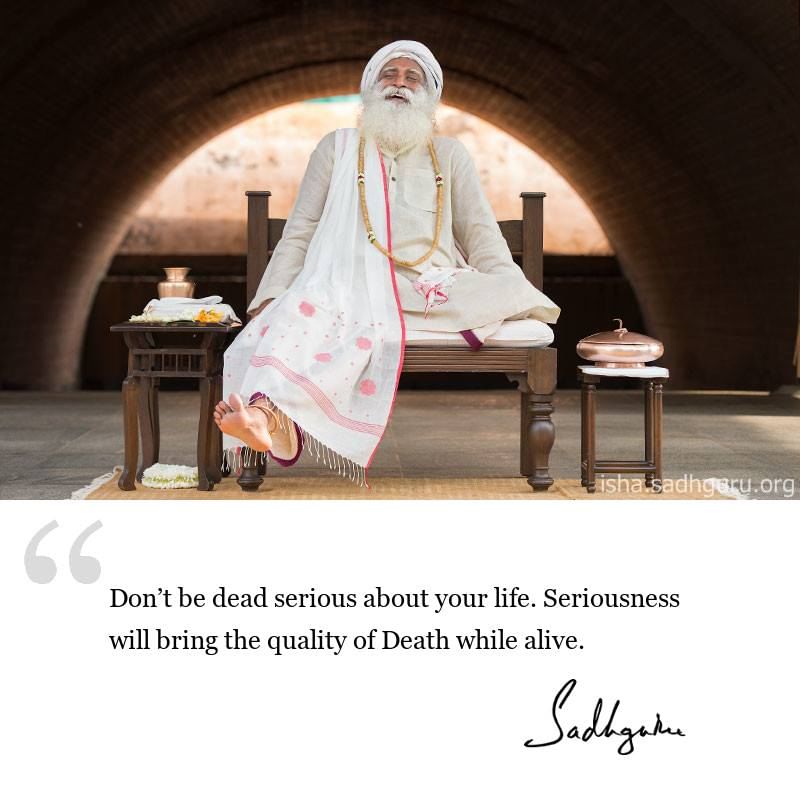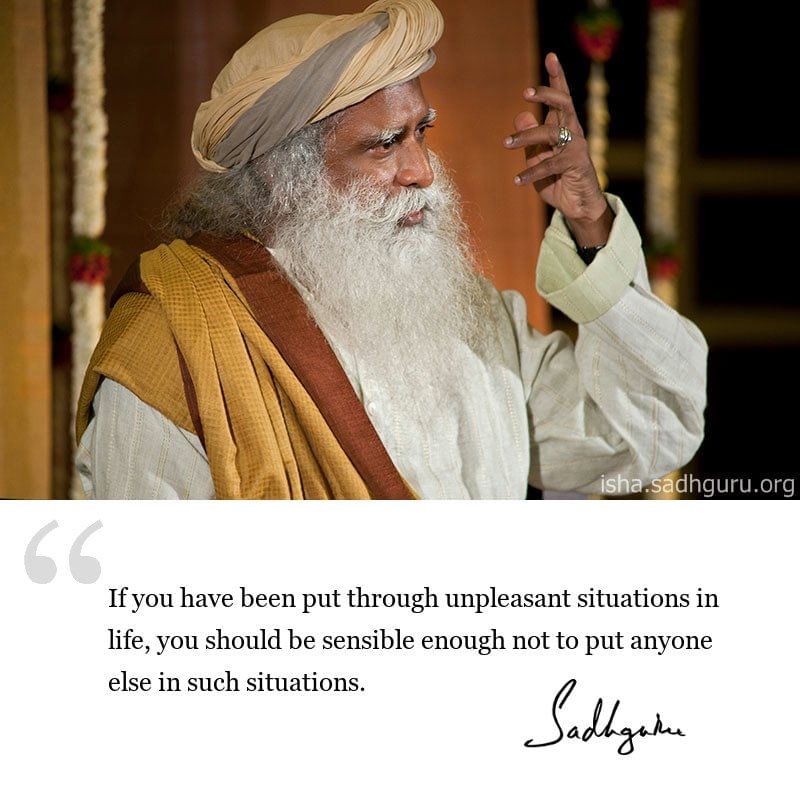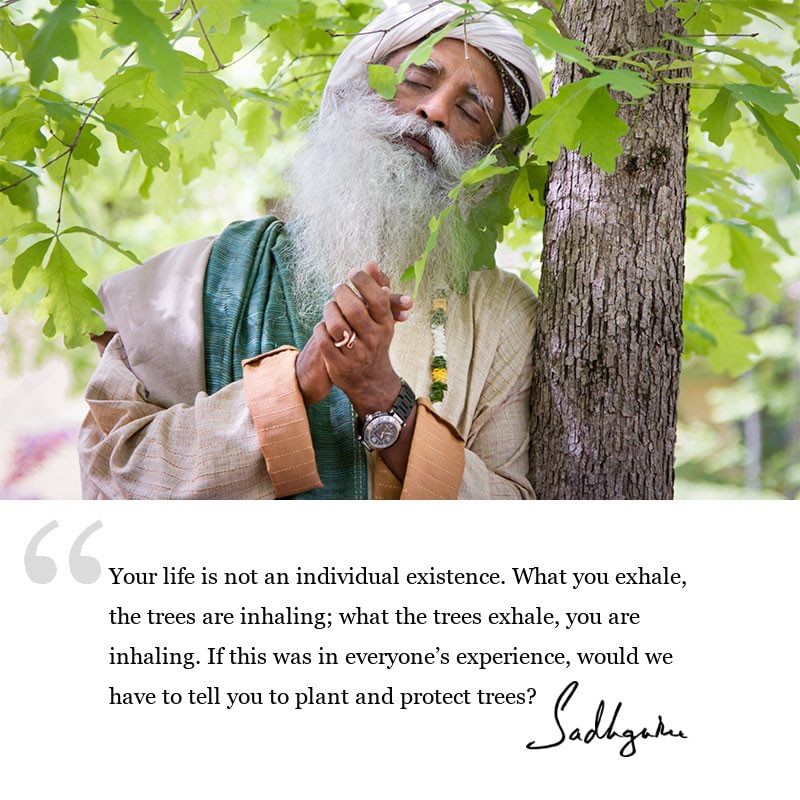 Editor's Note: Download the free Sadhguru's App and gain access to Guided Yoga Practices and Meditations, a listing of Isha Events and Programs, and stay up-to-date with all Articles, Quotes, Videos and Tweets from Sadhguru. If you're inspired and feel others can benefit from the App, please feel free to give them a nudge!