Blossoming Lives
On this week's Spot, Sadhguru writes about the overwhelming experience of the recent Bhava Spandana at the Isha Institute of Inner-sciences in Tennessee, Isha's initiative for the wellbeing of less privileged children, and upcoming events in the USA and India.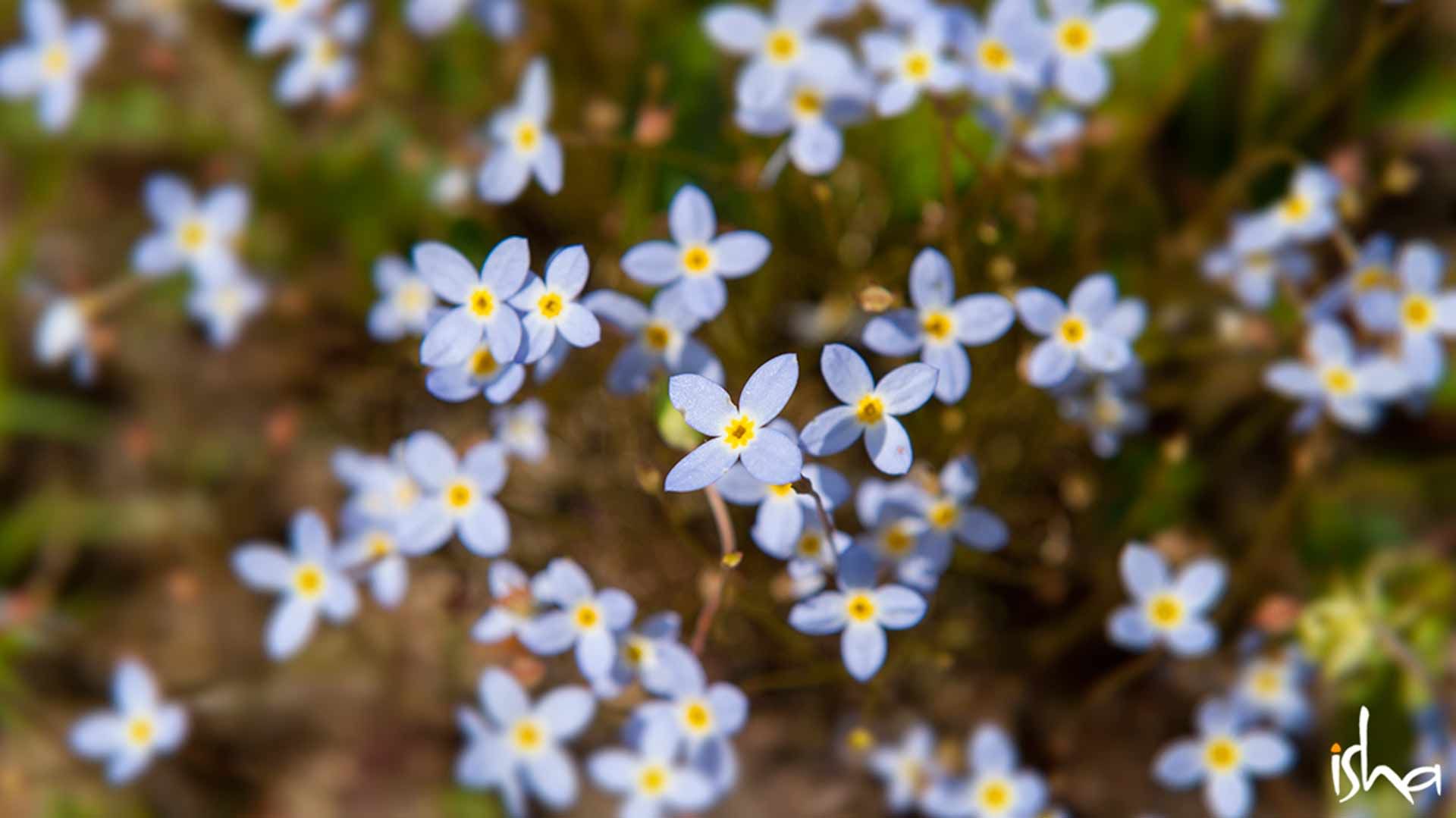 H ave been in countless Bhava Spandana Programs, but every time it is still an amazing experience. Just watching human faces bloom from creases of caution and concern to abandon of joy and love, an overflowing effusion of tears of ecstasy – virtually the greatest thing to witness. Over seven hundred people from a variety of backgrounds and geographic denominations seamlessly mingling and merging to create an overwhelming flood of oneness that is life-transforming for all involved. As used to it as I am, the Bhava Spandana as a situation is out of the world.
After the Bhava Spandana event, we had a late night Bhairavi Yantra ceremony stretching into the early hours. For those who are in constant Grace of Bhairavi, the stories of their lives are too incredible to articulate. Back in India, our efforts to touch the children through a School Yoga campaign is going beyond the initial aspirations to touch over 25,000 schools in seven states.
Get weekly updates on the latest blogs via newsletters right in your mailbox.
The less privileged communities, whose children are generally in the government schooling system, will be the main beneficiaries.
It has been distressing, to say the least, to see over 1,700 children commit suicide in the last couple of years. When children below 15 years of age kill themselves, it means we are doing something fundamentally wrong. Ignoring this can become disastrous for the very fabric of our societies. The state governments have responded with great earnest and expressed their commitment in supporting the effort.
For this year's International Day of Yoga, Isha's focus is to offer the technologies of wellbeing to the children. We should be touching over 15 million children across the country. All are welcome to assist and fulfill this most important cause for the wellbeing of the generation of the future. Leaving a better generation of humans than what we are is a responsibility that we cannot shirk.
I seek your support in the next two months to make this a reality. The less privileged communities, whose children are generally in the government schooling system, will be the main beneficiaries.
Leaving today to California for a week of engagements, and from there to India to be at the Kumbh in Ujjain. That is another world from another time. After a series of engagements in the USA, including at top universities, speaking at the Kumbha Mela is going to be an experience for sure.
Love & Blessings