All Buildings at Isha Foundation are Legal
Isha Foundation would reiterate, unequivocally, that all the buildings at the Isha Yoga Center are legal and are not in violation of any laws.
No Land Encroachment, Intrusion into Elephant Corridor by Isha Yoga Centre: TN Govt's Reply on RTI.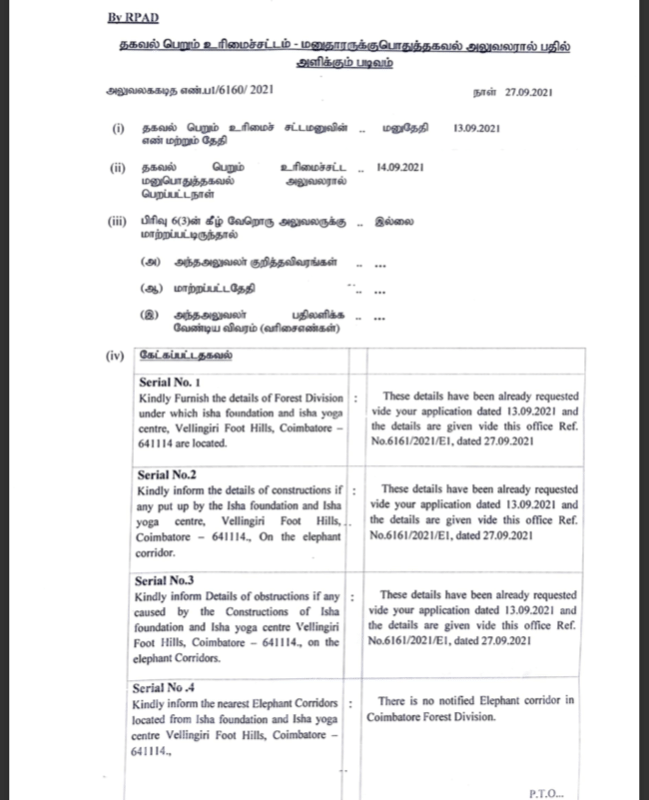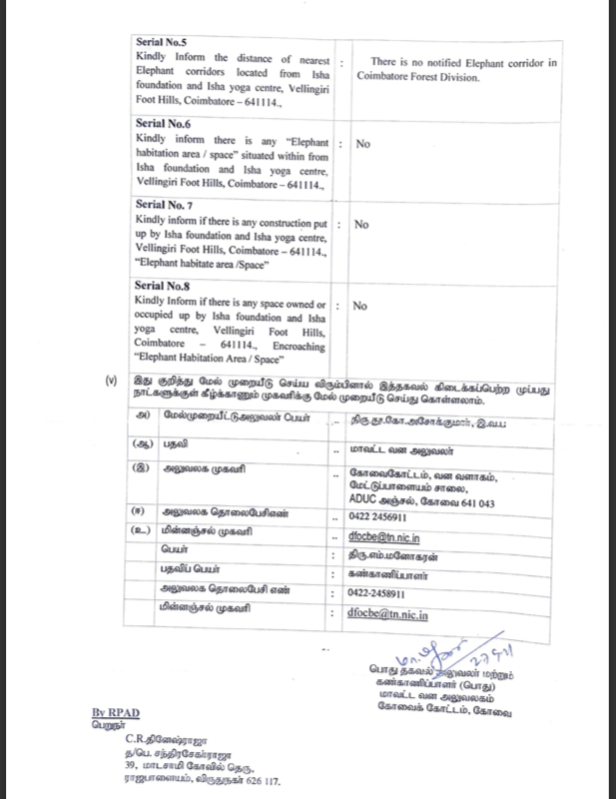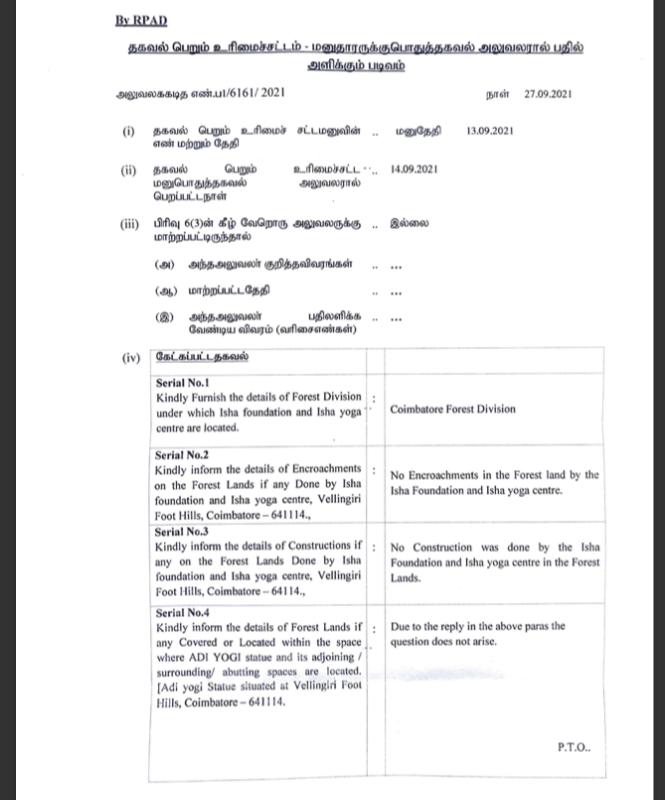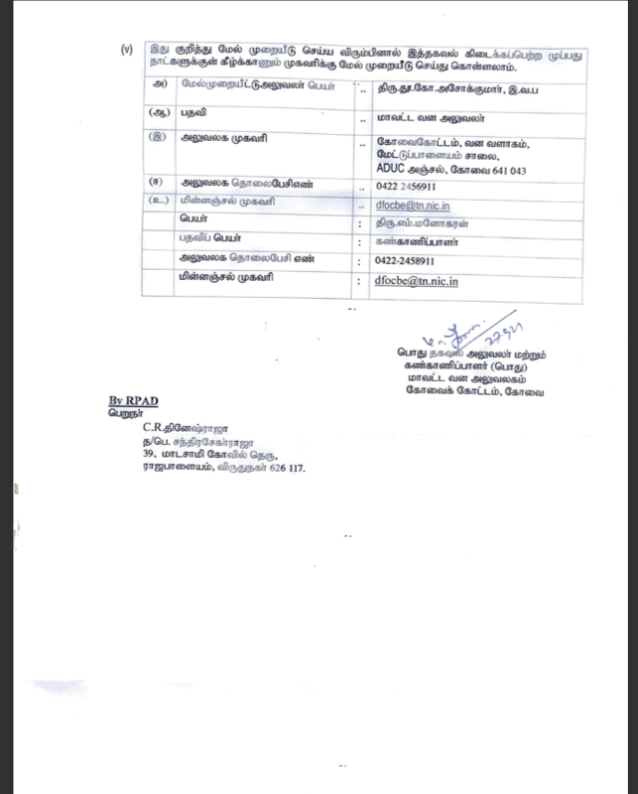 A recent article has appeared suggesting that some buildings on the premises of Isha Yoga Center are in violation of building laws. This insinuation is completely incorrect. We reiterate unequivocally that all the buildings in the Yoga Center are legal and are not in violation of any laws.
The article is a rehash of old allegations that have been clarified several times. All evidence has been placed in the public domain and details have been published on the Isha webpage.
The fact that this article makes no reference to Isha's public stance on the matter suggests a motivated campagin with malafide intent.
For those interested in the truth, here is the order from the 59th Hill Area Conservation Authority meeting held in Chennai granting technical clearance for construction of building at Isha Yoga Center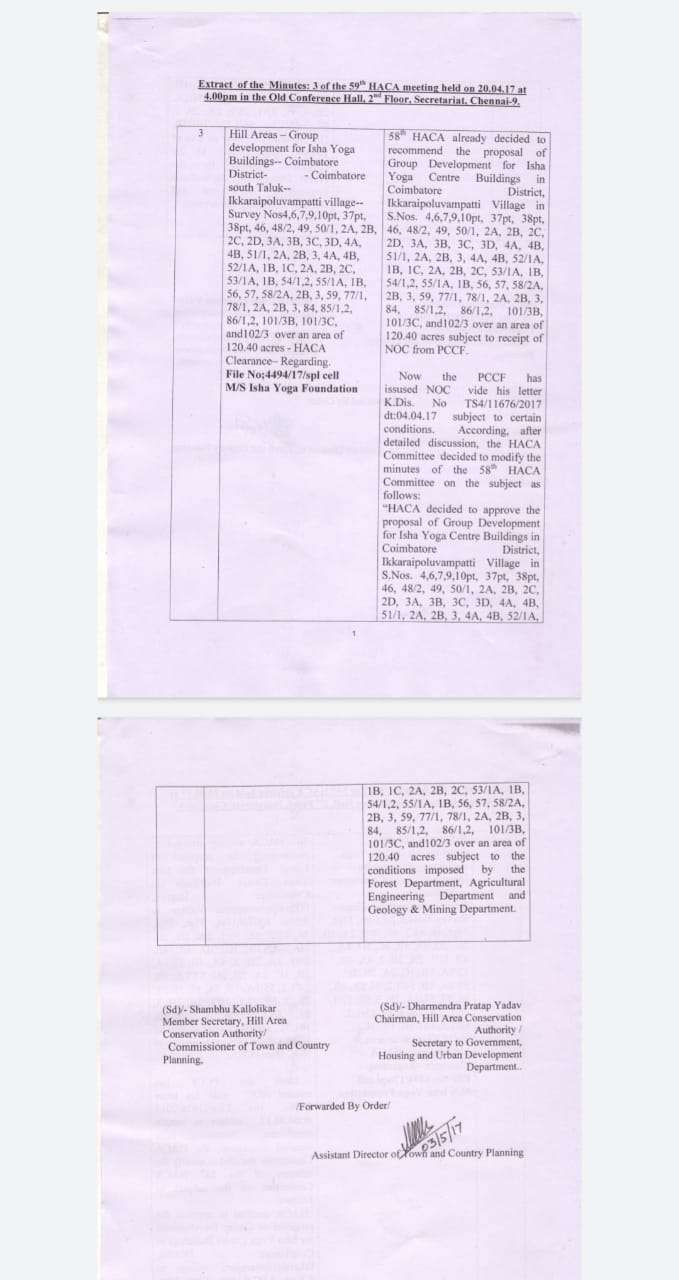 The "built-up area" that the article refers to are facilities used to offer Yoga programs that have brought physical and mental well-being to millions. Every year, nearly 100,000 people attend Yoga programs at the Isha Yoga Center. Clearly, those making false insinuations care little about the wellbeing of these people. These facilities are not mere buildings but a means to offer tools for transformation to millions of seekers.
We urge all organizations and individuals running sustained motivated campaigns against Isha Foundation to focus their efforts elsewhere. Your attempts will neither deter nor discourage Isha volunteers. We invite you to join us and become a part of a movement that is bringing physical, mental, ecological and spiritual wellbeing to millions around the world breaking barriers of caste, class, race, religion, geography, gender and ethnicity.