Padma Bhushan MV Subbiah Visits Isha Home School
Padma Bhushan MV Subbiah, who once helmed the prestigious Murugappa group of companies, paid a visit to Isha Home School students and shared a few lessons on leadership and responsibility.
Padma Bhushan MV Subbiah, who once helmed the prestigious Murugappa group of companies, paid a visit to Isha Home School students and shared a few lessons on leadership and responsibility. 
On January 18, the students of Isha Home School had the privilege of an interactive Q&A session with Padma Bhushan Shri MV Subbiah, who, until a few years ago, was at the helm of the prestigious Murugappa group of companies. The students though, soon learnt that Mr. Subbiah is much more than just a successful industrialist. He is also a man who has made a significant impact on India through his inclusive philosophy on the way business is conducted and his active involvement in nation-building initiatives like the National Skill Development Corporation.
Mr. Subbiah talked to the students about the training he underwent before he assumed the responsibilities of a Group Chairman. Hailing from a line of Chettiars with a tradition of playing an important r­ole in ancient and medieval societies in South India, Mr. Subbiah was part of the last generation to go through a traditional training, wherein a student starts as an errand boy and slowly works his way through various crucial roles before taking up the role of an owner. He emphasised how this process shaped his life and inculcated in him the necessary qualities to be a leader, businessman or a successful human being.
Get weekly updates on the latest blogs via newsletters right in your mailbox.
Mr. Subbiah's experience as a trainee began at the age of 12 when he was sent to Colombo to work as an intern at a shop owned by his father. The first task he was assigned was to bring "paan" (a traditional Indian betel leaf dish) for the shopkeeper. Mind you, these were his first few hours in a completely new city where he didn't know the native language or his way around. Finally, three hours later and after getting lost several times, he returned with the "paan." The shopkeeper asked him, 'You're the son of a great businessman, but you couldn't even get a "paan" for me in thirty minutes?" It was a crucial lesson which taught him that being able to perform the duties of all workers was a critical part of the learning process prior to becoming a business owner. It was only through this process that a business owner could be in touch with the challenges and hardships of his employees.
Above all, one quality that Mr. Subbiah imbibed from his training was that of humility. He attributed this quality to being one of the cornerstones of his success in leading different organizations. Being in a position of power without a sense of humility and a corresponding connection with employees was a definite way to create an organization that no one cared for.
He also shared the experience of turning around a large sugar refining company from the verge of bankruptcy, into a thriving top brand. Interestingly, it was casual conversations with his car driver that gave him insights into the bottlenecks in the company.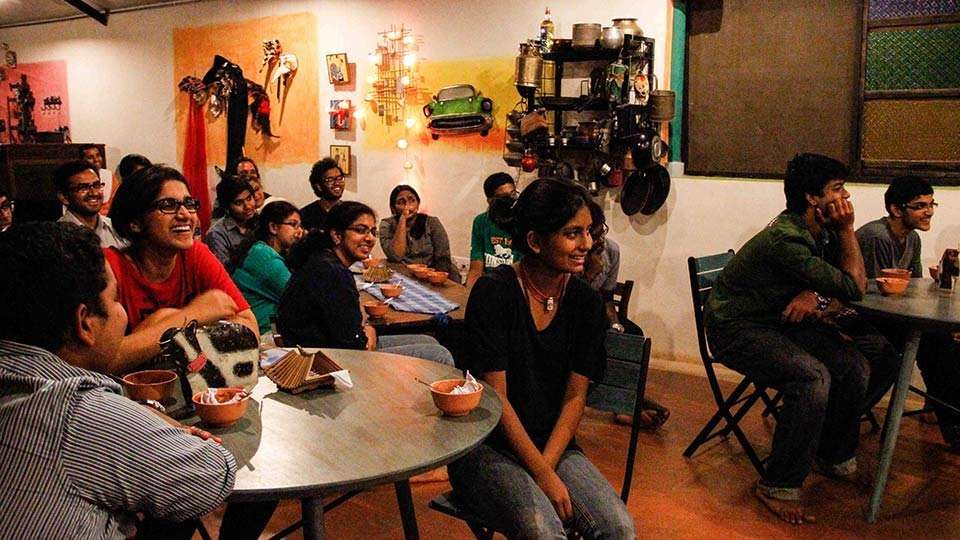 While formal family training is receding in today's modern world, Mr. Subbiah encouraged the Home School students to pursue some eye opening training after graduating from university. He said that such an experience would not only lay the foundation for a successful life but also help them create a meaningful impact in India and in the world at large.
Mr. Subbiah also spoke of several issues facing India today, including the decline in the numbers of skilled people and a lack of new entrepreneurship, amongst others. He said that he was willing to provide inputs to anyone who wished to approach him. He saw this as a part of his "Vanaprastha" duty, the ancient tenet where a person must give back to society after a successful career, without any expectation of profit.
Teachers and students alike were inspired by Mr. Subbiah's zeal and depth of knowledge as well as his down-to-earth attitude. The evening proved to be memorable for all present.