A Step-by-Step Guide to Using the Shambhavi Kriya Mandala Feature on the Sadhguru App
The Shambhavi Kiya Mandala feature on the Sadhguru App can support you in completing your 40-day mandala and effortlessly establishing the Shambhavi practice within your system, helping you to stay committed to your practice, and ultimately experience the life-transforming benefits of Shambhavi Kriya.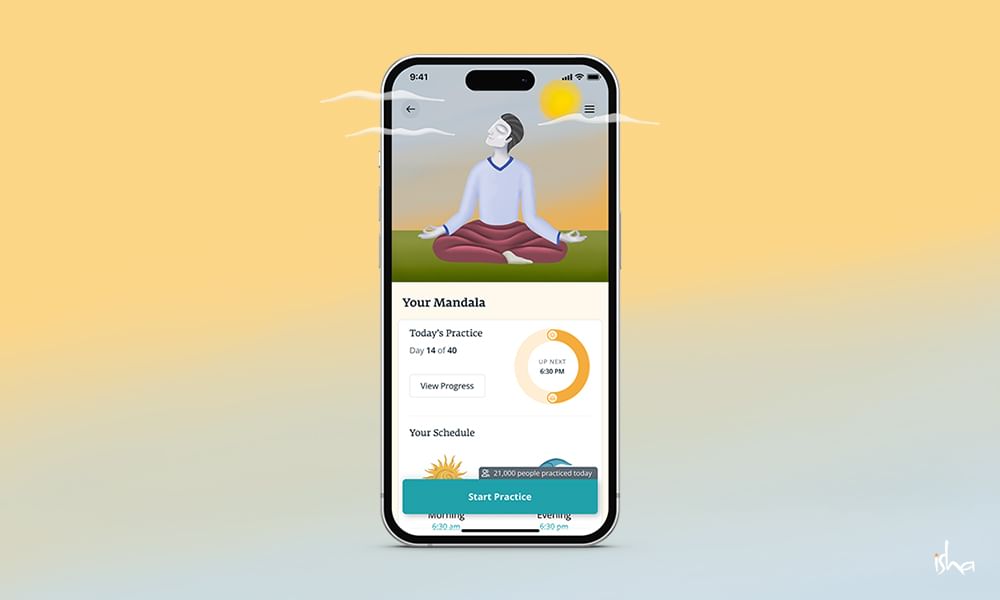 This useful feature offers reminders, progress tracking and guided practice sessions for the duration of the mandala. In this blog post, we will walk you through this feature. Let's get started!
Option 1: Click here to access the Shambhavi Kriya Mandala
OR
Option 2: 
Step 1: Go to the "Yoga" section of the App homepage.
Upon opening the Sadhguru App, you'll find various sections on the homepage. To access the Shambhavi Kriya Mandala feature, tap on the "Yoga" section.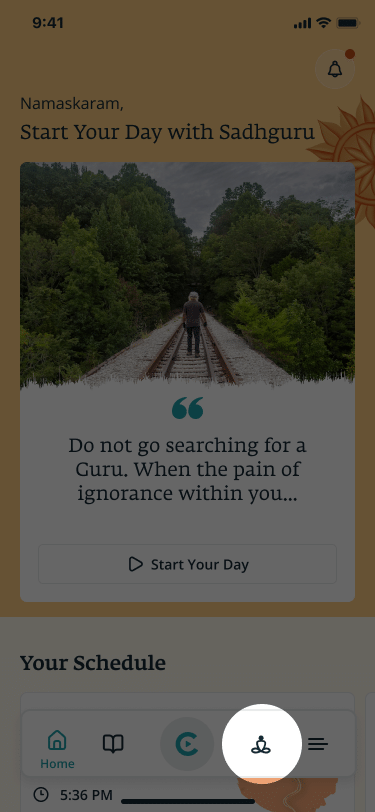 Step 2: Go to the "Sadhana" sub-section

After selecting the "Yoga" section, you'll be taken to a screen with multiple sub-sections. Tap on the "Sadhana" sub-section to proceed.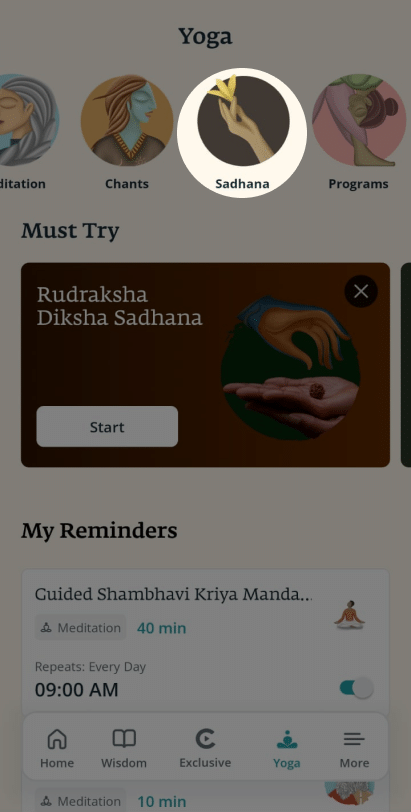 Step 3: Click on "Guided Shambhavi Kriya support"
Get weekly updates on the latest blogs via newsletters right in your mailbox.
Within the "Sadhana" sub-section, you will see the "Guided Shambhavi Kriya support" option. Click on it to access the Shambhavi Kriya Mandala feature.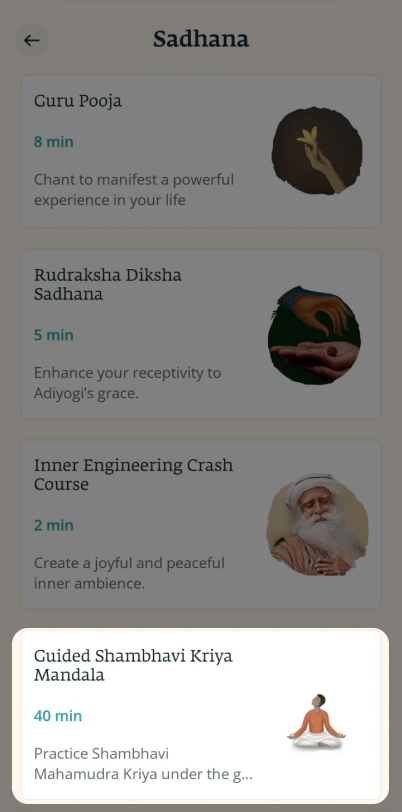 Step 4: Login using your Isha account
To use the Shambhavi Kriya Mandala feature, you'll need to login with your Isha account credentials. Use the same email ID that you provided when you registered for initiation into Shambhavi Kriya.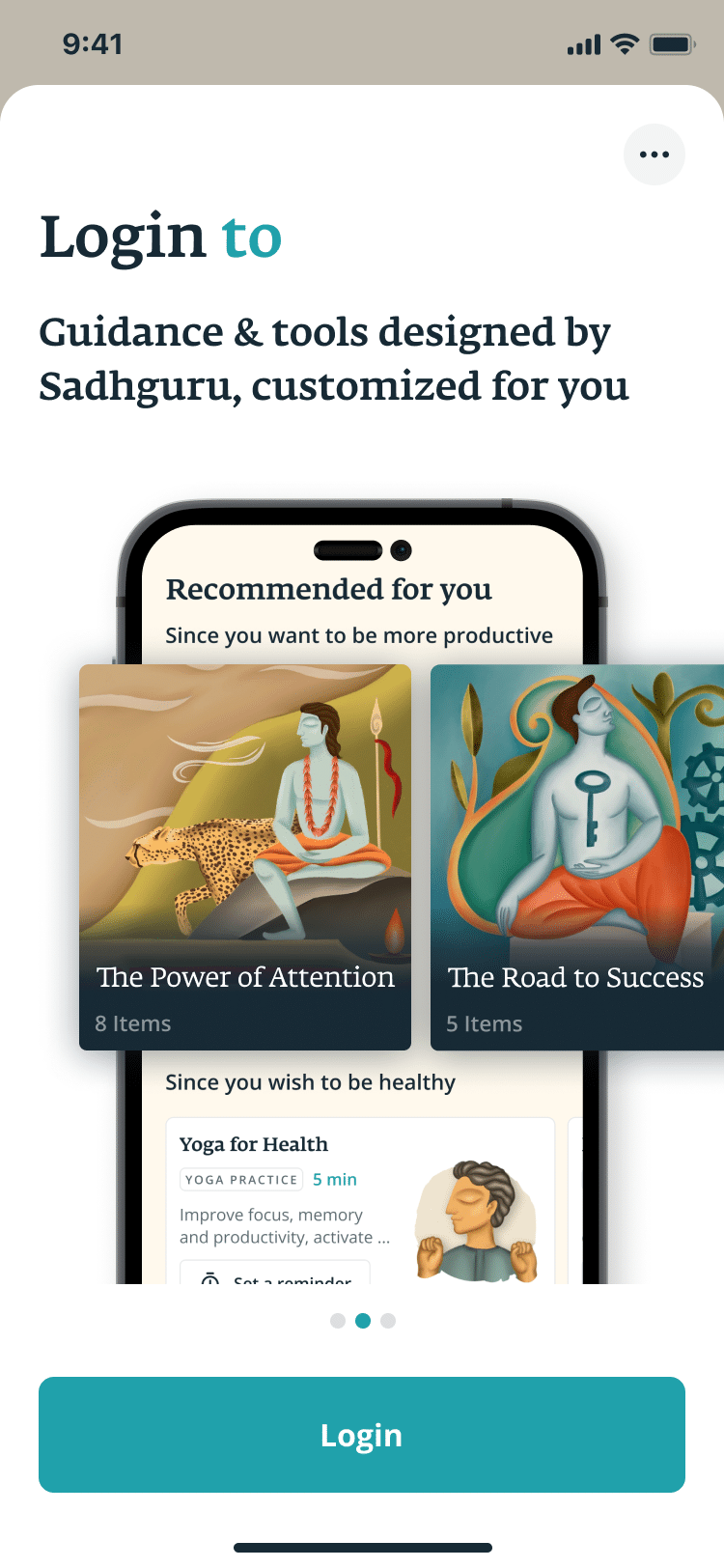 Step 5: Set your preferred times for your morning and evening practice
Once logged in, set your preferred practice times for both morning and evening sessions. This will help you establish a routine for your twice-daily practice.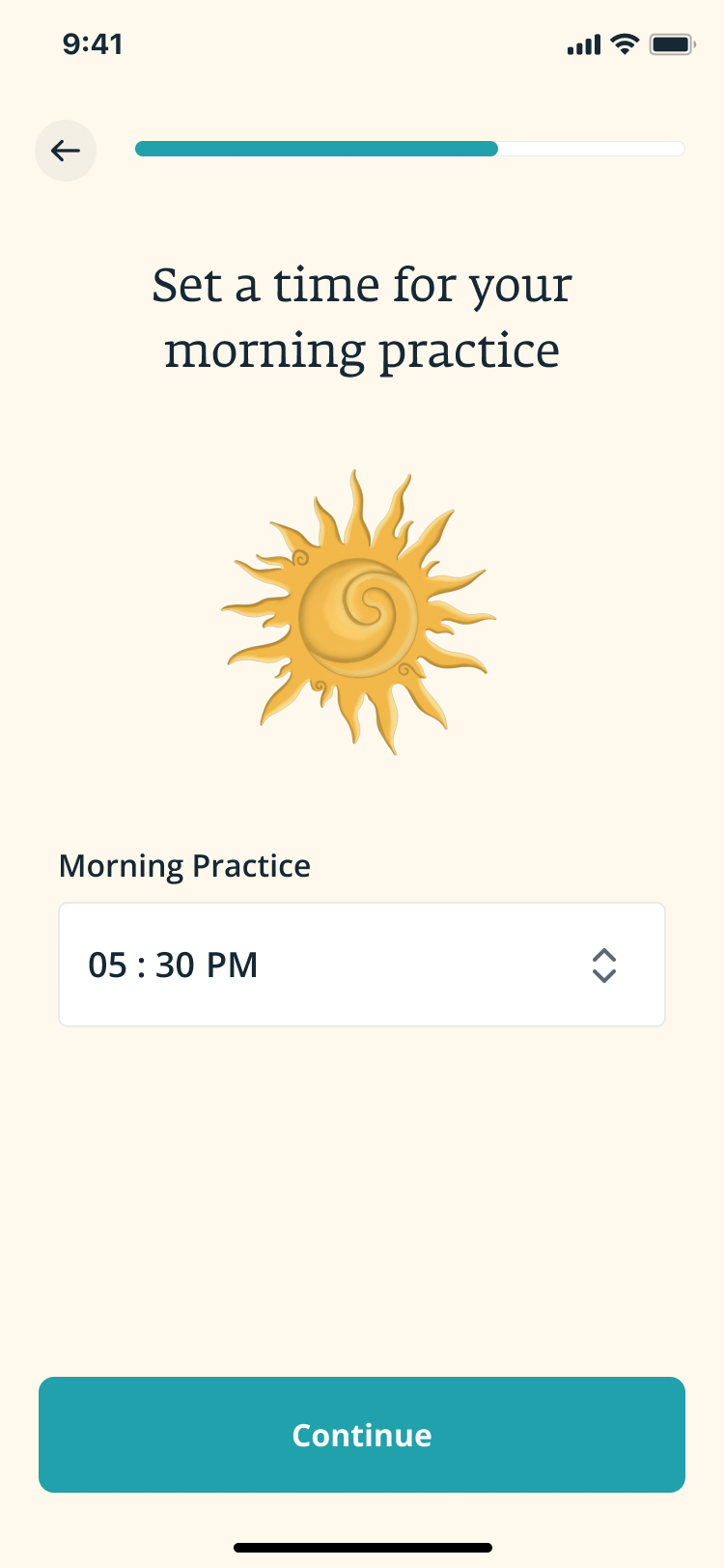 Step 6: Choose between guided practice or self-practice
You have the option to do a guided practice by clicking on the "Start Guided Practice" button. This feature provides step-by-step guidance throughout your Shambhavi Kriya practice.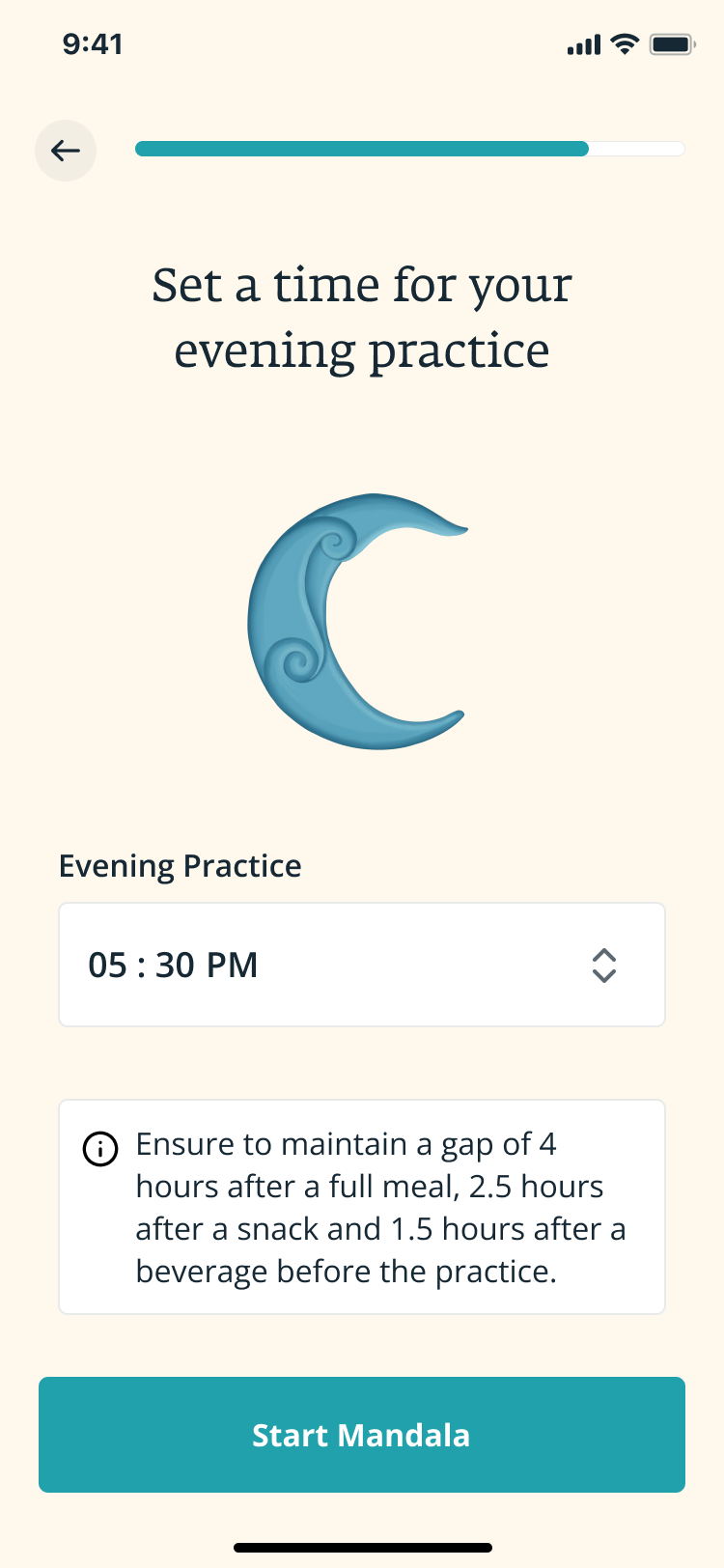 If you choose to do the practice on your own, you can simply click the button "I have done the practice on my own" to check in and track your progress.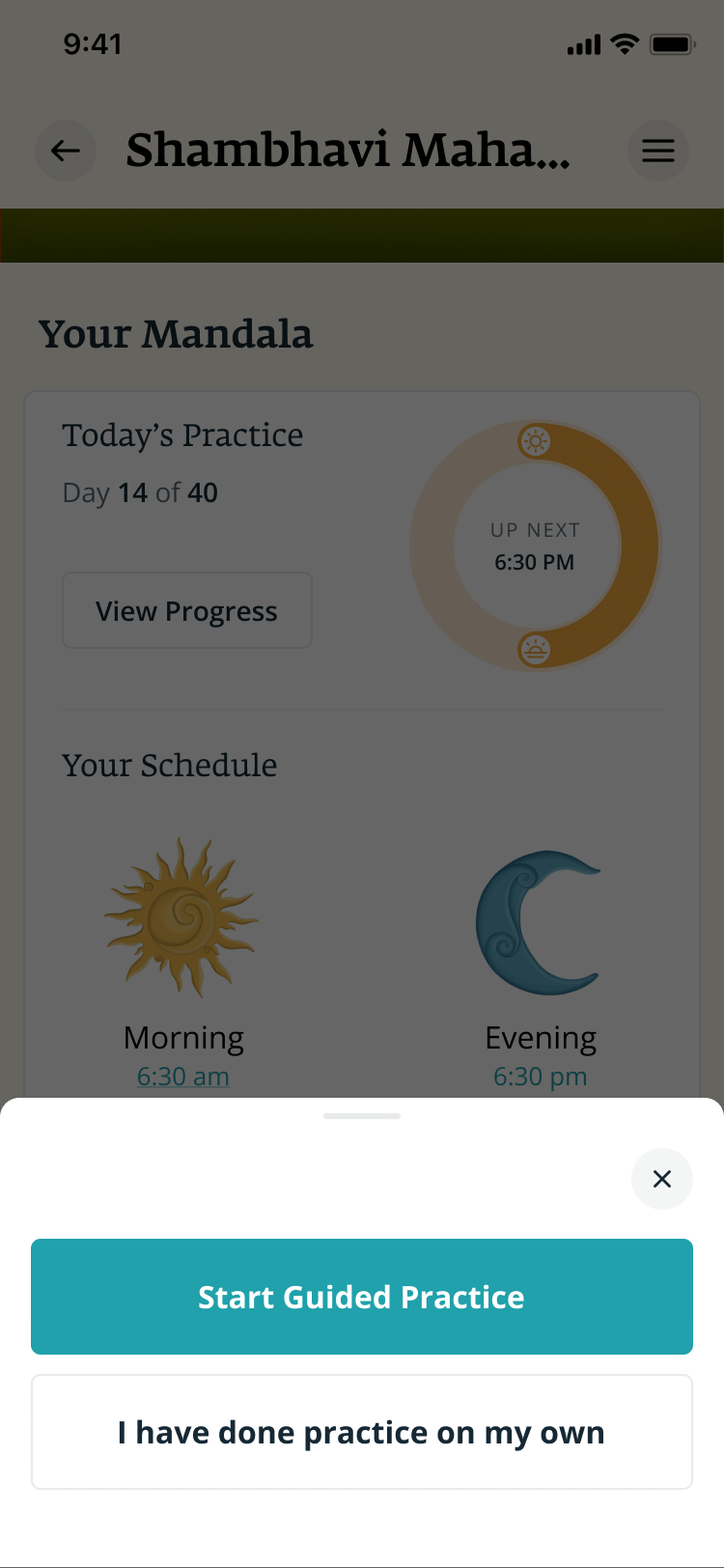 Don't worry if you happen to miss your practice at the set time. You can complete your practice at any other time throughout the day. Just remember to check in every day, as failing to do so for five days in a row will reset your mandala.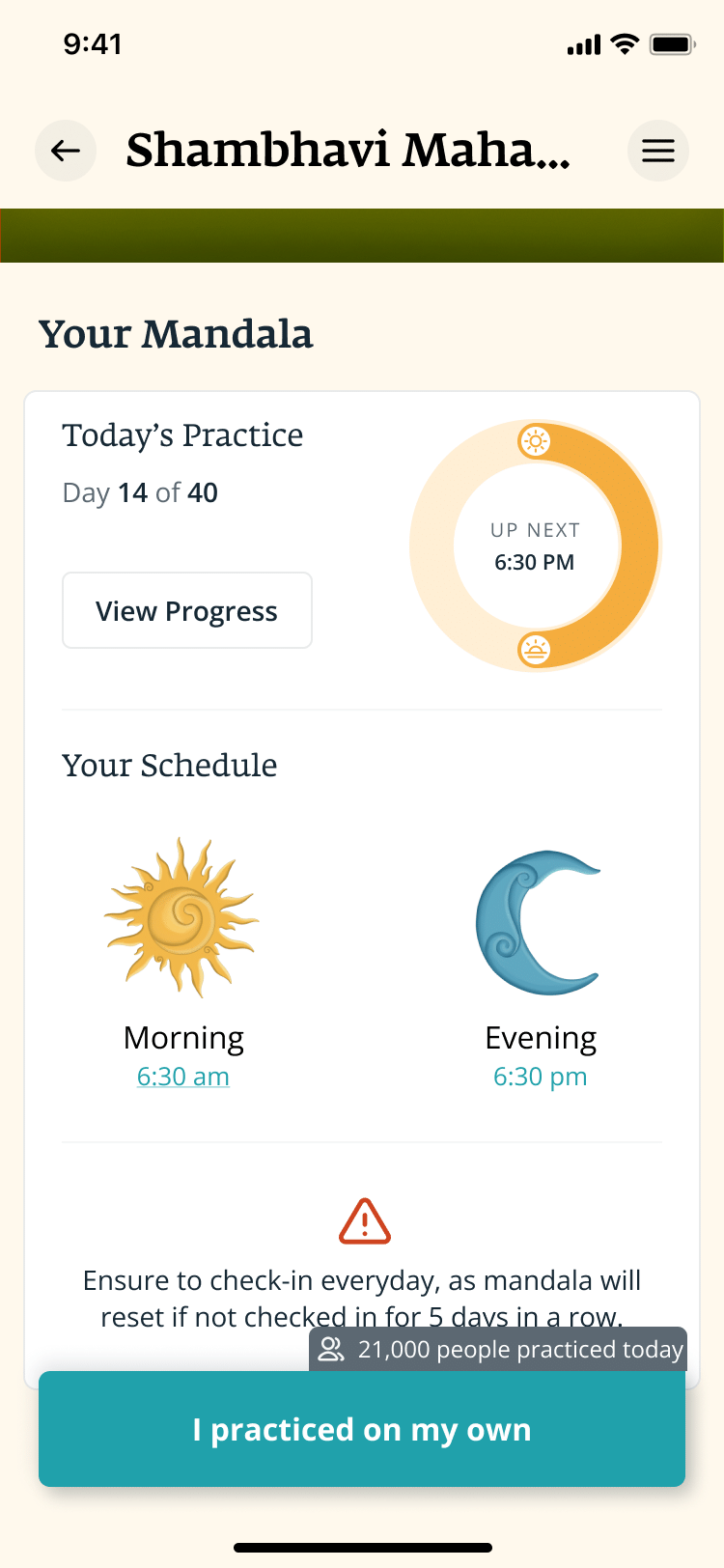 The App Settings page can be accessed by clicking on the three horizontal bars in the top right corner. Here you can change your reminder settings and view a comprehensive collection of FAQs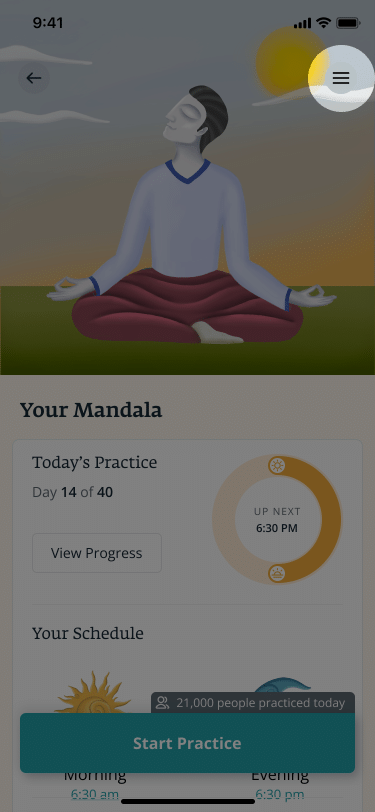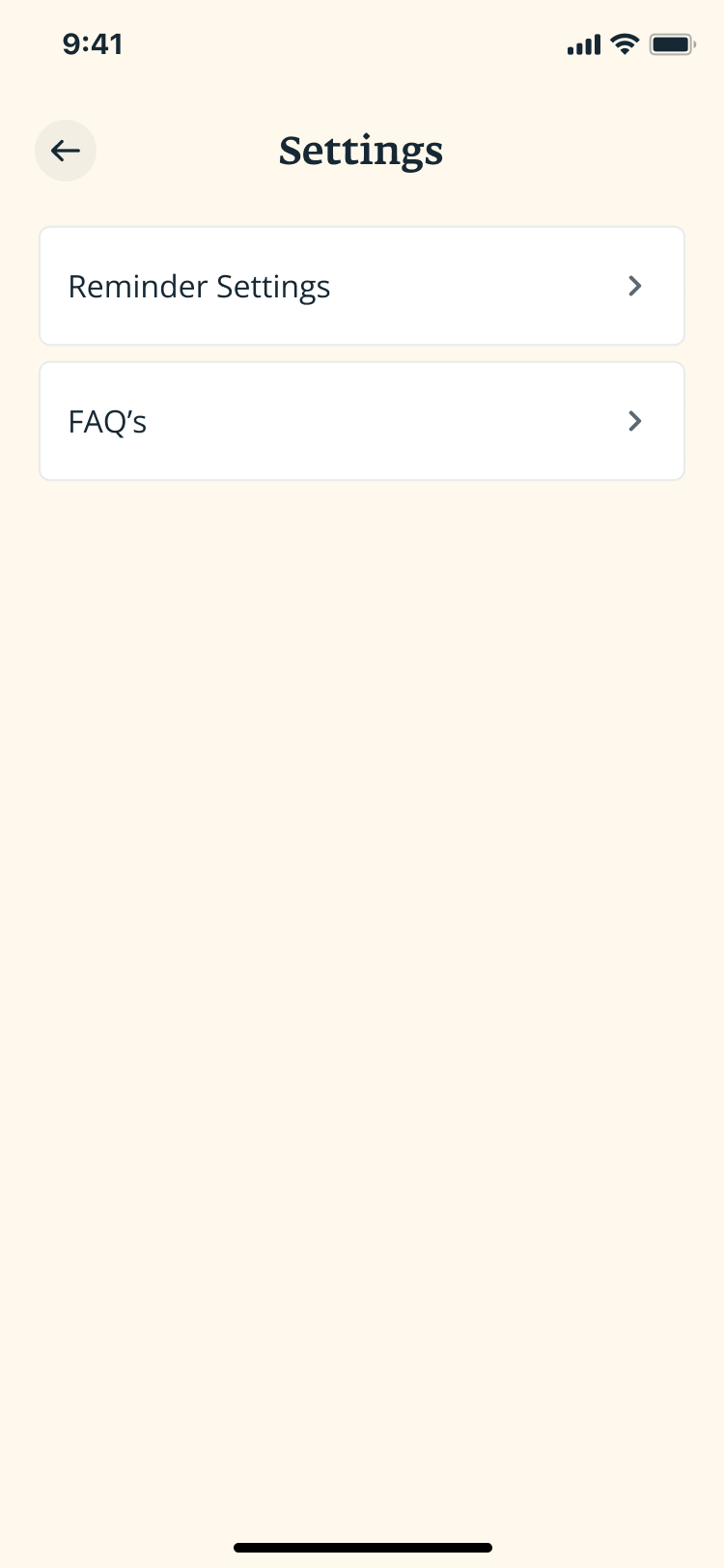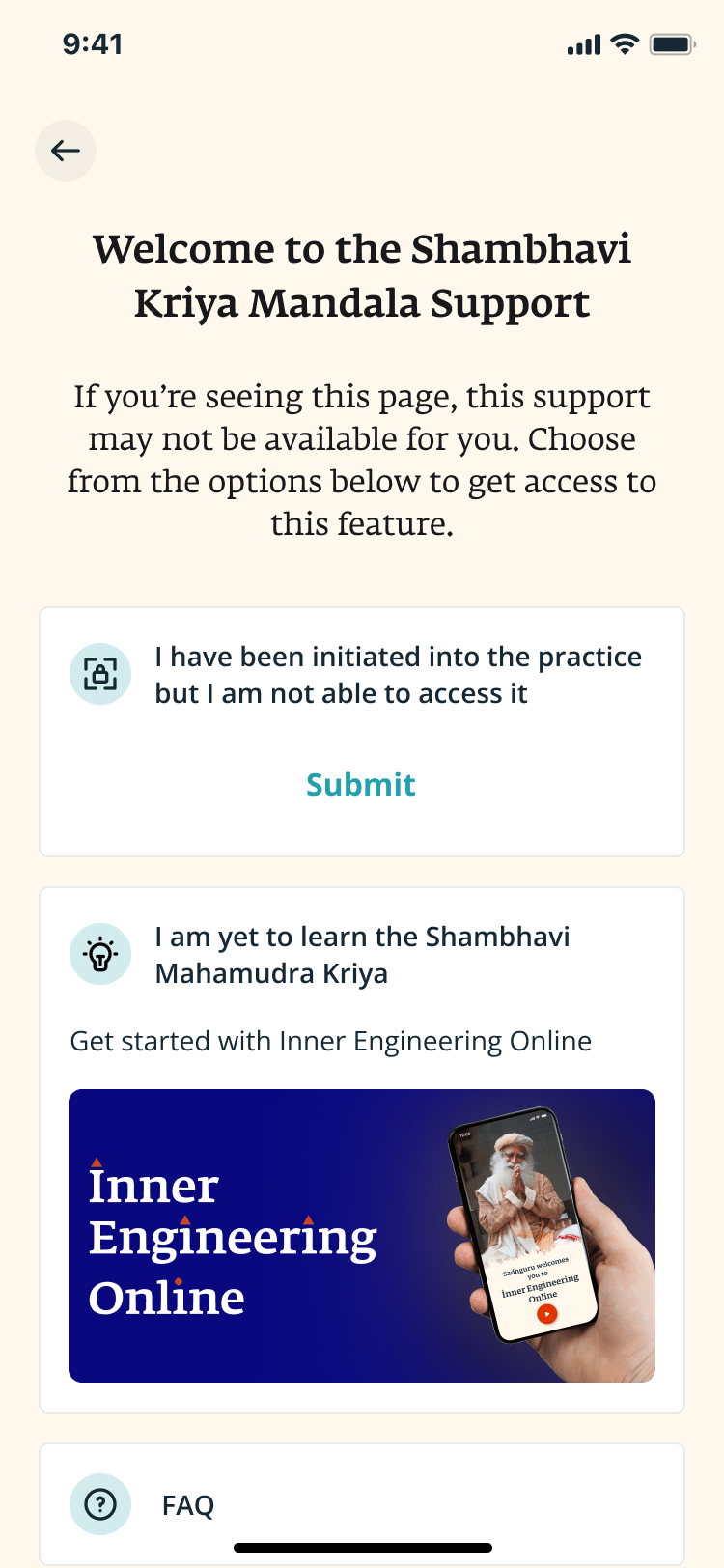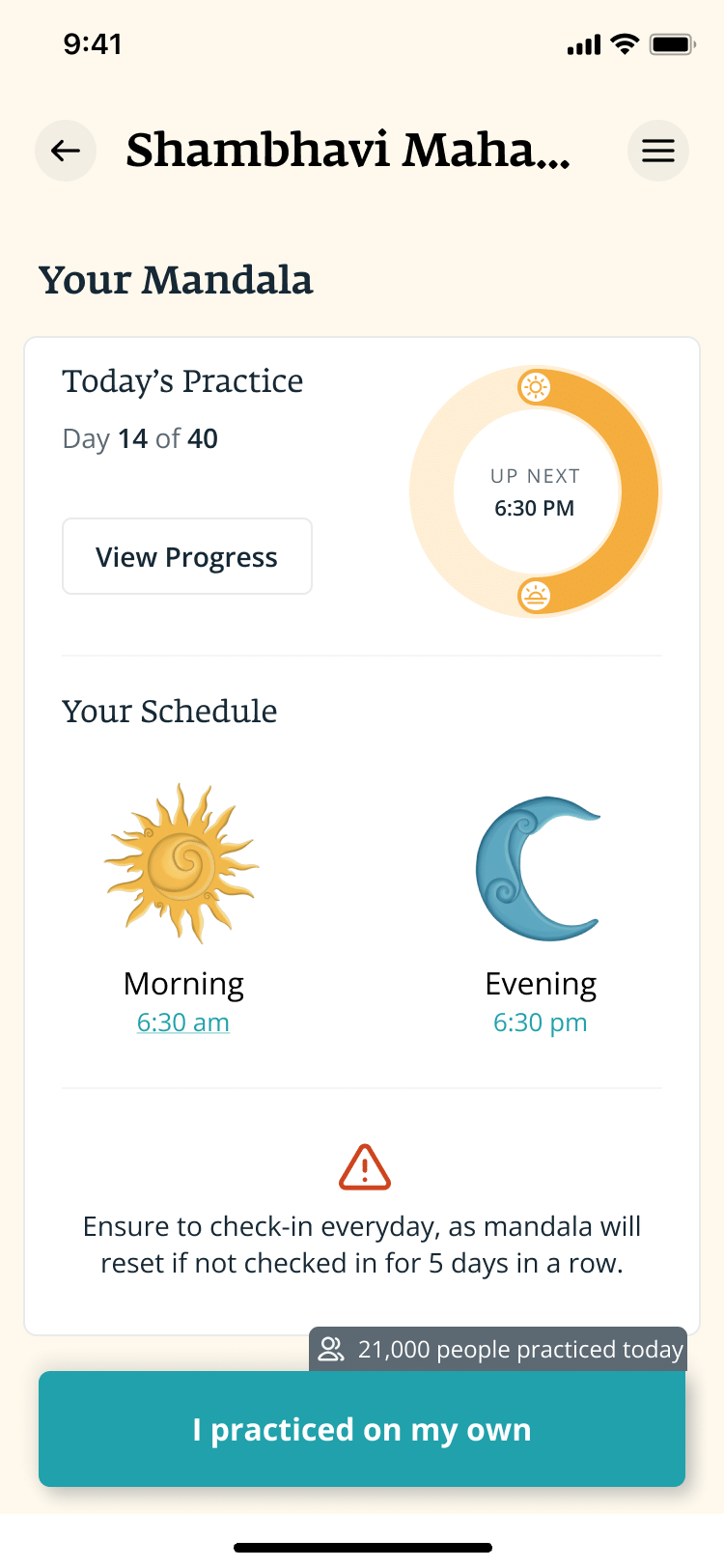 Unable to access the Mandala Feature?
Ensure that it has been at least 24 hours since you got initiated, as the system needs that much time to enable access.
You need to use the same email address to access this feature that you shared during Shambhavi Kriya initiation. If you are currently logged in with a different account, you can login with the registered account by clicking on the "Sign in with a different account" button at the bottom of the support page.
If you are still having trouble accessing the Mandala feature, please reach out to us at apps@ishafoundation.org.
We hope this feature supports you in completing your Mandala. All you have to do is to ensure both sessions happen each day during the 40-day Mandala period, and you are done!