Alai Alai – Oru Murai Unnai Kandaen
The album 'Alai' by Sounds of Isha, released on Mahashivratri has been received very well. Here's a look at the lyrics and inspiration behind the third song in the album.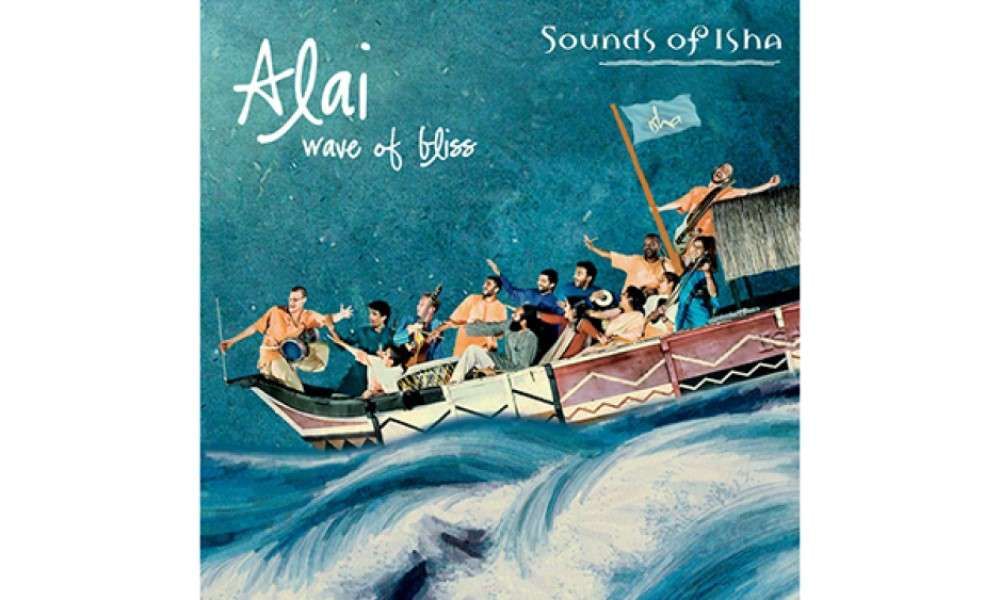 Alai is a collection of Tamil songs by Sounds of Isha, released on the day of Mahashivratri this year. The music is available for download online, on a 'name-your-price' basis. So far, the album has been received very well and we have been getting requests to provide the lyrics of the songs along with translations. So Sounds of Isha have decided to do just that on the blog!
"A genuine seeker, a person who develops an urge within, will always find his Guru. He may find it in a man or a woman, or he may even find it in a rock. He will definitely find it somewhere; there is no doubt about it. When any being calls or really yearns, the existence answers." – Sadhguru
This song expresses a devotee's experience of Sadhguru – an expression of the longing that was answered, the search for the self that culminated in Him and the grace that descended.
The song has a long and memorable history for us. The basic tune was born many years ago on one of our train journeys, but it was only sometime later, during the Vaibhav Shiva program in 2004 that we added lyrics. We were caught in a crunch situation (as usual), where we had only a few minutes to come up with a song for the next session. Narayan, our meditator from Mumbai, was with us and suggested putting some words to this tune. He gave the Hindi phrase:
एक नज़र देखा तुझे
अब हर एक पल सोचूं तुझे

We thought it would be a nice idea to say similar lines in several different languages, so we added the English line:
A fleeting glimpse I got of you
Now every moment I long for you
Get weekly updates on the latest blogs via newsletters right in your mailbox.
and the Tamil:
ஒரு முறை உன்னை கண்டேன்
என்னை நானே கண்டு கொண்டேன்

and even the Arabic:
لو في قد ملك حالي
ما ابيبقا غيرك عا بلي

After the program was over, we decided to keep the song completely in Tamil and add an additional verse, since the Tamil words expressed what we wanted to say in a more profound way. In the succeeding years we performed this version of the song for many of Sadhguru's sathsangs, and we even sang versions in Telugu and Kannada for our meditators in Hyderabad and Bangalore. But it was only this year that we finally decided to record it and release it on CD.
Since the original song was composed for Vaibhav Shiva, we thought it would be apt if Narayan sang it this time too. We fit the vocal recording session into our travel in between Sadhguru's programs – a joyful and somewhat spontaneous affair.  We were also fortunate enough to have Mr. VV Ravi, renowned Carnatic violinist (and Isha meditator – though not renowned for that), to add his touch to the song.
Some songs are completed in a single afternoon. This song was completed over almost a decade. And it so happened that just as the original verse was written on the spur of the moment all those years ago, so was the last verse – penned as we drove to the Mumbai recording studio... Maybe some things never change!
Oru Murai Unnai Kandaen
Lyrics with Meaning
Oru muṟai uṉṉai kaṇdēṉ Eṉṉai nāṉē kaṇdu koṇdēṉ
Once I saw you, I found myself
Thēdi thēdi eṉṉai pāartha piṉbum Uṟavu viḷaṅga villaiyē
I searched within but couldn't understand the relationship
Nāadi nāadi antha nāaṭṭam koṇda yeṉ Kaṇgaḷ uṟaṅga villaiyē
My eyes had been searching, and could not sleep
Kāaṭchi tanthu eṉṉai āaṭchi koḷḷavē
Just one glimpse and you took me over
Ūtṟṟedutha uyir ōynthu viṭṭa piṉṉum Kāaṭci theḷiya villaiyē
This life that gushed forth has seen so much but still I don't know myself
Āatṟṟu veḷḷam karai thāaṇdi vantha piṉṉum Thāgam thaṉiya villaiyē
And now, even when the flood has come, my thirst is still not quenched
Ēṅgi niṉṟa eṉṉai thāaṅgi chellavē
In longing I stood, and you took me with you
Oru muṟai uṉṉai kaṇdēṉ
Eṉṉai nāṉē kaṇdu koṇdēṉ
Once I saw you
I found myself