A Few Tips for World Health Day
April 7 is World Health Day, established by the United Nations World Health Organization to raise awareness on key global health issues. Here are a few health tips for the occasion.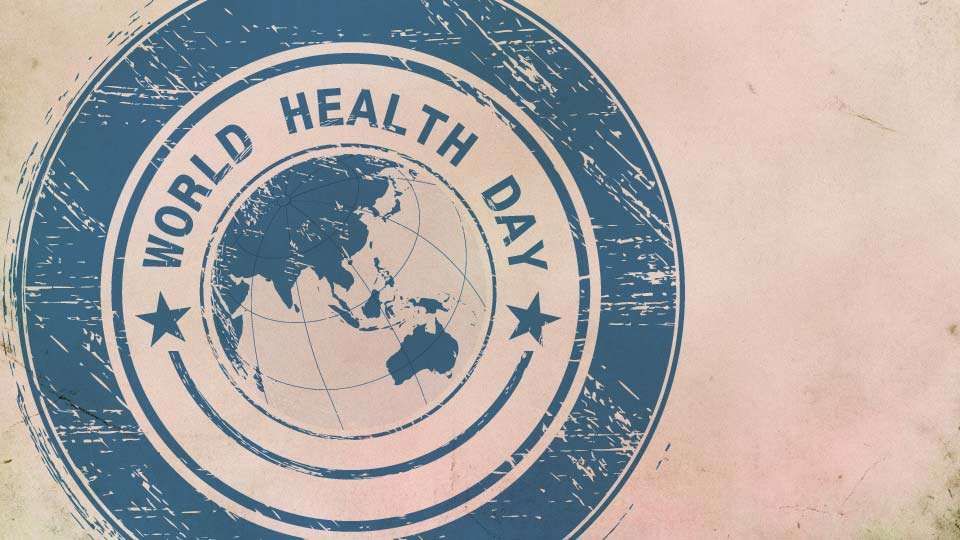 April 7 is World Health Day, established by the United Nations World Health Organization to raise awareness on key global health issues, by uniting governments, world leaders, as well as grass-roots organizations in a focused effort to create a healthier world.
2015
The initiative for WHD 2015 is "Food Safety – From Farm to Plate." The day focuses on demonstrating the importance of food safety along the whole length of the food chain in a globalised world, from production and transport, to preparation and consumption.
The WHO stresses the importance of food safety in maintaining our health and wellbeing:
The great majority of people will experience a food or water borne disease at some point in their lives. This highlights the importance of making sure the food we eat is not contaminated with potentially harmful bacteria, parasites, viruses, toxins and chemicals.
Over the past half century, the process by which food gets from the farm to the plate has changed drastically. Food contamination that occurs in one place may affect the health of consumers living on the other side of the planet. This means that everyone along the production chain, from producer to consumer, must observe safe food handling practices.
Access to sufficient amounts of safe and nutritious food is key to sustaining life and promoting good health.
Unsafe food containing harmful bacteria, viruses, parasites or chemical substances, causes more than 200 diseases – ranging from diarrhoea to cancers.
Foodborne and waterborne diarrhoeal diseases kill an estimated 2 million people annually, including many children.
Food safety, nutrition and food security are inextricably linked. Unsafe food creates a vicious cycle of disease and malnutrition, particularly affecting infants, young children, elderly and the sick.
Foodborne diseases impede socioeconomic development by straining health care systems, and harming national economies, tourism and trade.
Food supply chains now cross multiple national borders. Good collaboration between governments, producers and consumers helps ensure food safety.
Here are a few blogposts of yore, to help you out on food and health.
How we eat food is as important as what we eat. These 5 simple food tips that look at how to eat properly can serve as a guide and help a person get the best out of the food they eat.
Get weekly updates on the latest blogs via newsletters right in your mailbox.
This post looks like some of the unhealthy foods lurking in your diet, and a few healthier alternatives.
Sadhguru explains how everything we do can be a spiritual process. Even eating food is a tremendous possibility to experience union.
2014
This year, the World Health Organization (WHO) is focusing on vector-borne disease prevention and awareness. What are vector-borne diseases? We'll let WHO explain: "Vectors are organisms that transmit pathogens and parasites from one infected person (or animal) to another. Vector-borne diseases are illnesses caused by these pathogens and parasites in human populations."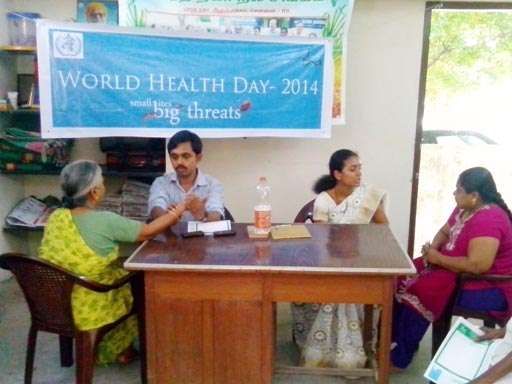 Isha is actively conducting several awareness programs across the state of Tamil Nadu to spread awareness about these diseases. Awareness rallies, medicine distribution and free meditation classes are part of the itinerary.
At the Isha Blog, we decided we could do our bit by giving readers a few tips on how to prevent the most common diseases. Let's start with the Aedes aegypti mosquito.
Mosquitoes be gone!
Aedes aegypti mosquitoes spread dengue, chikungunya and yellow fever. Reason enough to take a few simple precautions to prevent them from biting you:
Mosquitoes require standing water to breed, so do not let water stagnate. Empty unused flowerpots and buckets, and cover trashcans or any water containers that can't be emptied. Make sure your windows and door screens are free from holes. Consider using a mosquito net if you have a serious mosquito problem.
The tulsi plant is a natural mosquito repellant, so you might want to plant one of them near your window. Camphor is also effective against mosquitoes. Light some camphor in a room and close all the doors and windows for fifteen to twenty minutes to create a mosquito-free environment.
A Siddha decoction
Nilavembu Kudineer, a decoction from the Siddha system of medicine is also used to combat vector borne diseases. Its efficacy in treating chikungunya and dengue encouraged the State Government of Tamil Nadu to distribute the decoction for free at government hospitals and public places during the last dengue-chikungunya epidemic.
Nilavembu Kudineer is available at Isha Arogya Clinics in Chennai (044-42128847 94425-90099), Coimbatore (0422-4218852 83000-55555), Salem (0427-2333232 94425-48852), and Karur (94425-90098).
In case you missed them
And in case you missed them, here's a selection of some popular health articles from the Isha Blog.
Treat Yourself to a Copper Detox
Sadhguru tells us about the importance of storing our water well, and how water stored in copper vessels can play a significant role in cleansing our system of various toxins.
How To Detox Your Body Naturally – 5 Things You Can Do At Home
Cleansing the body and making it available for greater possibilities can start right at home. Sadhguru gives us simple methods to cleanse the five elements of the system.
The Benefits of Neem for Health and Vitality – A Yogic Perspective
We look at the many benefits of neem, a versatile natural product that can be used beneficially on the skin, against cancer and bacteria, and in yogic sadhana.
Four Remarkable Health Benefits of Turmeric
We list out four remarkable health benefits of turmeric, and look at what just a pinch a day of this amazing gift from Mother Nature can do for us.
How Is Honey Good For You – A Yogic Perspective
If consumed properly, honey is beneficial for the body and especially for the circulatory system. So how exactly is honey good for you and what's the right way to consume it? Let's take a look.
Editor's Note: Get the latest updates from the Isha Blog. Twitter, facebook, rss or browser extensions, take your pick.