Sadhguru Meets Flood Relief Volunteers in Chennai
Sadhguru met flood relief volunteers on December 17, to express his gratitude and appreciation for their efforts.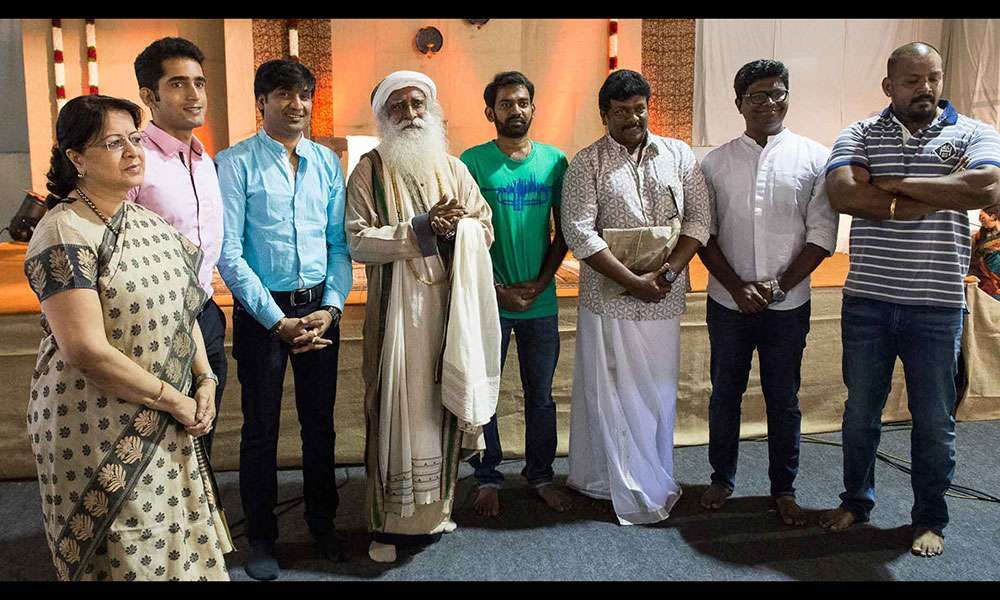 Earlier this month, rains lashed Chennai and many parts of Tamil Nadu, causing the worst floods in a century. Many hundreds of thousands of people were left homeless, or without basic necessities such as water and food. As part of the relief efforts, several concerned citizens and NGOs acted to alleviate people's suffering. Isha volunteers too swung into action almost immediately after the rains began, distributing medicines, food, drinking water and clothing, besides conducting 345 medical camps and operating mobile health clinics in Chennai, Villupuram and Cuddalore districts. Over 198,000 people have received medical assistance and 150,000 people have received relief materials.
As an expression of gratitude and appreciation for these tremendous efforts, Sadhguru met the flood relief volunteers of Chennai, Cuddalore and Vizhupuram on December 17. Over 3000 volunteers participated in this meeting. During the event, Sadhguru mentioned that humanity shouldn't blossom only when disaster happens. Humanity should be there with us all the time. Just smiling at each other itself is enough to make Chennai a joyous place, he said.
Get weekly updates on the latest blogs via newsletters right in your mailbox.
As a token of gratitude, Sadhguru also offered mementos to volunteers of some organizations who played a crucial role during these difficult times. The following people received these mementos.
Kandan Thanikachalam on behalf of Chennai Micro
Dr. Vijayabharathi
Actor R Parthipan from Mana Kalimbu
Sam Paul from Paul Sons
Ajesh Saklecha and Abhishek Jain of chennai-da and Surgical Avenue
Anil Srinivasan & Dushyanth
Isha's flood-relief activities
Isha will continue to operate medical camps and mobile health clinics for the next month to prevent the spread of contagious diseases. As part of this initiative, Isha will also offer the Nilavembu Kudineer herbal preparation to 1 million people. The preparation prevents contagious diseases such as dengue, chickungunya, swine flu and bird flu. 320,000 people have received the medicine so far.
Volunteers are continuing to distribute food items and essential amenities in flood-affected areas. Rice, water, children's diapers, clothes for men, women and children, sanitary napkins, toothpastes, toiletries, biscuits, bedspreads and blankets have been offered to affected populations.