Government School Adoption Program – Making Dreams Come True
Isha's Government School Adoption Program has adopted 31 schools this year and is launching its online fundraising portal for the academic year 2013-14.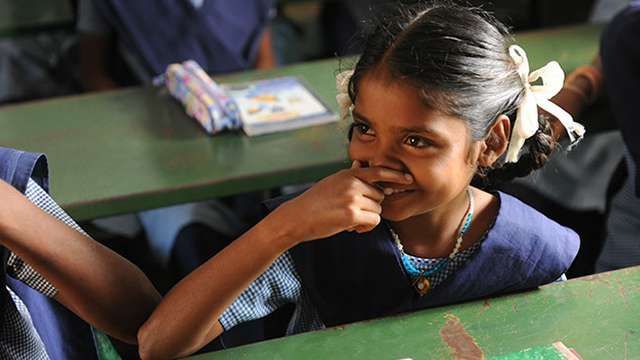 Quality education and a good future are still a dream for many of India's 270 million government school students. An alarming percentage, even in higher grades, cannot read or write in their mother tongue, let alone English. Over half cannot perform even addition or subtraction, and many suffer from anemia. However, with the necessary support, we could nurture another Ramanujam, Tagore or Gandhi.
Invest in the Future
It doesn't take much. Through the Government School Adoption Program Rs.700/year (Rs.2/day) provides these children with a good education, allowing them to create and fulfill their dreams. Last year, online donations contributed 35% of the project donations and went a long way in helping these children. This year, donors can also choose the school they wish to support. Periodic updates pertaining to the school will be sent to donors.
Government School Adoption Program
Isha's Government School Adoption Program (GSAP) supplements government efforts, bridging critical gaps in delivering quality education. Through teacher training, remedial classes, yoga, sports, extracurricular activities and nutrition supplements, GSAP endows 25,000 students in 31 rural schools every year with the skills to create a bright future.  
To Contribute Offline: Cheque/DD in favour of Isha Education sent to Isha's Government School Adoption Program, 17, Govindasamy Naidu Layout, Singanallur, Coimbatore – 641005.
Get weekly updates on the latest blogs via newsletters right in your mailbox.