Berlin's First Shambhavi Program Becomes Europe's Largest Ever!
Berlin's first Shambhavi program, conducted on May 1st, turned out to be the largest yet in Europe!
Berlin's first Shambhavi program, conducted on May 1st, turned out to be the largest yet in Europe!
Berlin is no stranger to crowds gathering around May 1st. International Labor Day is used by different groups to express their sentiments, and large crowds can spark unrest. So, when they saw over a hundred people gathering in a small park on Sunday May 3rd, local residents alerted the authorities. The police came prepared for anything – with one car, two riot vans and a helicopter! When the men came to investigate however, they saw frisbees being thrown. What a surprise!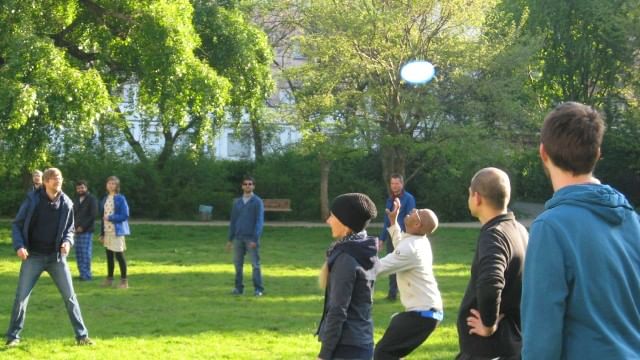 Get weekly updates on the latest blogs via newsletters right in your mailbox.
Still, they approached cautiously, and had a word with one of the organizers, who explained that the crowd had gathered as part of a yoga event. A few minutes passed while the police looked on perplexed, and then they left. With no sirens blaring, the participants were too engrossed in their activities to even notice!
That was the level of involvement the 76 participants of Berlin's first Shambhavi program experienced throughout the weekend. They were diverse, aged from 19 to 72, and had travelled in from different parts of Germany, Sweden, Finland, Denmark, Belgium, Netherlands, Poland, Switzerland, Austria, Slovenia and Italy, because the Inner Engineering Online course had touched them deeply. They came ready to leave behind their preconceptions and to embrace a new possibility.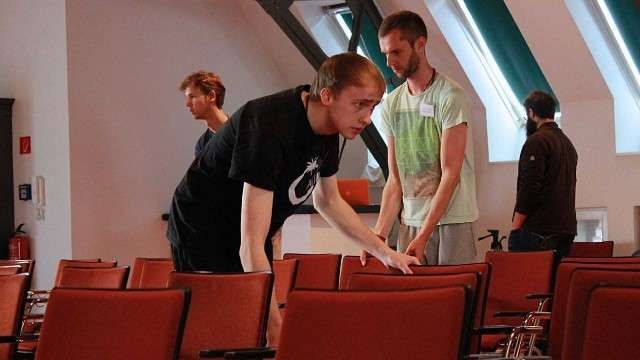 The 34 volunteers had also travelled to Berlin from across Europe, to make that possibility a reality. Before the participants even entered, the space was full of love and oneness. In every volunteer, there was the same urge to make the joy they had discovered become a reality for someone else. That desire ensured that every activity, from filling water glasses to arranging footwear, was treated with equal importance and care.
The "backstage" activities provided a lovely opportunity for volunteers to mingle, to recount their own experiences, and to share their plans for the future. All 3 batches of Hatha Yoga teachers were represented among the volunteers. With the first International Day of Yoga just around the corner, goals are being set for large-scale yoga events in the UK, France, Switzerland, the Netherlands and of course, Germany!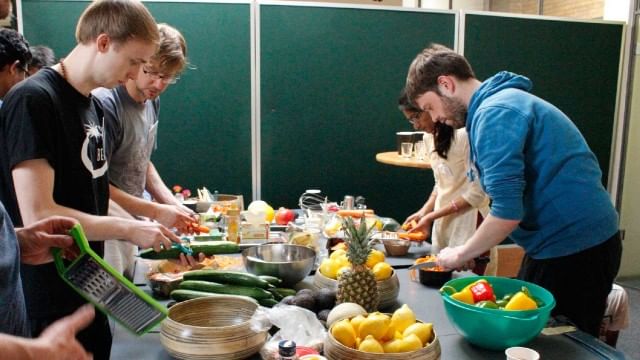 Awareness of Isha is growing in Europe, and there are now regular sathsangs in four places in the UK, two in Germany, and in France and the Netherlands as well. The next Shambhavi program in Berlin will happen in September, and will be even bigger than the first. Isha's European volunteers are very excited and eager to touch the lives of many more in the coming months.
Editor's Note: Contact uk@ishafoundation.org or germany@ishafoundation.org for dates and details of upcoming sathsangs in UK, France, Germany and Netherlands.