Yaksha 2013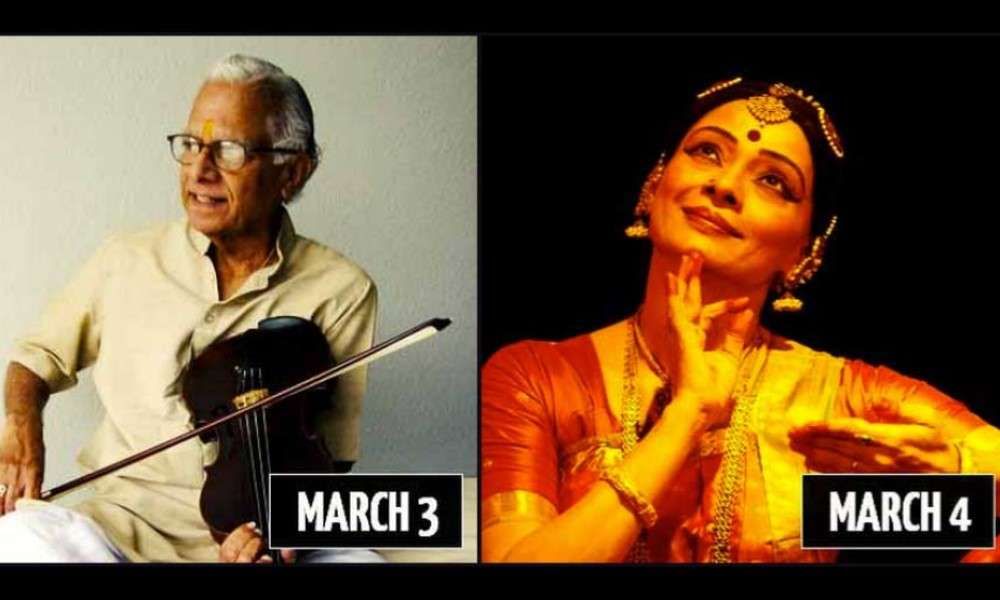 Yaksha, named after celestial beings in Indian mythology, is a spectacular and colorful 7-day feast of music and dance hosted annually by Isha Foundation. Celebrated in the month of February, and attracting thousands of ardent spectators, Yaksha features musical concerts and dance by some of the greatest artistes in India.
The Yaksha festival this year will begin on March 4th, and continue for the next three days, culminating on March 6th. Set amidst the scenic and powerful space of the Dhyanalinga Temple Complex, this year's ensemble of performances include Carnatic and Hindustani music, Bharatanatyam, and the lilting instrumentals of the Sarod, Sitar and Violin.
March 4rd – 6th
Free Entry. All Are Welcome
6:50 pm – 8:30 pm (Please be seated by 6:40 pm)
Get weekly updates on the latest blogs via newsletters right in your mailbox.
2013 Lineup:
March 3rd – T.N. Krishnan (Carnatic Violin)
Tripunithura Narayan Krishnanis an icon of the melody and reposefulness of music, giving importance to expressional restraint. A Carnatic violinist who was first introduced to music by his father, he was a child prodigy who made his debut concert at the age of eight.
Malavika Sarukkai is globally acclaimed for her artistic mastery, technique and creative dance choreographies, transporting the viewer to the heart beat of dance.
Abhishek Lahiri has risen to prominence as an Indian Classical Sarod Player. He has won the hearts of discerning audiences worldwide with his maturity, depth & perfection.
March 6th - Ulhas Kashalkar (Hindustani Vocal)
Pandit Ulhas N. Kashalkar is a Hindustani classical vocalist who has received training of the highest order in three distinct prominent gharanas – Gwalior, Agra and Jaipur.
Nishat Khan transcends musical barriers with his provocative expression and spellbinding technical mastery. Undeniably the foremost virtuoso of the sitar, he is the torchbearer of seven generations and the 400-year old tradition of India 's most renowned musical family.
Veena Sahasrabuddhe is a leading Indian vocalist and composer of Hindustani classical music. Her singing style has its roots in Gwalior gharana, but also borrows from Jaipur and Kirana gharanas. She is known as a singer of khayal and bhajan.
March 9th – TM Krishna (Carnatic Vocal)
Thodur Madabusi Krishna is a Carnatic music vocalist, hailing from a family of music connoisseurs. He was exposed to South Indian classical music at an early age, his first concert being at the Spirit of Youth series, organized by the Music Academy in Chennai.