Carrot-Apple-Date Salad
A mix of three super-healthy ingredients, this salad is not just a powerpack of good health, it's also sweet and tasty.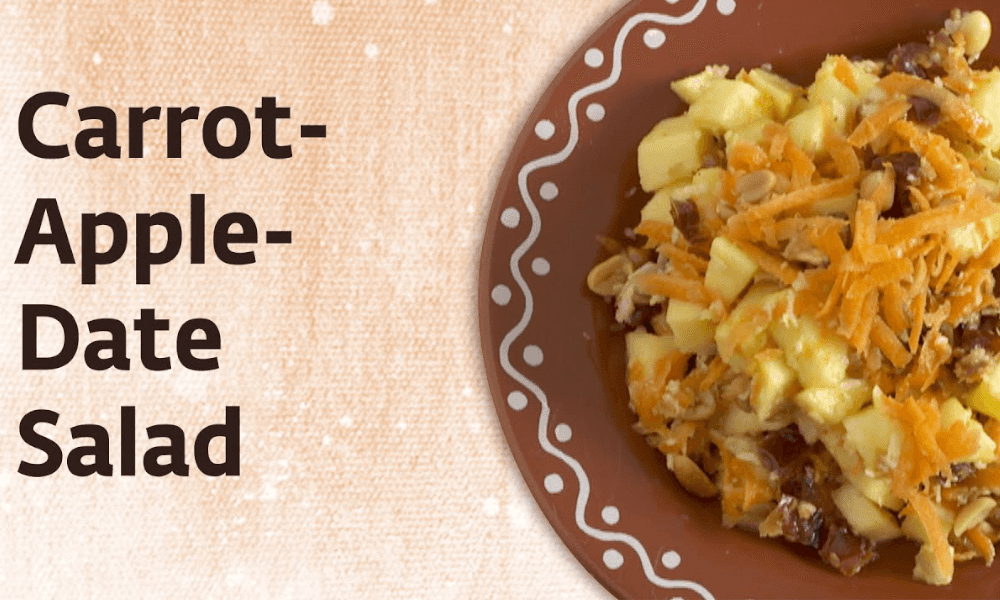 Ingredients for 1 Person
Carrot - 1
Apple - 1
Dates (deseeded) - 6
Fresh Grated Coconut - 3 Tbsp
Roasted Groundnuts - 3 Tbsp
Dressing
Orange juice - 1 Tsp
Lime juice - 1 Tsp
Honey - 1 Tbsp
Olive Oil - 1 Tbsp
Salt - to taste
Pepper Powder - to taste
Method
Peel and grate Carrot
Peel and dice Apple
Chop the Dates finely
Mix the above ingredients along with grated coconut and roasted groundnuts in a bowl
Make the dressing and mix into the bowl
Enjoy this filling and crunchy salad filled with the tanginess of summer flavours!
Get weekly updates on the latest blogs via newsletters right in your mailbox.