Anukampa 2022 – Compassion Cannot Choose
We are delighted to bring you Anukampa 2022, which offers a glimpse into the lives of the people and communities touched and transformed by Isha's outreach programs.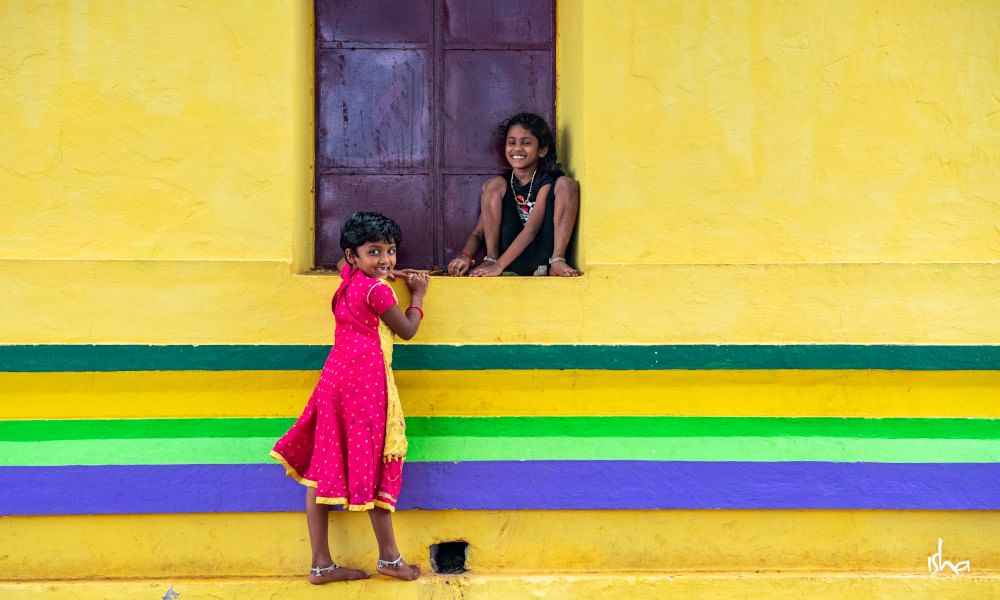 Isha Outreach had a remarkable 2022, as it grew to become one of the largest global endeavors for the wellbeing of People and Planet. As we present Anukampa 2022, we invite you to explore the progress and incredible stories from our many initiatives.
Isha's work to revitalize soil, which has been underway for over three decades, gained unprecedented momentum as Sadhguru undertook a 100-day, 30,000-km motorcycle journey across 27 countries, igniting citizen support and policy changes. Sadhguru put his very life on the line as he rode through harsh terrains and extreme weather, with a relentless schedule that saw him attend nearly 700 events. This awe-inspiring effort ensured that the movement reached over 4 billion people, and 81 nations are now in the process of framing soil policies. Leading international organizations, like the UN Convention to Combat Desertification and UN Environment Programme, threw their weight behind this one-of-a-kind initiative.
In a significant milestone, the Government of India announced a Rs. 19,000-crore project to rejuvenate 13 major rivers based on the Rally for Rivers Draft Policy recommendations. Isha's endeavors to revitalize agriculture and, in turn, uplift the life of Indian farmers also witnessed notable breakthroughs. Cauvery Calling established one of the world's largest sapling nurseries in Cuddalore, and 24 new Farmer Producer Organizations (FPOs) mentored by Isha have been registered in 8 districts, benefiting over 5,700 farmer members.
Get weekly updates on the latest blogs via newsletters right in your mailbox.
Isha Vidhya celebrated another year of achieving a 100% pass rate. All the Class 10 and 12 toppers were girls, a manifestation of Isha Vidhya's efforts for the education of the girl child.
At Isha, raising human consciousness remains a core focus. As more people came in touch with Sadhguru's wisdom and Isha, our YouTube channels received over 4 billion lifetime views. Energized Rudraksha beads were also offered to over 4 million seekers, who were initiated nto a powerful process by Sadhguru.
Anukampa 2022 is a testament to the transformative power of collective action and compassion. We express our gratitude to donors and volunteers whose relentless support has made a profound difference in countless lives. 
Editor's Note:
Large-scale social transformation cannot happen without the consistent support of a substantial group of committed people and organizations who are willing to put the wellbeing of others above themselves. Reach out to us at
general.donations@ishaoutreach.org
or visit
ishaoutreach.org
if you wish to know more or get involved.