Has Isha encroached upon forest lands? Learn the truth about this…
Has Isha encroached upon forest lands? Learn the truth about this…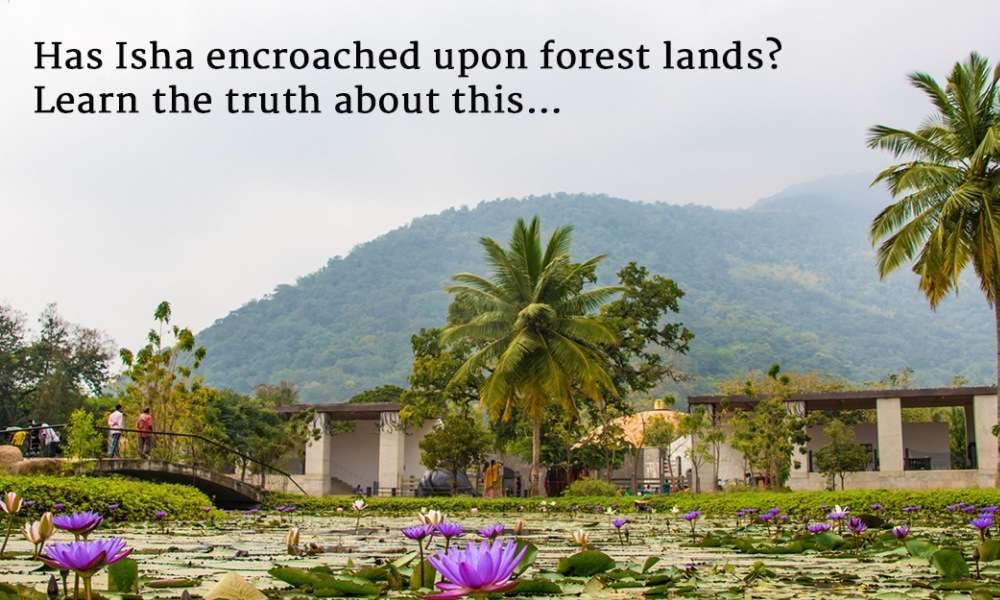 There have been allegations and accusations floating around that Isha Foundation has encroached upon Forest lands. We would like to emphatically reiterate that these are entirely untrue and baseless allegations created in a determined effort to discredit and tarnish the good name of Isha Foundation.
The Truth
The land where the Yoga Center stands is 100% patta land purchased legally from private individuals. These lands have been private holdings for generations before Isha Foundation was even founded. 
Official verification
The officials of the Tamil Nadu Forest Department have verified and clearly documented the above, confirming that Isha Yoga Center has not infringed onto forest land and that there is no adverse impact on the surrounding flora and fauna. 
No Land Encroachment, Intrusion into Elephant Corridor by Isha Yoga Centre: TN Govt's Reply on RTI.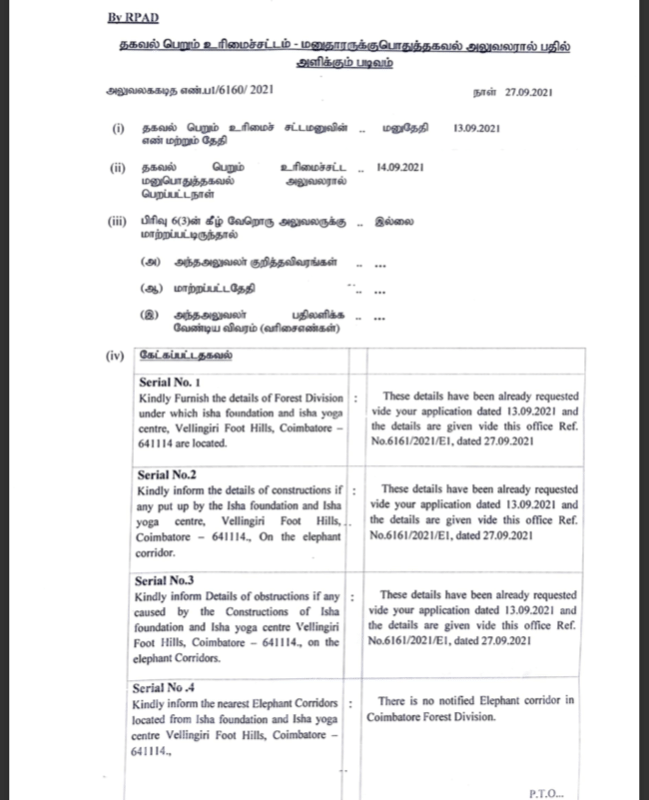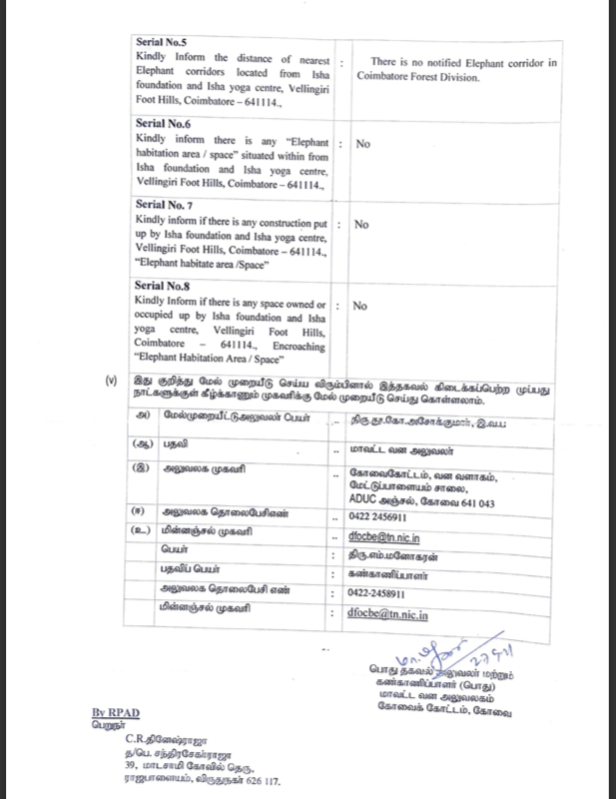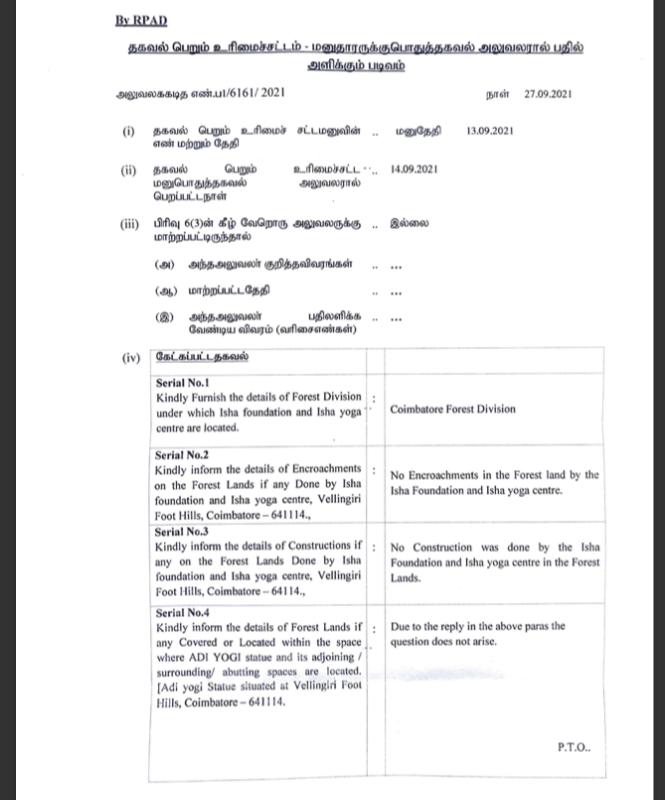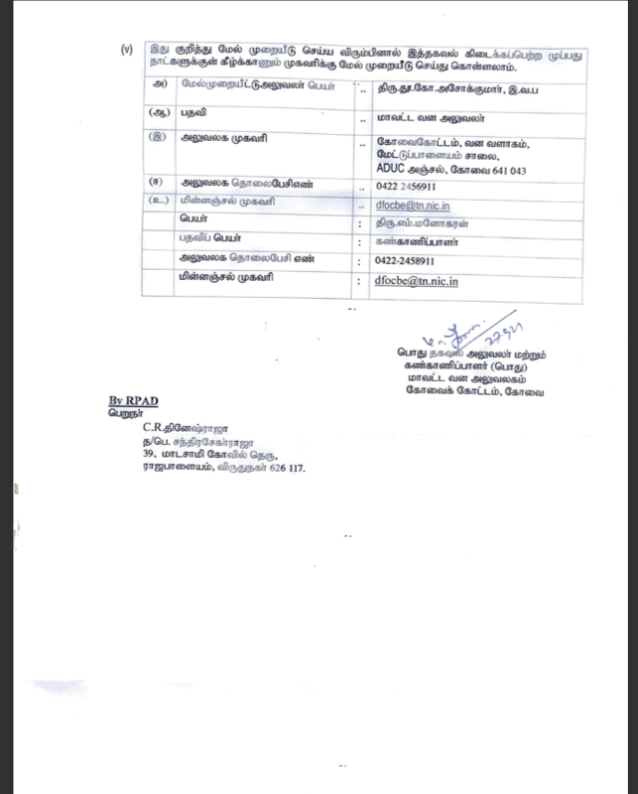 (i) The document reference number CFCIT/07/2013 was quoted by the Tamil Nadu Forest Department in its Counter Affidavit for Writ Petitions filed by pseudo environmental groups in the Hon'ble Madras High Court and National Green Tribunal.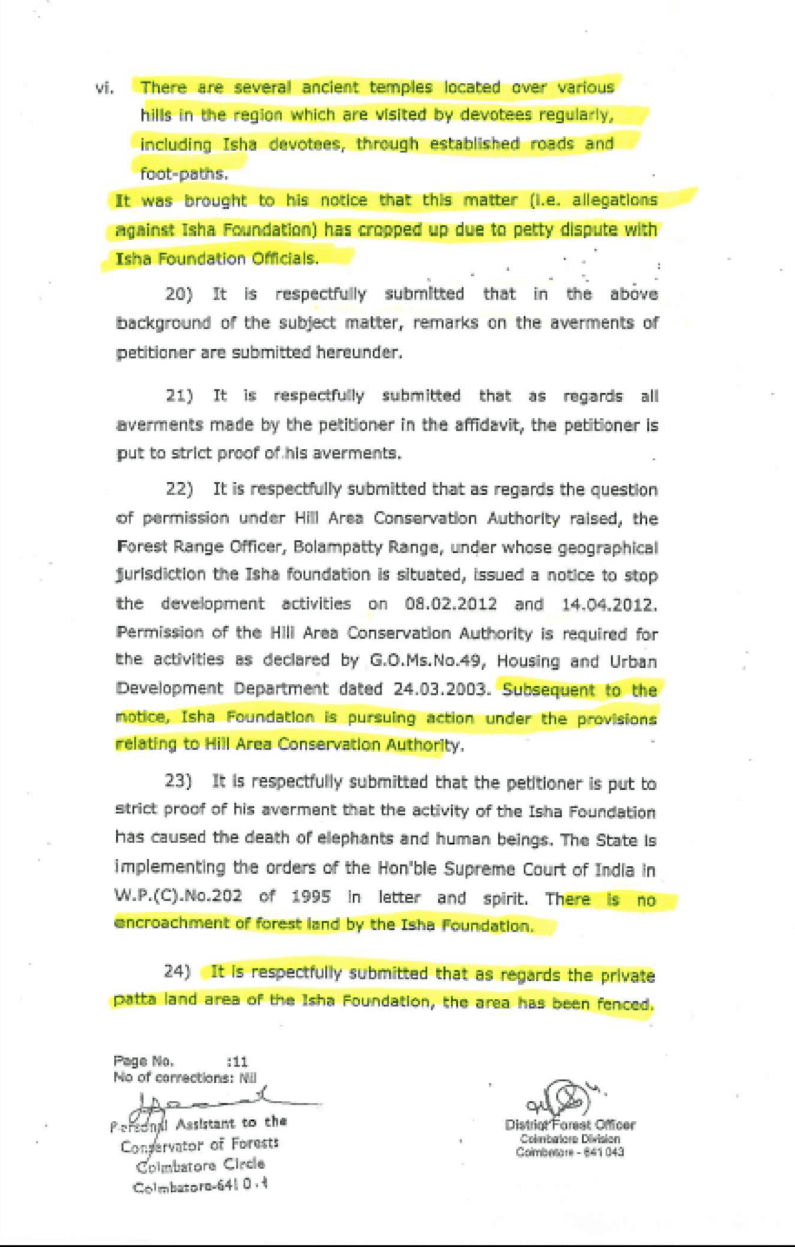 (ii) The Ministry of Environment & Forests and Climate Change, Government of India, in its Counter Affidavit filed before the National Green Tribunal has reiterated the same.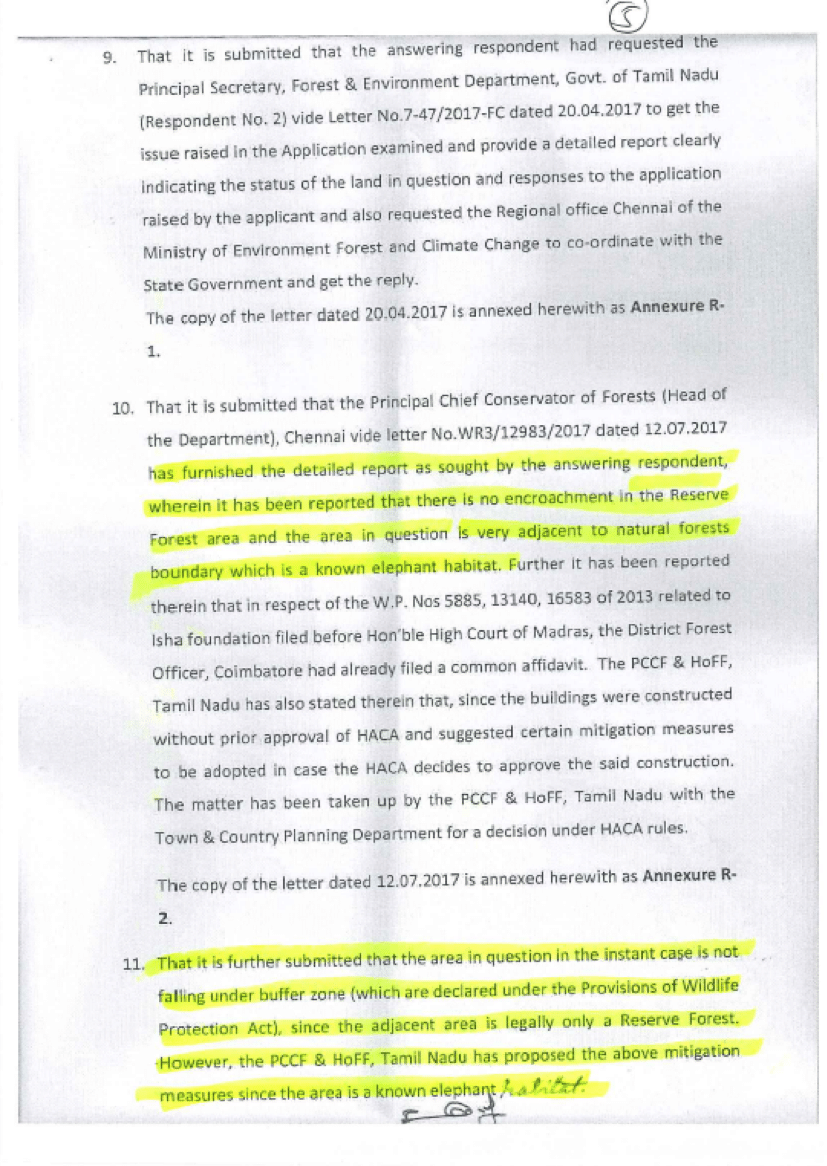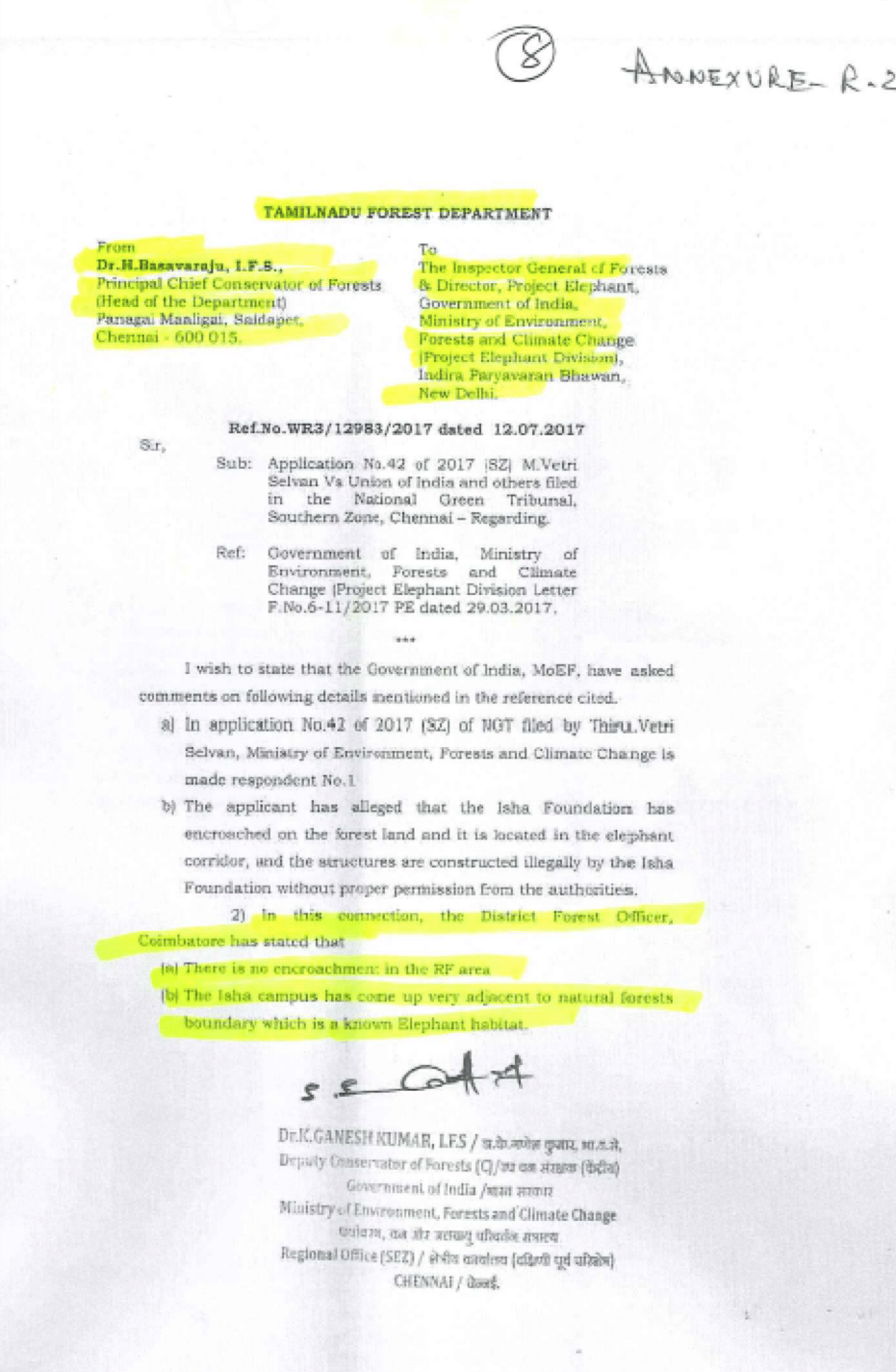 Historical Verification
In spite of repeatedly stating that there are official records to show that Isha Foundation has not encroached on forest lands, vested interests continue to slander Isha by casting various aspersions.
To set the record straight we would like to present historical evidence to clearly show that the survey numbers of land which are now owned by the Foundation have been private land-holdings with proper survey numbers for close to a century. In the below images which are from Survey Maps that were made in 1960 from tracing maps created in pre-independence British India from 1910, we can clearly see that these survey numbers were private land-holdings and the forest areas are separate from them.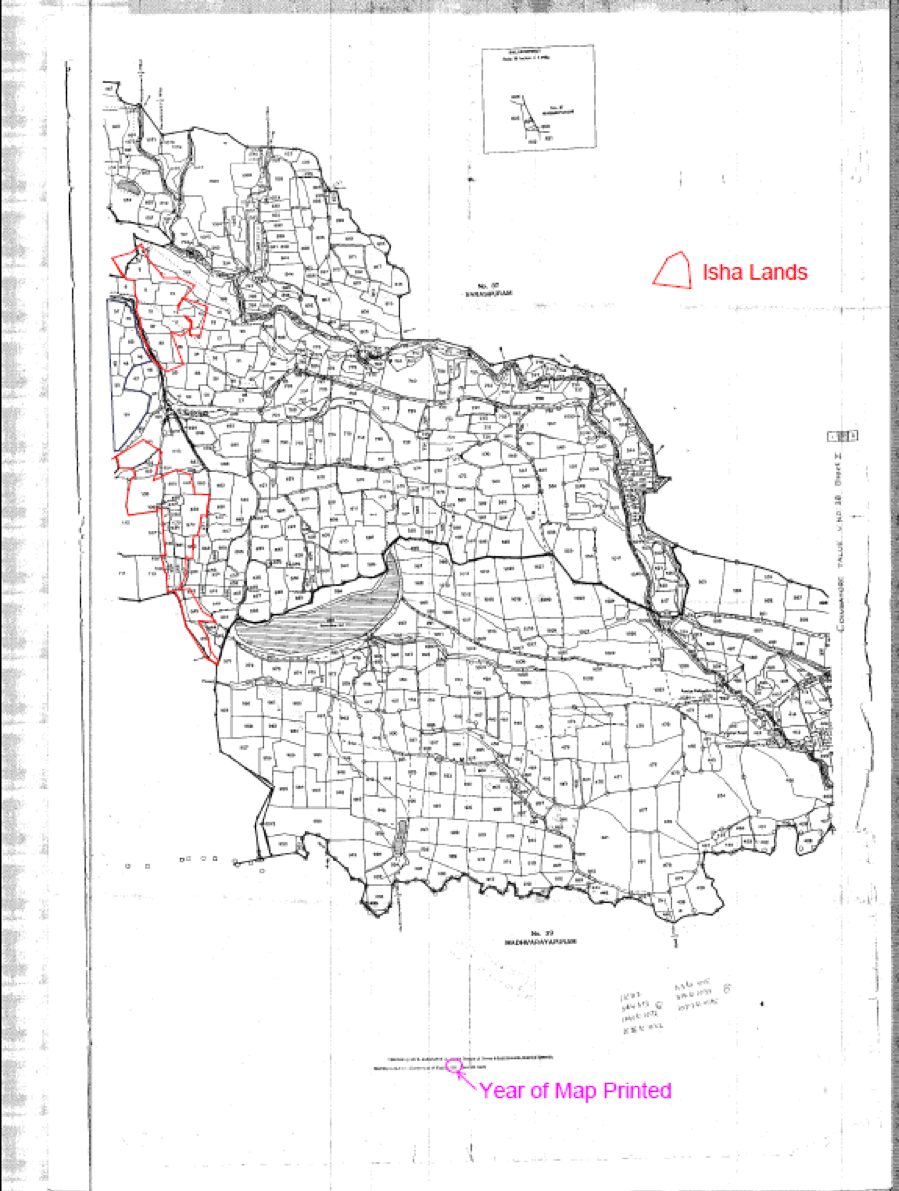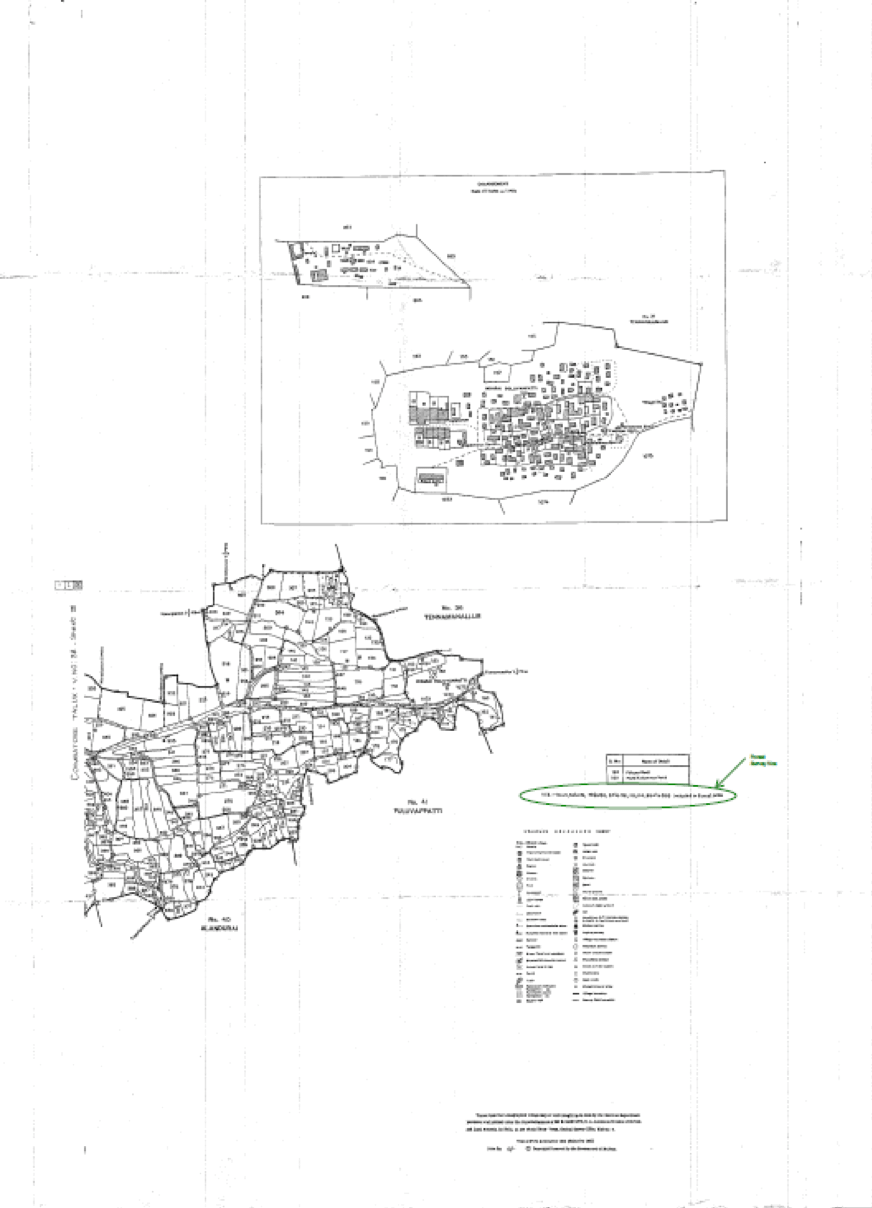 For further understanding, we present Survey Maps from 1994, which clearly mark the survey numbers currently owned by Isha. Here again it is clear that these are private lands with documented survey numbers and not in reserve forest areas.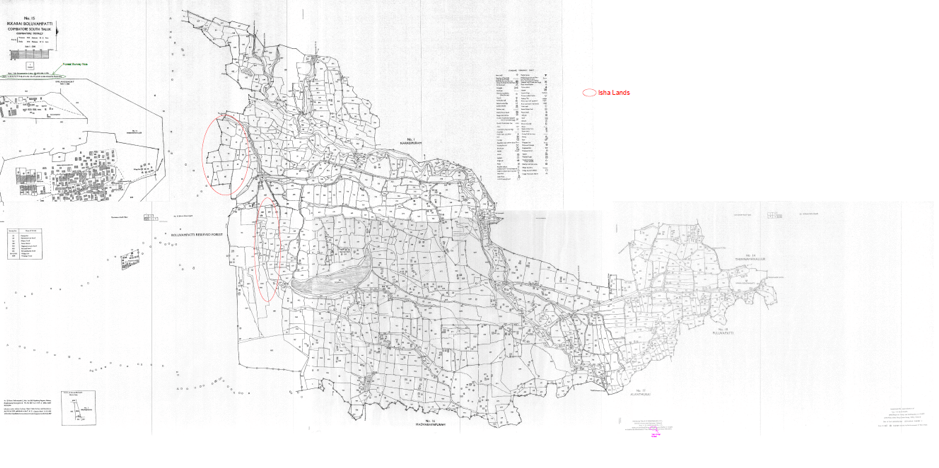 Technological Evidence
If further verification is needed to illustrate the truth, we can look towards satellite technology. From Google Earth images it can clearly be discerned that the site of the Adiyogi which is the main target of the rumour-mongers, is not forest land. This is evident because all surrounding areas are private holdings. Further, even as far back as 2006 (satellite images are only available from this year onwards) these lands were not forests. These areas were open private dry fenced off lands or in some parts cultivated in 2006.
Here are a few images to show the same evidence: 
Google Earth Image 2006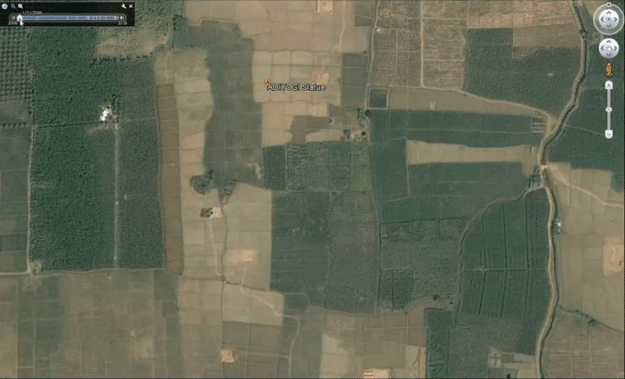 Google Earth Image 2012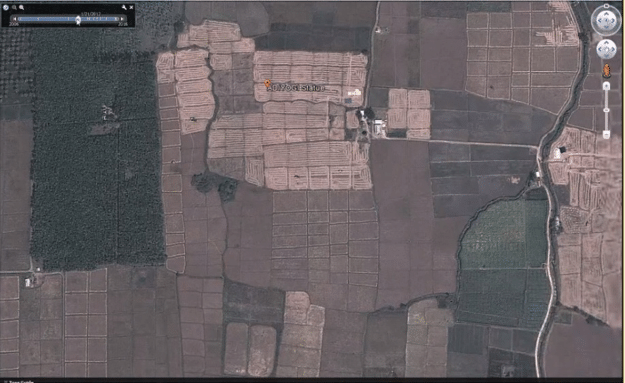 Google Earth Image 2016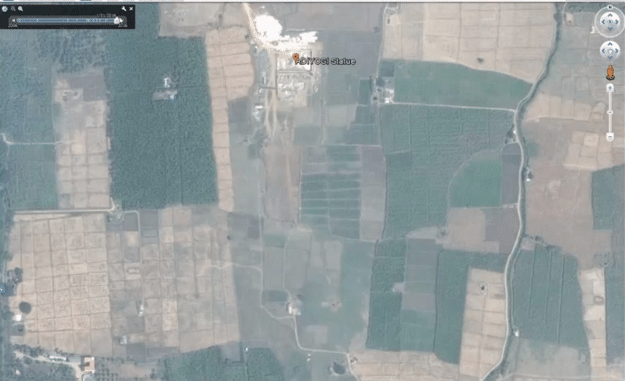 Personal Verification
If there are a few people so steeped in suspicion that they still feel the need to personally verify the matter, we welcome them to do so. There are public records of every kind – Panchayat records, Survey numbers, Revenue records that go back to pre-independence times and technology at every citizen's disposal. We urge anyone with suspicion and mistrust in their hearts to please take the trouble to verify the truth for themselves.