Race car Driving in Los Angeles
In this week's Spot, Sadhguru describes the importance of Inner Engineering Online and finds time for exciting activities in California. "It is always a joy to come to the Republic of California. Apart from a few dinners and evening talks around Los Angeles, one exciting thing has been that I got to drive the fastest machine ever in my life — a Toyota Scion that has been peppered to kick up over 1000 bhps and touch 210 mph or 350 kms per hour with champion driver Christian Rado."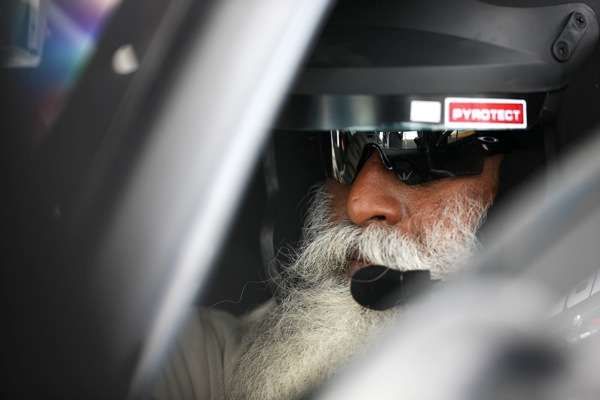 The week at iii (Isha Institute of Inner Sciences) flew through at an incredible pace and was up before I could settle down to enjoy the life of someone who eats and sleeps in the same place for a certain duration. My nomad existence never seems to allow that. Not complaining, at least I am 'No-Mad', that's better than being 'Mad'.
Online IEO will be the mainstay of activity for Isha USA and also largely in the English speaking world. Technology has brought this forth -- that I can enter any home without knocking on their door. No need for me to knock, they just have to click and I am there. At least the first few preparatory steps can happen in the comfort of one's home, within the bandwidth of their comfort zone.
Get weekly updates on the latest blogs via newsletters right in your mailbox.
In raising human consciousness in the world, which is the most important thing that needs to happen right now, science and technology have so empowered the human population in a way that for the first time we are capable of addressing every aspect of human suffering like lack of nourishment, health, education and ecology. Never before was this possible. Everything is in place for the first time and the only thing missing is an inclusive consciousness. We need to make that happen. We cannot, as a generation of people, let the opportunity pass.
It is always a joy to come to the Republic of California. It is almost like a nation-within-a-nation. Apart from a few dinners and evening talks around Los Angeles, one exciting thing has been that I got to drive the fastest machine ever in my life -- a Toyota Scion that has been peppered to kick up over 1000 bhps and touch 210 mph or 350 kms per hour with champion driver Christian Rado. Rado's team went out of their way to accommodate and allow me to be on the racetrack. A bomb of a machine. Hmm, if I had the time I could get into an official race on an American track...
Off to the San Francisco region for a few engagements and a few golf games on some of the finest courses in the world at Pebble Beach. These are PGA courses, right on the ocean, and they have done a lot to refine my game. Some of the games are fundraisers for Isha Vidhya. That is, if someone wanted to sponsor a child's education, they could have 18 holes with me. How is that for fun-d raising?
Been trekking through some wonderful terrain in N-Cal (Northern California) to select a site for Linga Bhairavi temple and a Rejuvenation Center.
As I click off I am into the Meditator Sathsang in San Francisco.
The next bird is an eagle…
Love & Grace