Sadhanapada – The Secret Sauce That Every Entrepreneur Needs
Many entrepreneurs are choosing to invest seven months of focused time on their inner transformation through Sadhanapada – a program specially designed by Sadhguru to bring intensity, clarity and balance.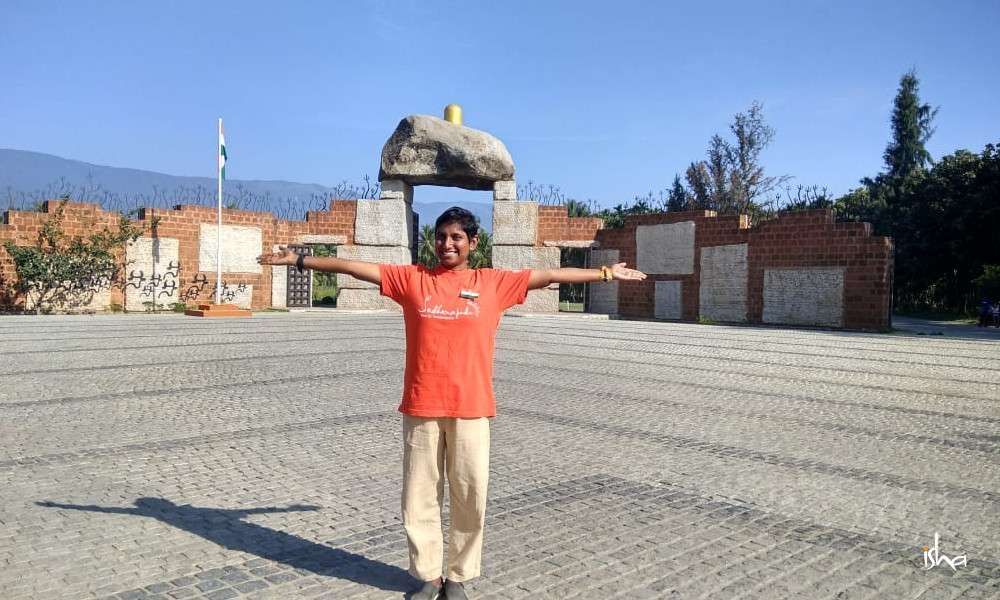 What does spirituality have to do with entrepreneurship? A lot! The spiritual path is the ultimate adventure into uncharted inner terrain. A business venture is also a step into the unknown, with new challenges at every turn that promise to keep you on your toes all the time. The qualities needed to succeed as an entrepreneur are exactly what an authentic spiritual process provides – intensity, clarity and balance. It should come as no surprise that the seven-month residential Sadhanapada program attracts many entrepreneurs from all over the world who are looking to upgrade themselves. 
Taking the Plunge

Niall Barrett from Dublin, Ireland, is the founder and was CEO of Protosonic Limited when he decided to join Sadhanapada. So what led him to take the plunge?
My approach to decision making is much more deliberate and less reactionary. I am in much better control of myself, leading to better results.
"Before Sadhanapada, I was designing robot 3D printers. After a number of false dawns in my personal and professional life, I knew I needed something to refresh my creativity and enthusiasm and ended up participating in an Inner Engineering program in Dublin. What happened there was life changing for me. I just had to take a deeper dive into this new world."
Niall took the conscious step to come all the way from Dublin to spend seven months in Isha Yoga Center, Coimbatore. He shares how the program has affected him:
"I used to think too much. The Sadhanapada program taught me how to put down my tools so to speak, and pick them up again the way they were always meant to be held. My approach to decision making is much more deliberate and less reactionary. I am in much better control of myself, leading to better results."
Conducted in the consecrated space of Isha Yoga Center, every element of Sadhanapada has been carefully crafted by Sadhguru to lead an individual towards inner transformation. Sadhana (Yogic practices) and seva (Volunteering activity) are both crucial aspects of this journey.
Niall also relates how his seva equipped him to become a better entrepreneur:
"I was extremely fortunate to be placed in the Isha Leadership Academy during my time in Sadhanapada. My main role was in content creation and digital marketing for the 'Isha Insight – The DNA of Success' conference. The whole experience was a case study of how a small team of highly motivated Isha meditators can plan and execute one of the most influential international conferences for tomorrow's business leaders. I could clearly see the effects of sadhana on the other members of the Isha Leadership Academy team and myself. This understanding will forever influence how I build teams in the future."
Get weekly updates on the latest blogs via newsletters right in your mailbox.
Shwetha Krish from Bengaluru shares how she quit her job after being an HR Professional for 3.5 years, to explore the avenues of writing, photography, blogging and authoring a coffee table book. She has been an entrepreneur in social media marketing for clients in the fields of travel, fashion, finance and building management systems. Here is what she got out of Sadhanapada:
"I had been a solopreneur before I attended the Sadhanapada program. I was very much result-oriented where I focused on finishing a particular task in a specific way. In the midst of all the work, I was trying to draw a line between work-time and 'Me' time. But after Sadhanapada, I see everything as a sadhana. Everything has become the activity to be done at that point in time. This has truly helped me focus on the things to be done at that moment. I dabble in many creative fields like writing, blogging, podcasting and content creation, so I am able to focus on each of the fields with utmost enthusiasm. I am not bogged down by the multitude of things that I am doing because I take it one step at a time and focus on the activity that needs attention at that point of time."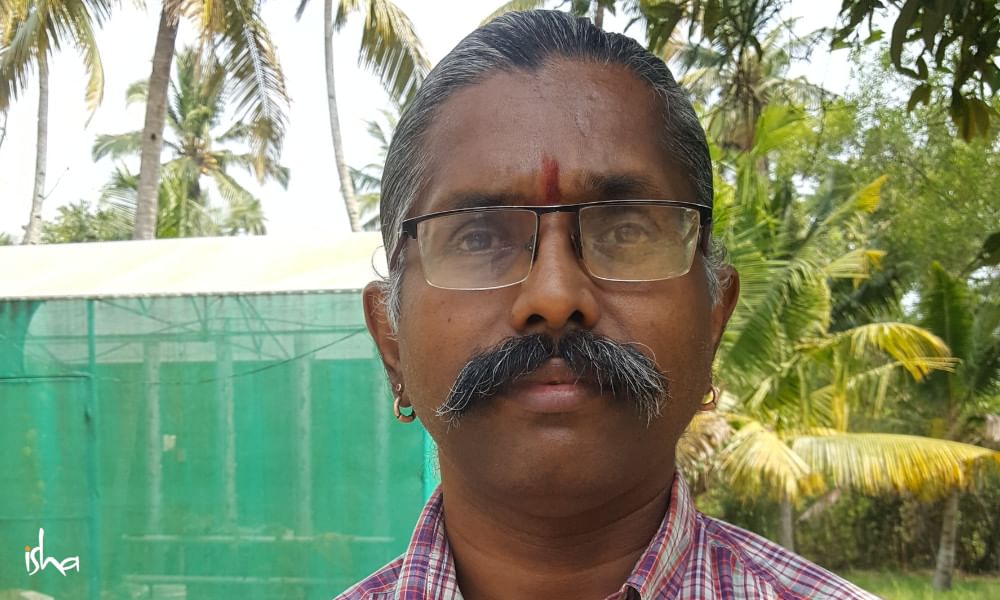 Sreekumar from Kerala is 50 years old and has vast experience as a successful entrepreneur. He talks about his longing to join Sadhanapada and what finally made him take the decision to do it:
"My life has given me a lot of opportunities across various fields like academics, training, enterprise, corporates, and farming, I have seen a lot of success and appreciation, and I was a good people person. But there was something which was always kept bothering me from deep within. So even though I was very keen to take up Sadhanapada from day one, I never thought I can ever take it up since Sadhanapada was for seven months. And even staying away for a few days was out of question. But one day after my Samyama sadhana, something in me said I need to go for Sadhanapada." 
The Highway to Success
Isha Yoga Center is home to over four thousand spiritual seekers and the sheer variety of people that you meet on a daily basis is astounding. This is a huge opportunity to enhance one's ability to work well with different people – an indispensable skill that every entrepreneur absolutely must have!
Shweta shares how her interaction with people has evolved after Sadhanapada:
"Now, when I interact with others, it is from a state of joyfulness and authenticity. I feel a certain enthusiasm in talking to people. There is a certain ease and the connections that I am making with people are very authentic and not purely transactional. My interaction with people is as is, sans emotions, sans working of the mind and it is always filled with joy.
Currently, I run a podcast called Preneurship Diaries where I interview Entrepreneurs, Solopreneurs, Mompreneurs and Sidepreneurs from varied fields and expertise.
I have been a shy and introverted person, but I have no clue how I ended by starting a podcast and talking to people about their ventures and entrepreneurial journey. This has given me an insight that I am no more working from the facets of what I thought I was. I am working from a space of grace and energy."
The tools of transformation offered during the Sadhanapada program stay with you forever and continue to deepen your inner experience. The growth does not end when the program is over. Rather, these seven months of focused time are an investment that yields lifelong rewards.
"I feel Sadhana has become a way of life, just like breathing. I have realized that sadhana is not just about Yoga, kriyas and meditation; it also spills over into my everyday activities. I am totally amazed that I can still maintain that intensity of doing any activity with utmost focus and not really worrying about the result even after Sadhanapada is over. This quality has spilled over and become a part of my DNA.
Even though certain situations could turn out to be stressful, I have realized that I can still maintain a certain stillness within me and respond consciously. There is always a certain balance within me and I am not swayed by the situations or emotions to a large extent."
Sreekumar: "Being a successful entrepreneur for me means identifying opportunities, people management, great foresight, attention to detail and making well-informed decisions. For all these, one needs to look at the problems and situations in out and out in, in the most unbiased way. Anxiety and fear of failure debilitates one and spoils everything for oneself and everyone associated with the enterprise. The ability to look at the solutions as a third person is such a great quality that I possess now. I can very clearly see this helping me move faster and come up with better solutions and a few times I was pleasantly surprised at my own solutions, to the extent that I felt that there is an invisible hand helping me out. It is all thanks to Sadhanapada."
Niall: "There are no difficult situations really. It is all one test of character after another. How joyful, how balanced and how clear I am inside decides my ability to handle just about everything. If there is friction, then more sadhana is needed. Simple."
In a Nutshell
So what do these three unique entrepreneurs from three completely different backgrounds have to tell you about Sadhanapada in a nutshell?
Shweta: "Opportunities are coming my way and it has been quite an amazing journey post Sadhanapada as I am able to realize and observe how my life has changed beautifully for the better. Thanks to Sadhanapada for enriching my life in all aspects and helping me to live life to its fullest!"
Niall: "I feel in touch with something larger than myself in every possible way. An intangible and indescribable possibility has opened up in me. I know what I'm good at. I know what I am not. At the same time, I will throw myself into anything willingly that must be done. No matter what the task. I spent most of last year working in my family's construction business. Loved it. I'm mainly a technology guy but not afraid to throw myself into manual labor-based activity in any way."
Sreekumar: "I have been practicing Yoga for around four decades now and the growth that Sadhanapada has given is exponential and on a superfast track. I felt that every entrepreneur should compulsorily go through Sadhanapada. It would be a wonderful world if that happens. That is the kind of freedom and joy it has given me." 
Editor's Note: Find out more about Sadhanapada and express interest for the upcoming program here.