Sadhguru's US Visit April 19 – May 20, 2015
Sadhguru's US visit this April/May has been hectic (as usual). Here's a volunteer's perspective of the visit.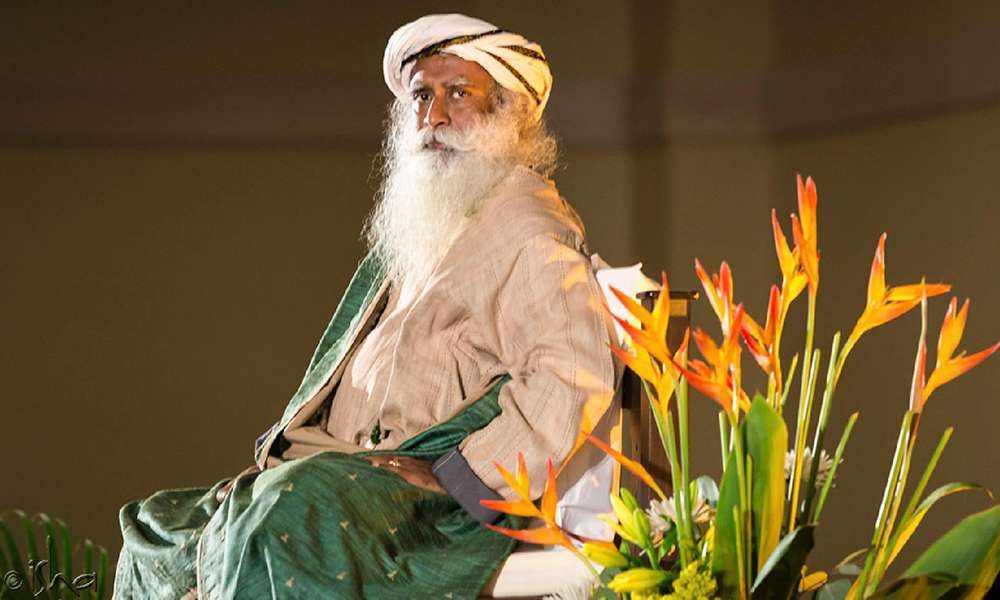 Sadhguru's US visit this April/May has been hectic (as usual). Here's a volunteer's perspective of the visit.
Sadhguru's 2015 spring visit to the US has been tightly packed as usual. In a span of 19 days, Sadhguru traveled over 9000 miles, speaking at 22 events spread over 12 cities. This is in addition to the programs at iii itself, which included the largest Bhava Spandana Program, the Devi Yantra ceremony and two Spot-On web streams.
iii and Rice University
Within a couple of days of Sadhguru's arrival in Tennessee, he conducted a Spot-On web stream and then left for Houston the very next morning, for a public conversation event with Dr. David Eagleman at Rice University. Sadhguru was warmly welcomed to the University by a selection of students, faculty and administrative officials at the Provost's office. An audience of 2000 packed the hall for the Conversation, and many more watched the live web stream.
Florida To California
The next major event was another packed house at the Straz Performing Arts Center in Tampa, FL. And then a coast-to-coast flight to California with talks every night that week in San Francisco and Los Angeles. One of these was a sprightly conversation with the prolific writer Philip Goldberg, author of the bestseller American Veda. This was in a very cosy, casual setting with about 60-70 people seated close together in a living room, hanging on to every word as Sadhguru spoke about the origins of yoga and its journey to the West, and then delved into the deeper aspects of yoga.
Get weekly updates on the latest blogs via newsletters right in your mailbox.
Chicago
The next day was set aside for travel to Chicago, and then came the weekend Shambhavi program in Chicago – busy and intense – as Shambhavi programs always are.
An Act of…
Following Chicago, when we landed in Baltimore en route to New York, we were given a live illustration of the grace that surrounds Sadhguru. A few seconds after landing, the Piper airplane had its right tire blow out and shuddered to a stop on the runway. It had to be towed away for maintenance. At this point, they suddenly discovered that there was also a deep crack on one of the propeller blades! Our pilot, who was initially dismayed at the flat tire, was now very glad that it happened as it had exposed the potential problem with the blade. He would much rather have dealt with this while safely on the ground, without incident. And so, as the plane had to go through maintenance for the next couple of days, we picked up a rental car to drive the remaining distance to New York.
Intermission!
Central Park is wonderfully verdant in the spring. One particularly pleasant afternoon, Sadhguru couldn't resist converting a couple of his meetings into walking meetings within the Park. As it turned out, the one evening in the entire 19 days when there wasn't any scheduled event for Sadhguru, happened to be when he was in New York, and he took the opportunity to watch the acclaimed Broadway play "An Act Of God."
Harvard and Washington DC
The events in New York were followed by a number of events in Boston, including a talk at Harvard University and another "full house" talk in downtown Boston at the Back Bay Event Center. This was followed by a stop in Washington DC, where Sadhguru visited one of the top public schools in the country – the Thomas Jefferson High School for Science and Technology.
Indian Embassy in US
The Indian Embassy in DC also invited Sadhguru to speak at their premises as a curtain raiser to the upcoming International Day of Yoga on June 21. Sadhguru met with the Indian Ambassador to the US, Mr. Arun Singh and spoke to the audience there on the "Relevance of Yoga in Modern Life."
Back to Tennessee
It was well past midnight by the time Sadhguru returned to the TN center after the talk at the embassy. The next week was spent at the ashram – the BSP, meetings with different teams and another Spot-on web stream the night before Sadhguru left the US. His travels took him onward to London and Mumbai.
Whatever work needs to be done, whatever opportunity comes your way, whatever you have to share – this is the time, not tomorrow. Sadhguru

Posted on Sadhguru's Facebook page on Tuesday, April 28, 2015
Looking back, it seems quite incredible that anyone can handle that amount of activity. I am reminded of a quote I had seen from Sadhguru a few weeks ago – "Whatever work needs to be done, whatever opportunity comes your way, whatever you have to share - this is the time, not tomorrow."
Editor's Note: Check out the 5-minute tools of transformation that Sadhguru has created for Yoga Day, that anyone can practice. You can also join or host a workshop, or train to become a facilitator.