Live Coverage Day 22 – Rally For Rivers, Bhopal to Kanpur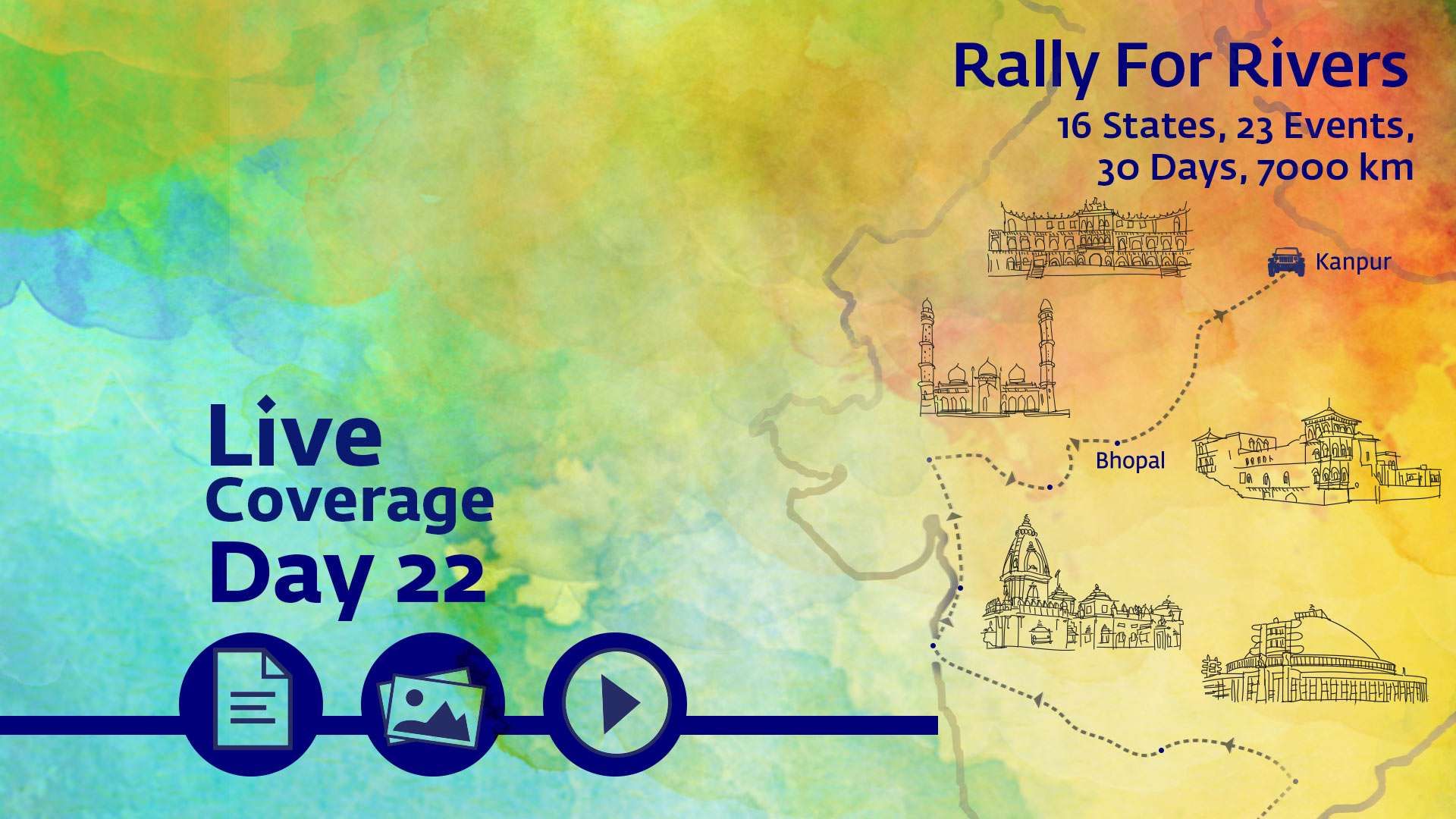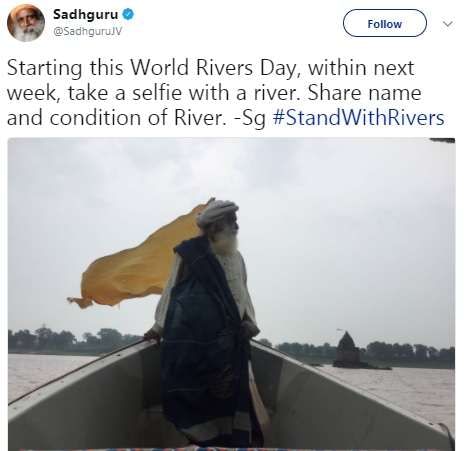 The rally left Bhopal, the city of lakes, early morning, at the end of a restful night. After yesterday's gear-shifting event, the rally was left with great anticipation for what was in store ahead. As one volunteer in the rally said, "It feels like people have been waiting for this. Wherever we go, we meet open doors."
Even on the way out of Madhya Pradesh, the "chief proponent", Honorable Chief Minister Shivraj Singh Chouhan drove with Sadhguru up to Vidisha. Seeing that is was "World Rivers Day", it was only fitting that the Rally would make a stop at a riverbank. In Vidisha, a gathering had been organized by the enthusiastic Vidisha volunteers, on the Betwa riverbank. The inside story here is, this stop was apparently never planned, but the Vidisha volunteers managed to charm Sadhguru into attending the event. After a "band baaja" (drums and trumpets) welcome for Sadhguru, he was submerged in so many flowers that he even jokingly remarked that he felt like a new bride. He spoke to them for a while, then made his way out of Vidisha, but not before taking a selfie with the Betwa river as part of the #StandWithRivers social media campaign that was started to commemorate World Rivers Day.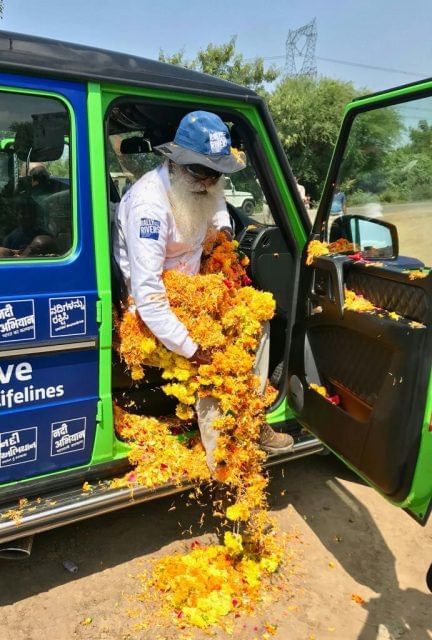 The stop for lunch was in Lalitpur, where the volunteers engaged in a quick game of frisbee after lunch. As they were playing, Sadhguru entered the premises. Seeing them play, he joined in, to everyone's utter delight. There was a quick stop at Jhansi, then straight to PSIT, Kanpur, for a delicious dinner at the college mess and a comfortable night halt.
The rally now is in Kanpur and this morning will bring another rally event organized at PSIT, a renowned private Engineering college in Uttar Pradesh.
Photo Gallery
Get weekly updates on the latest blogs via newsletters right in your mailbox.