Diwali 2022 – The Festival of Lights
Diwali is the festival of lights, celebrated across India in unique and colorful ways. Find out all about the history, traditions and significance of Diwali in this blogpost.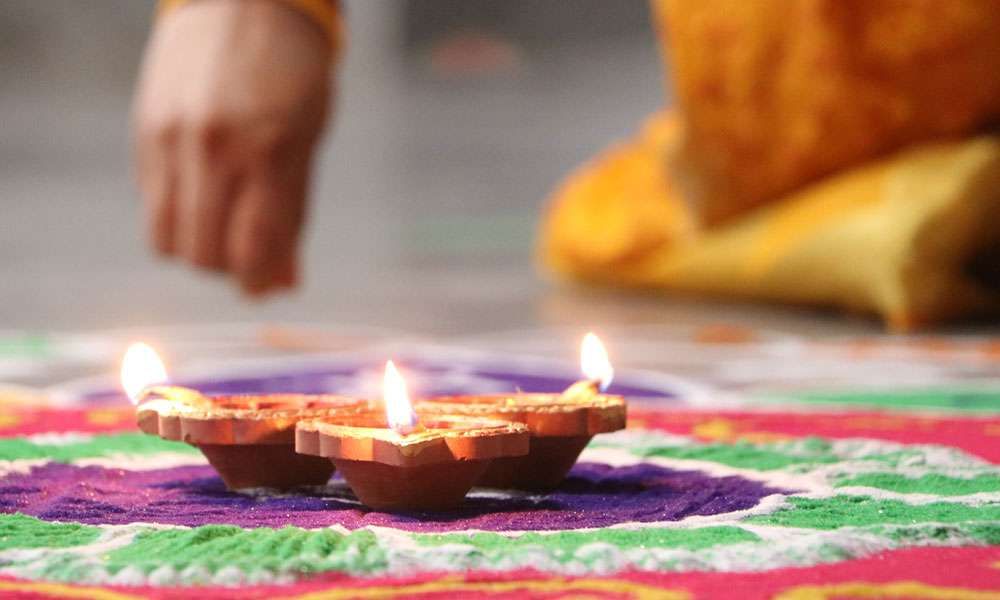 When is Diwali in 2022?
In 2022, Diwali falls on October 24th which is a new moon day or Amavasya. Because the festival of Diwali is celebrated according to the lunar calendar, the dates are different each year. Find out all about the history, traditions and significance of Diwali in this blogpost.
What is Diwali and why is Diwali Called the Festival of Lights?
Diwali or Deepavali is a grand festival that is an integral part of the India's vast cultural milieu. As with all Indian festivals, Diwali also has a spiritual significance. Known as the "festival of lights", it is common to celebrate Diwali by lighting lamps and bursting crackers. There are many stories around Diwali in the popular culture but many may not be aware of the Yogic significance of this night and how it can also become a potent possibility for the spiritual aspirant.
Discover more aspects of Diwali from Sadhguru as he explains the deeper science behind the festival of lights.
Why is Diwali Celebrated?
Indian festivals are consciously designed as an ingenious way of cultivating a spirit of togetherness and celebration in the larger society. Many traditions that are followed on this auspicious day have a deep-rooted spiritual significance. Find out from Sadhguru how the exuberant festival of lights enables one to approach the most profound aspects of life joyfully and as a celebration.
How is Diwali Celebrated in India?
In a true testament to unity in diversity, Diwali is celebrated quite differently across India. One thing that remains common is that every village, town and city is lit up with thousands of lamps everywhere. This lighting of lamps symbolizes the victory of light over darkness.
Diwali always starts with a thorough cleaning and decoration of the home. This is also a time to make traditional rangolis. People visit each other, dress up resplendently, exchange gifts, conduct rituals and poojas and come together to enjoy feasts and burst firecrackers.
Get weekly updates on the latest blogs via newsletters right in your mailbox.
In northern India, Diwali is seen as a celebration of Lord Rama's return to Ayodhya after fourteen years in the forest. On this moonless night, people are said to have welcomed him home by lighting thousands of lamps in his honor.
In western parts of India, Diwali is considered the beginning of a new year and the central theme is worshipping Lakshmi, the goddess of wealth and prosperity.
In eastern parts of the country, the day of Diwali is devoted to Kali and is celebrated as Kali Puja.
In southern India, Diwali is celebrated because on this day, Krishna slew the demon Narakasura. As most stories in the Yogic lore, this is also a dialectical way to communicate a significant aspect of the spiritual process to the masses through a culturally relevant expression. The word "Naraka" literally means "hell." Sadhguru explains that Narakasura was not his original name, but a title he earned by creating a lot of unpleasantness within and around himself. Krishna's slaying of this hellish being symbolizes the innate ability in every human being to overcome negativity and rise to new possibilities.
Diwali Narakasura Story
Sadhguru explains the legend behind Naraka Chaturdashi, when Krishna slew the demon Naraka, and explains how it is still relevant to us today.
A Diwali Special Song
Light up your Diwali with this special song by Sounds of Isha, released on the occasion of Diwali. Caught between yesterday and tomorrow, this song conveys how instead of merely thinking about life, we should be living life.
Click Here to listen to 'Kal Kal'.
Diwali Recipes
Here are a few delectable recipes to add a traditional flavor to your Diwali: