An open letter to Thiru.P.T.R. Palanivel Thiagarajan from Isha Volunteers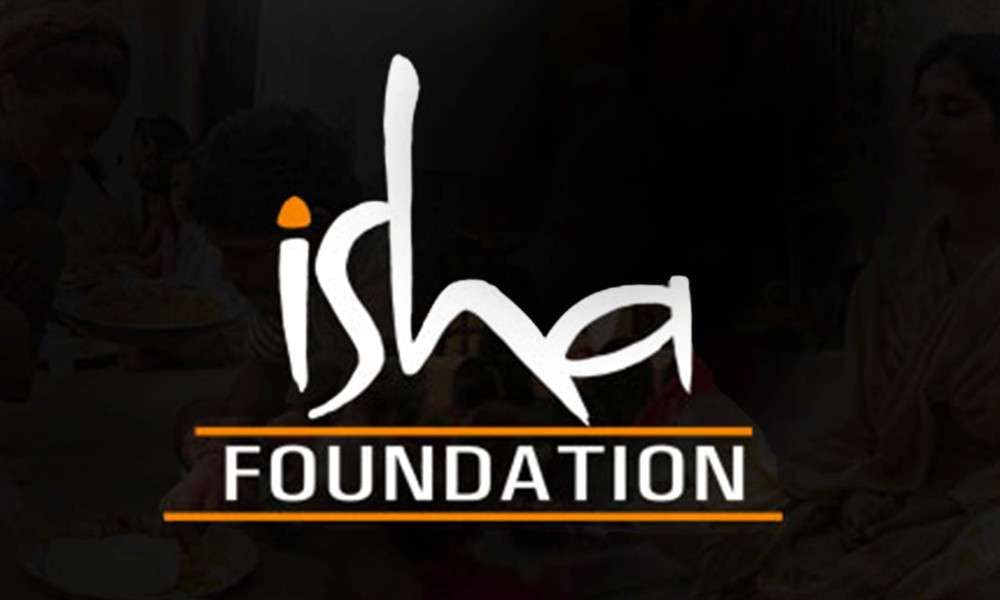 Vannakkam Shri. P.T.R. Palanivel Thiagarajan,
For nearly 30 years, thousands of volunteers of Isha Foundation have been working in Tamil Nadu under the guidance of Sadhguru to bring physical, mental and spiritual wellbeing to Tamil people. These efforts have touched the lives of millions of people, through efforts in Yoga Programs, Social Outreach and Ecological projects. The activities of Isha Foundation have always received great support from strong partners including the Government of Tamil Nadu.
Sadhguru has initiated several social development programmes for rural communities in health, education, holistic development and farmer welfare reaching over 7500 villages of Tamil Nadu and impacting at least 11 million lives. Our Education initiative, Isha Vidhya, brings high quality, low-cost and scholarship-based education to nearly 9000 students in 9 districts. Sadhguru launched the state's largest grassroots greening movement not only contributing over 38 million trees to increase Tamil Nadu's green cover but enlisting more than 2 million citizens in achieving this feat. Sadhguru is also the architect of the largest ecological movement on the planet – Rally for Rivers – which is supported by 162 million people and was instrumental in the framing of India's first national river revitalization policy by the Central government.
With over two decades on ground facilitating over 70,000 farmers in Tamil Nadu into tree-based agriculture, and documenting significant ecological and economic success, the Cauvery Calling movement was designed to replicate this farming model across the Cauvery river basin covering Tamil Nadu and Karnataka. As a part 2.42 billion trees are to be planted in the Cauvery basin, benefitting not only the ecology but also more than 5 million farmers and aims to increase farmer income by 3 to 8 times through an economically profitable and ecologically sustainable model of agriculture. In 2020, under the Cauvery Calling project, farmers in the two states planted 11 million saplings in their farmlands.
Get weekly updates on the latest blogs via newsletters right in your mailbox.
Sadhguru's community revitalization programmes for rural Tamil Nadu include the largest rural sporting festival that sees participation from more than 7000 villages and more than 40,000 rural sports enthusiasts. Our rural healthcare initiative has since its launch treated 5.2 million patients in the villages of Tamil Nadu through our Mobile Health Services and our Rural Clinics.
The programmes for spiritual wellbeing designed by Sadhguru are offered free of charge in rural communities. This includes our program for inmates of Tamil Nadu state and central prisons.
In an ongoing effort to raise the quality of business leadership in the country and around the world, Sadhguru has established high-caliber residential Corporate Leadership programmes such as Insight - DNA of success, that are offered through the Isha Leadership Academy.
In times of natural and man-made disasters, Isha has been in the forefront in delivering relief to affected communities. Over the last year and continuing into this year, Isha COVID Action has serviced the villages surrounding the Isha Yoga Center. 200,000 people have been positively impacted by our offerings of a daily serving of a meal and an immunity-enhancing drink in addition to educational and awareness building activities. Nearly 67,000 frontline workers have benefited from our distribution of free protective gear. Sadhguru has also offered the premises of all Isha Vidhya schools to the government as COVID care centers.
All of this work has been done with the support of the People and the Government of Tamil Nadu. It has been undertaken with the sole objective of bringing health and wellbeing to all.
Internationally, Sadhguru is one of the most sought-after and recognized leaders. Sadhguru's guidance has established Isha as an internationally recognized humanitarian service organization that has been accredited by UN bodies including the United Nations Convention to Combat Desertification (UNCCD) and the United Nations Environment Programme (UNEP). An affiliate of the Harvard Medical School has established the Sadhguru Center for a Conscious Planet with the objective of providing holistic health and wellbeing. From the World Economic Forum to the United Nations HQ, Sadhguru's words of wisdom and compassion have been respectfully acknowledged by world leaders and ordinary citizens alike.
Sadhguru was conferred the Padma Vibhushan, the highest annual civilian award for distinguished service in our country. Sadhguru's and Isha Foundation's efforts have been recognized in ecology through Indira Gandhi Pariyavaran Puraskar, and in rural sports through Khel Protsahan Puraskar. He is a spiritual leader of international repute, sought after globally not just for his spiritual message but for his profound insight on all matters pertaining to ecology, healthcare, education, enterprise, rural development and much more.
We are therefore appalled that a man of his stature has been subject to the Minister's un-parliamentary and uncalled for personal attack in a recent media interview, calling him a "publicity hound", "charlatan" and a "commercial operator". It is deeply unfortunate that a person holding high public office should resort to name-calling of a highly respected public figure. This unseemly attack trivializes the efforts and dedication of millions of Isha volunteers worldwide who are working tirelessly in service of humanity.
In true democratic spirit, Sadhguru and Isha Foundation have worked with various elected governments from across the political spectrum, and will continue to do so for the welfare of the people of Tamil Nadu. Cooperation and support have been the nature of our relationship with every government. We regret the deterioration of this culture and the poor standard of public discourse. This is certainly unbecoming of an elected representative and an Hon'ble member of the State's Cabinet.
Regards,
Isha Volunteers