Isha INSIGHT 2019 Day 4: The Future is Here
Day 4 of Isha INSIGHT 2019 was all about new starts. After an exuberant playground tryst and surprise session with IHS students, the participants sat down to crystalize their new found insights and prepare themselves to scale up and soar high.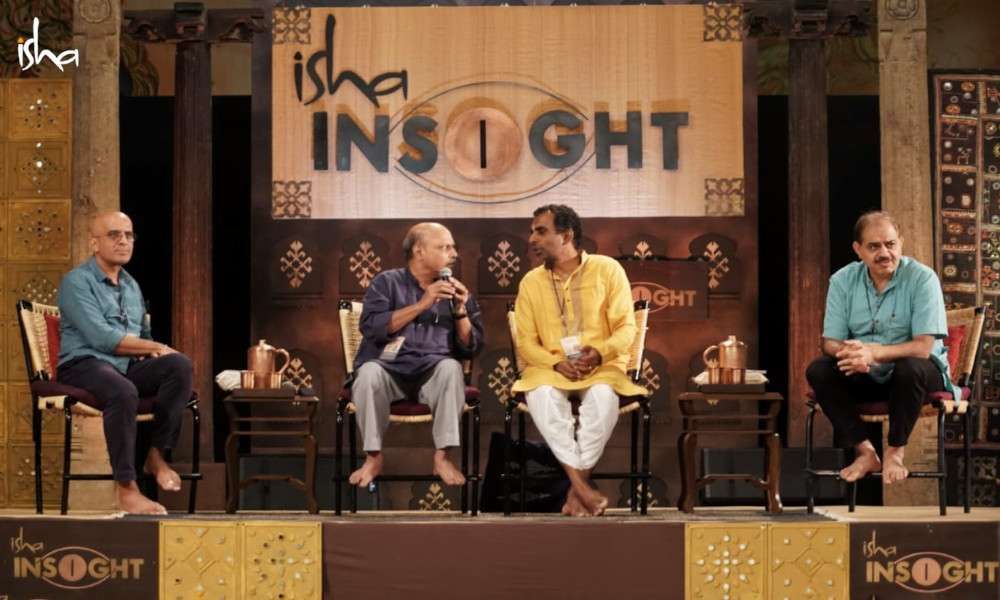 219 corporate leaders from 17 states and 12 countries come together to learn how to scale up their business as well as themselves, all set to a theme inspired by the entrepreneurial spirit of vibrant Gujarat.
Day 1 || Day 2 || Day 3|| Day 4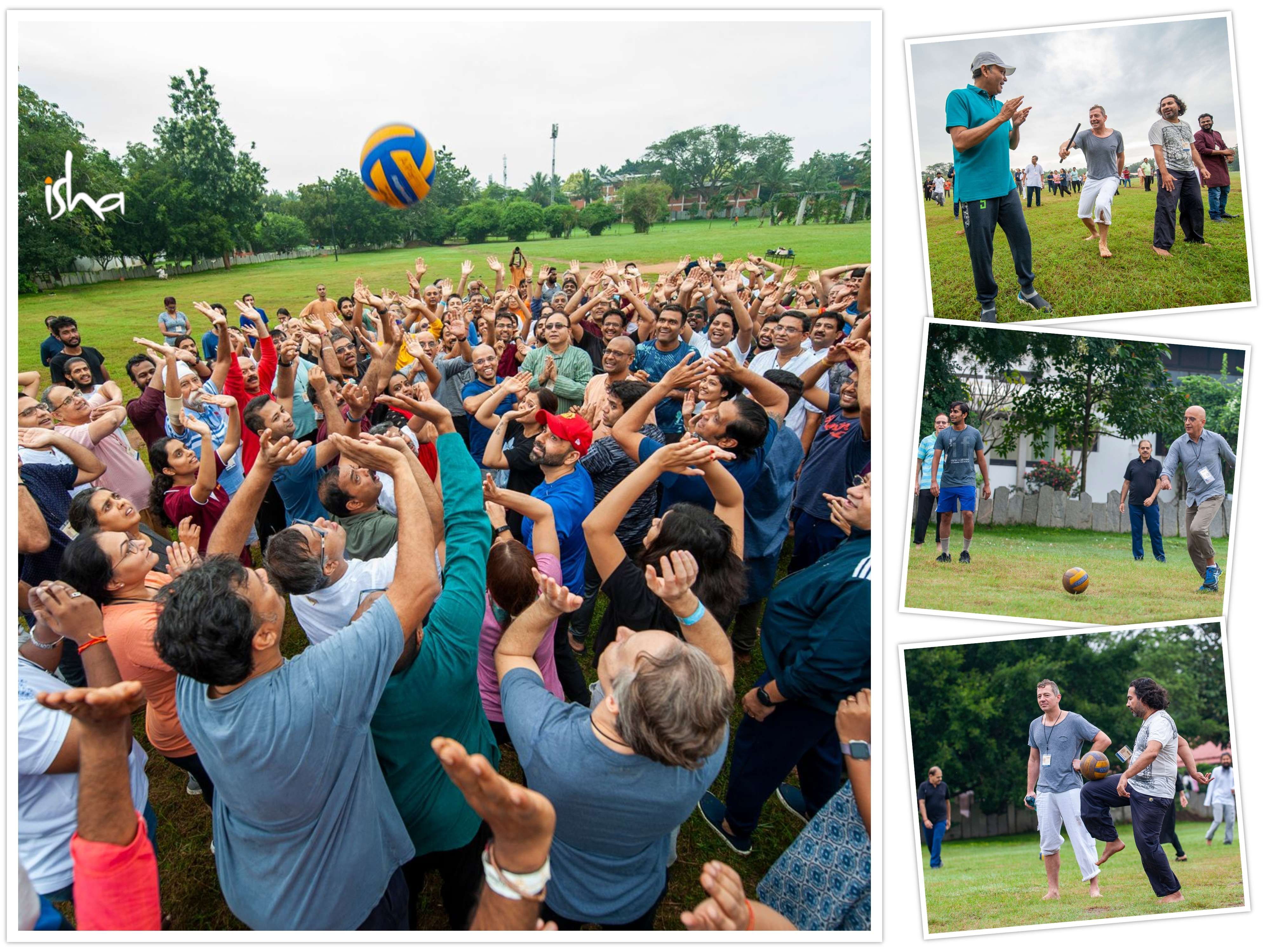 You know what they say about all work and no play. On Day 4, the participants hit Nalanda grounds and relive their childhood. For many, it's the first time in two to three decades that they're tossing or kicking a ball. For one hour, they forget INSIGHT, their mega ventures, their grave responsibilities, their mundane challenges and they simply live it up. There are mountains in the backdrop, Nalanda is fresh after an overnight wash from Nature and the child in them is impatient to burst out – and that's exactly what they do. The high-voltage morning games session works up a good appetite. It's Day 4 and they can find their way to Spanda Hall with their eyes closed (and hearts full).
The Future is Here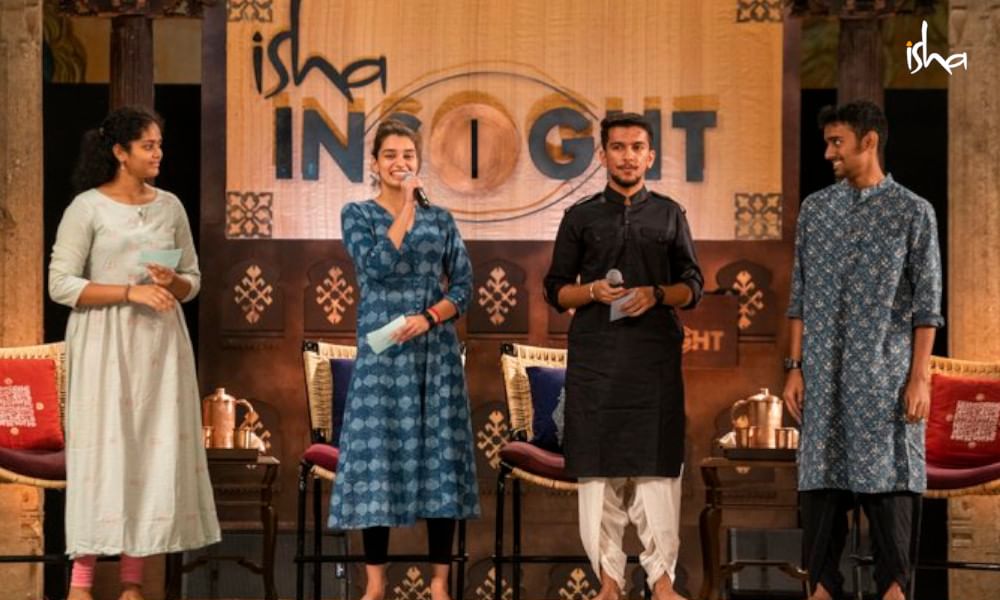 The previous evening, Isha Home School (IHS) welcomed them to its portals, the students playing impeccable hosts. The IHS music band belted it out like regular pros and the participants would have happily danced the night away.
Get weekly updates on the latest blogs via newsletters right in your mailbox.
Today, IHS students file in for a surprise session at INSIGHT. The Future is here and it wants to have a word with the Present. They talk about the ways of the young which may be somewhat alien to their parents' generation but are shaped by the times they live in and its influence on them. Their perspective on technology, instant gratification and finding their own paths is remarkably mature. They take questions from the audience and speak reassuringly about respect, hard work and discipline. Their message? "We may be young and exuberant but we're also clear-headed and sensitive."
When you have musicians in the room, why not make some music? So the IHS music band tunes up again for an encore of last night's performance.
"Why don't you earn for yourself before you ask for what you want?," GenX asked GenZ. "You spoilt us, you gave us what we want, then why this question?" quipped a GenZ student from @IshaHomeSchool. #IshaINSIGHT 2019 pic.twitter.com/uMfw2LFFBe

— Isha Leadership Academy (@IshaLeadership) November 30, 2019
Bringing It All Together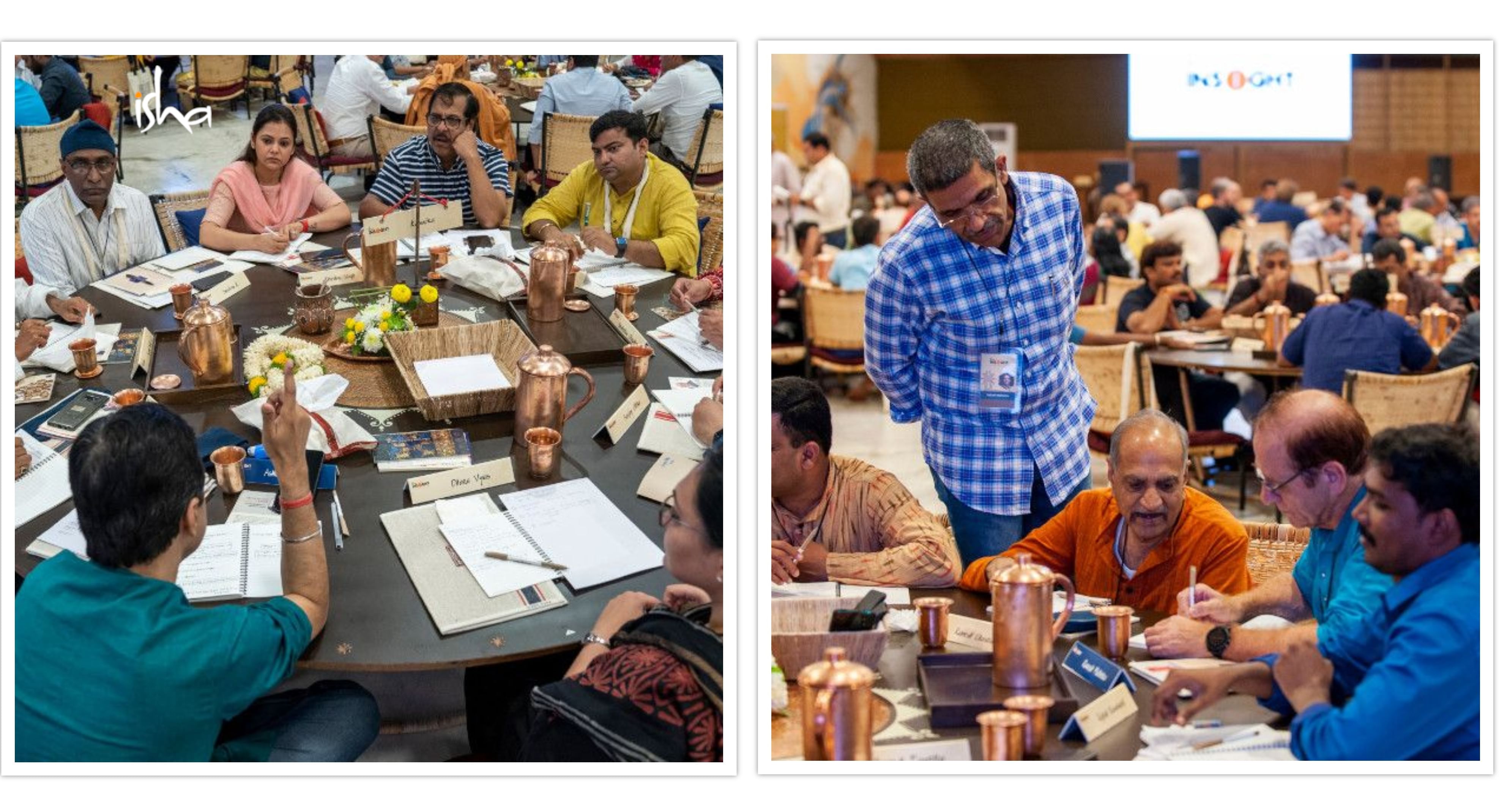 There have been three days of insights, sharing, learning but that's still all talk. How do you convert it into an actionable plan? The last session is for participants to build a step-by-step roadmap using insights from the last three days, to address personal and professional challenges that brought them here. They carefully pick up all the pieces of the last few days and fit them together. Yes, they can see not only what they have to do but how to do it too.
And Just Like That, It's Over
But they all know that what they're taking away has the potential of becoming the beginning of something new. We ask Anand Kumar Bajaj, Founder CEO of Nearby Technologies and one of the speakers at INSIGHT 2019, to describe in a word his experience of the last four days. Without missing a beat, he quips, "No words." He sums it up perfectly on behalf of all the participants. They share how this program has been different from others, why they'll definitely be back, how they want to involve themselves with Isha but when we ask them to sum it up in a word, without exception, for all of them, this is where the eloquence dries up. What's the word? They simply cannot find a word.
How do you describe an experience that has put you in touch with yourself in ways that you couldn't have imagined possible? What can you say, when you realise that all that these four days have done is to unlock what has always been present within you? No one has given you the answers, no one has told you what to do, no has said why, how – all that INSIGHT has done is to pin your attention on what needs attention, and then help you unlock the answers that you've buried deep inside.
All that INSIGHT has done is to help you find the key that you threw away after you locked the door.
Desire is always personal whereas Vision is all-inclusive. Desire leads to incremental changes & improvements whereas Vision can transform the whole situation. It's time businesses move from individualistic desires to an all-inclusive Vision. -Sg #IshaINSIGHT @IshaLeadership pic.twitter.com/GeeniP0OLc

— Sadhguru (@SadhguruJV) November 30, 2019
Editor's Note: For regular updates about the on-going Isha INSIGHT 2019, visit Isha Leadership Academy's Twitter page.