Live Coverage Day 23 – Rally For Rivers, Kanpur
What we thought was going to be a small and simple affair turned out to be a massive event with a 1500 student turn-out at the Pranveer Singh Institute of Technology (PSIT), in Kanpur. The volunteers went a few hours before Sadhguru's arrival (as we usually do) but the student volunteers at the college were there much before us and were buzzing about in preparation of "Guruji's" arrival.
We spoke to Dr. Surinder Kaur, who runs the Eco Club in PSIT Kanpur, the chief coordinator of the Rally for Rivers campaigning activities, as well as for the event. She said that when her MD approached her with this project, she had no clue who Sadhguru was, but after two months of hard work for the rally, she was only too grateful to him for the chance to participate in her small way in this mammoth movement. Even the MD, Ms. Shefali Raj, was simply exuberant and said that their soil had been blessed by his presence.
All the 5000 college students and the faculty members had given missed calls. In addition, the college clubs had done regular rallies over the last one month in different malls and public spaces to get missed calls.
Sadhguru addressed the first year students, college faculty and the invited guests that attended the event. All the students could not be present in the auditorium due to space constraints, but a live webstream on the college website was available for all to tune in to. Sadhguru then took some questions about the Rally that came from students and faculty members. When Sadhguru exited the stage, some of the students and staff members ran after him, excitedly expressing how happy they were to have him. Overall a whirlwind of a response to a whirlwind event!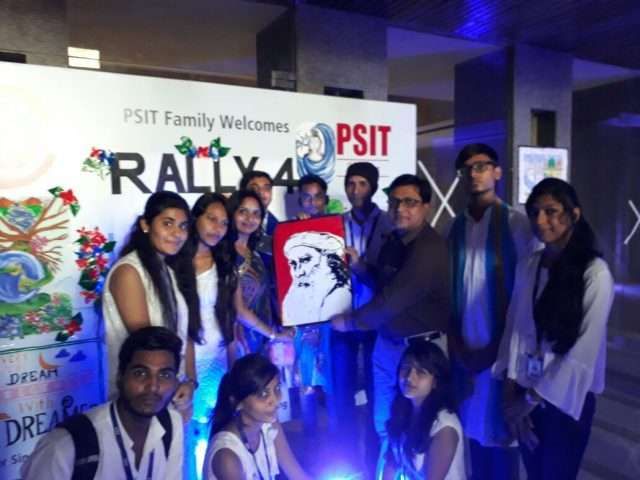 Get weekly updates on the latest blogs via newsletters right in your mailbox.