Did the Adiyogi statue destroy the forest?
Isha Foundation has faced baseless allegations regarding the 112 ft Adiyogi statue that was inaugurated by PM Narendra Modi in 2017 at Isha Yoga Center. Discover the truth about the Adiyogi statue controversy.
No Land Encroachment, Intrusion into Elephant Corridor by Isha Yoga Centre: TN Govt's Reply on RTI.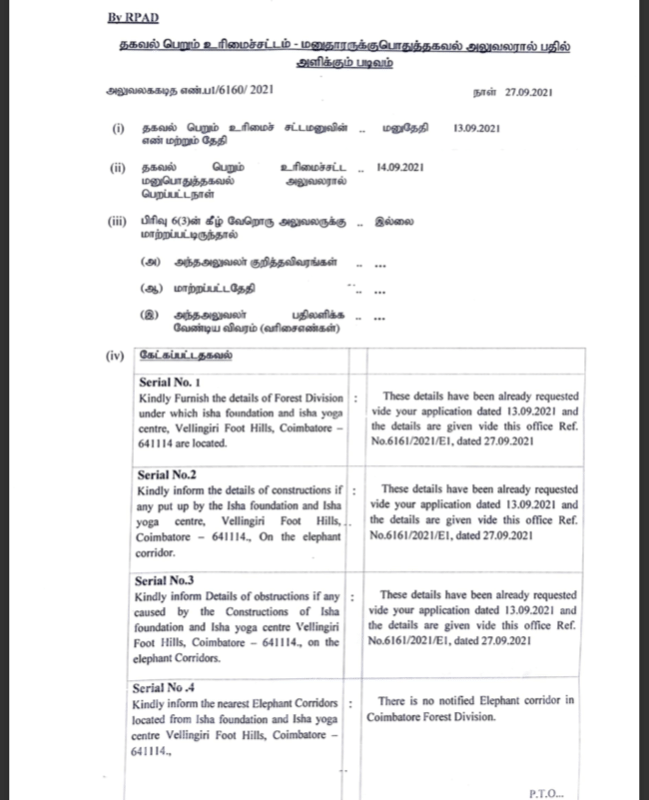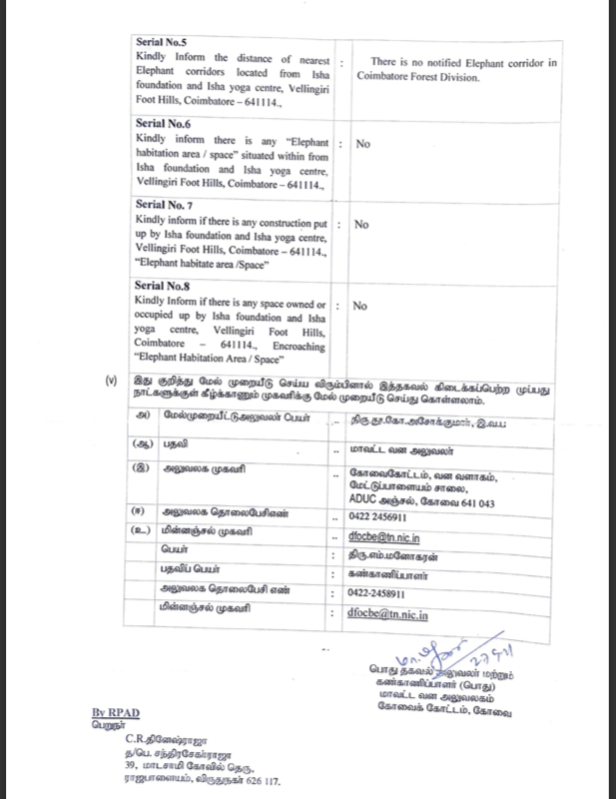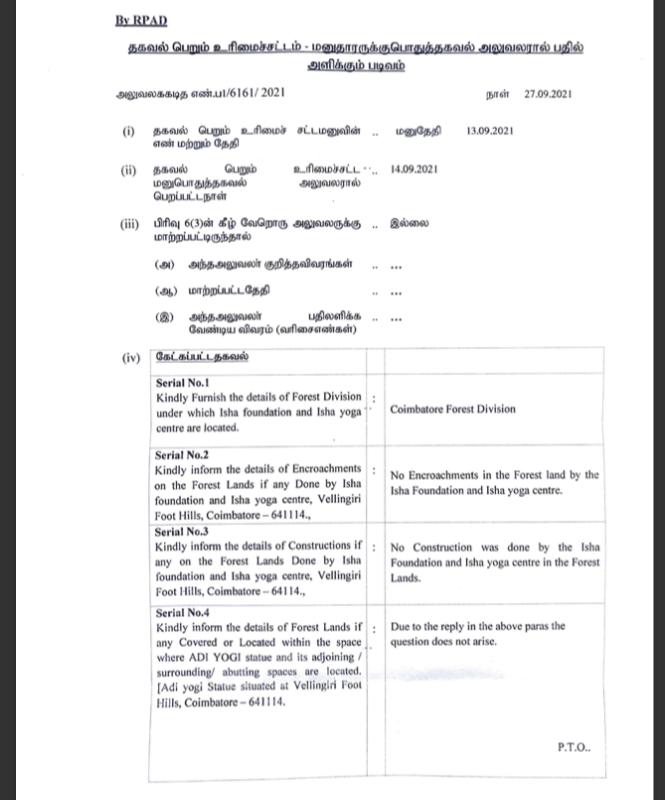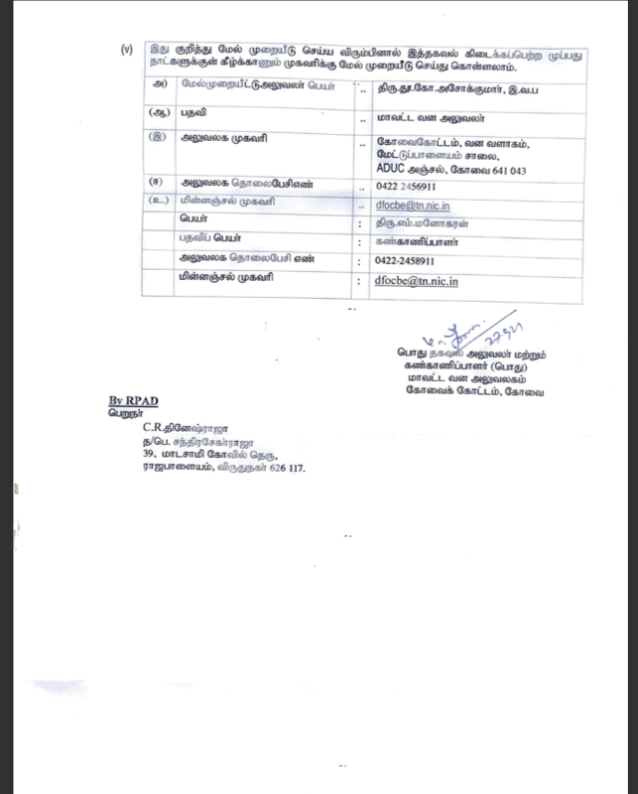 Even as the Adiyogi statue was nearing completion and Isha Foundation had announced that it would be unveiled by the Prime Minister on the occasion of Mahashivaratri 2017, vested-interest groups started putting together their dossiers of allegations and accusations. This slander has since been providing sustained fodder to the rumor mill. Trial by media, funded protests, frivolous law suits, calumnious WhatsApp forwards – every trick in the book has been employed to discredit the Adiyogi statue.
For those who are looking for the truth about these accusations, we are presenting the actual facts here: 
Accusation 1 – Isha has razed forests to install Adiyogi
The Truth: As the land that was purchased for installing Adiyogi was privately-owned patta land for several generations, there is no question of any forest land being involved. The Revenue Divisional Officer and the Superintendent of Police, Coimbatore, called for reports on the land and scrutinized them. The District Forest Officer and the District Collector have also issued a NOCs for the installation of the Adiyogi statue.
Did Isha destroy forests? Proof from Google Earth
From Google Earth images it can clearly be discerned that the site of the Adiyogi is not forest land. This is evident because all surrounding areas are private holdings. Further, even as far back as 2006 (satellite images are only available from this year onwards) these lands were not forests as can be seen. These areas have been private fenced off patta lands for decades.
Here are a few images from 2006 onwards:
Google Earth Image 2006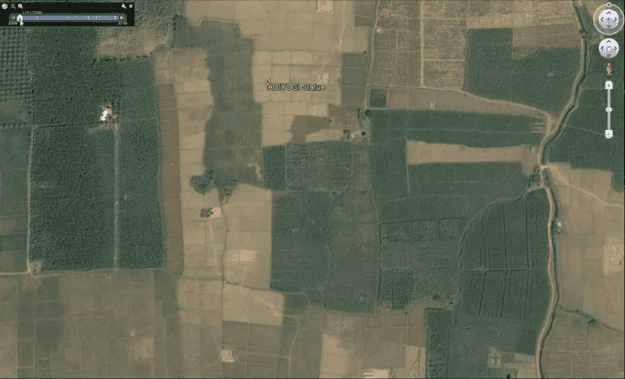 Google Earth Image 2012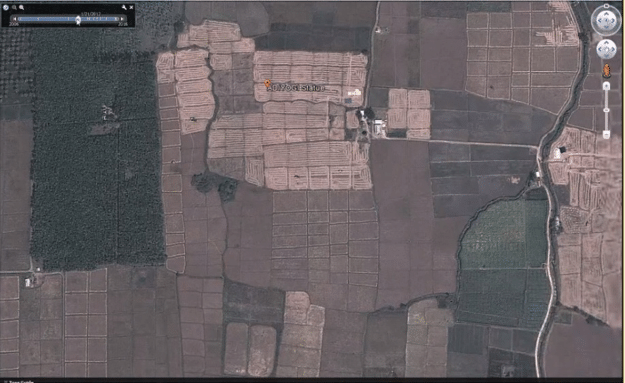 Google Earth Image 2016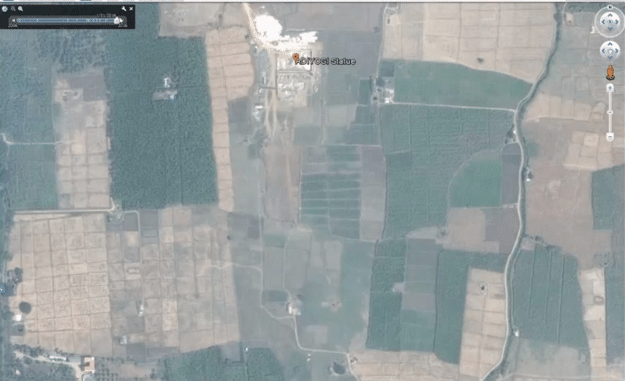 Accusation 2 – Adiyogi was an illegal construction
The Truth: Adiyogi is not a building but a 112-ft statue made of steel. As such, it has been installed with requisite permissions from the District Collector, Coimbatore, the District Forest Officer, Coimbatore, and also from BSNL authorities. Refer to the table below.
| | | | |
| --- | --- | --- | --- |
| S. No. | Date | Authority | Ref No. |
| 1 | 29-09-2016 | District Collector | Na.Ka.6901/2016/E2 |
| 2 | 15-11-2016 | DFO (Forest Department) | Na.Ka.V1/5589/2016 |
| 3 | 13-10-2016 | BSNL | CB/PLG/AGM NWP-I/ GENL CORR/2016-17/1 DT @ CB-43 THE 13/06/2016 |
Does the Adiyogi statue have required permissions from the Government?
A structural stability certificate from a government certified engineer has also been obtained for the 112-ft Adiyogi statue.
Permission letter from the District Collector for the Adiyogi statue