Money grows on trees!
Money grows on trees! Or that's what some recent studies say, after they actually put a monetary value to the services provided by a living tree.
Is a tree worth more to us dead or alive? A study conducted by the Ministry of Environment and Forests, India, concluded that a 50-year-old tree is worth about 50,000 rupees ($900) if cut for its timber. But if left standing, it provides ecological services worth 23 lakh rupees ($40,000).
Here's a break up of these services:

Oxygen provided over 50 years = 350,000 rupees ($6300)
Water recycling "services" = 450,000 rupees ($8100)
Soil conserved = 375,000 rupees ($6750)
Pollution-control services rendered = 750,000 rupees ($12,500)
Shelter provided to birds and animals = 375,000 rupees ($6750)
To summarize, dead tree = 50,000 rupees ($900), living tree = 23 lakh rupees ($40,000).
Bio-hotspots
Get weekly updates on the latest blogs via newsletters right in your mailbox.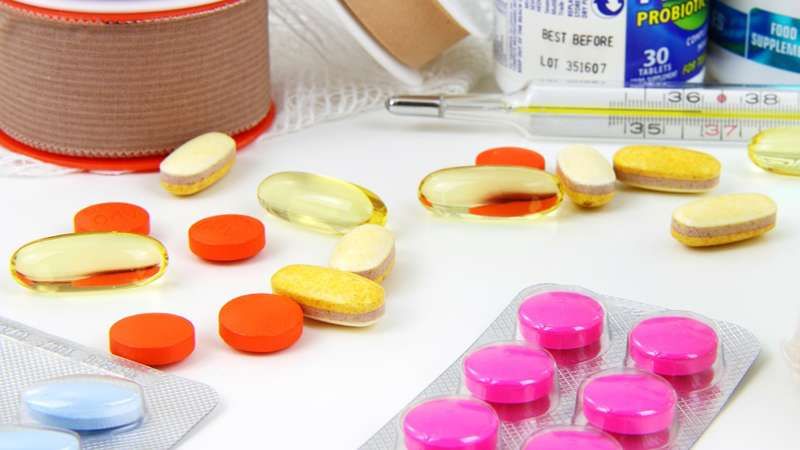 Besides these ecological benefits, studies have shown that in most tropical forests, more income can be earned from the sale of non-timber forest products than from cutting trees for timber. Moreover, tropical forests are hotspots of biotic activity, and show great potential for innovative biotechnology. Certain spots of the Western Ghats have an estimated value of hundreds of dollars per hectare, for the pharmaceutical industry alone. For example, the high altitude hill forests in the Western Ghats, known as the Sholas, are home to rare species of penicillia and other fungi.
The Sholas are unique forest ecosystems, which due to their isolation, altitude and evergreen character, are home to a large number of plant and animal species found nowhere else on Earth. Pollen analysis from bogs in the Nilgiris suggests that these forests existed 35,000 years ago, long before human impact was felt. These forests are a rarely acknowledged yet extremely important part of human communities in South India. The Sholas retain most of the rainwater, and release it slowly during the year through rivers, serving the needs of large populations in South India. This is especially significant in view of the water feuds between many South Indian states.
Disappearing trees
Despite their huge ecological and economic significance, these forests have not been historically protected because the short, stunted trees have little or no timber value. Only a remnant of this vast ecosystem now remains, after decades of large-scale felling to make way for tea gardens and monoculture timber plantations.
When you hear the word "endangered", the mind tends to go to animals. 10820 faunal species are listed as threatened at the present time. However, it is also important to remember that the threat of extinction hangs over plants as well: 9390 floral species are also listed as endangered. In India alone, 60 tree species have been listed as "critically endangered" and 141 species are "endangered".
Agroforestry
What is the way out? Hopefully, government policy will begin to consider the economic significance of a living forest, and the boundless ecological significance of a thriving ecosystem. Perhaps a GDP that includes forest valuation in its balance sheet will prove effective. Secondly, the growing demand for wood must be met through alternate, sustainable means. One of the most promising methods to reduce pressure on forested lands is to grow timber trees in cultivable land.
Known as agroforestry, planting trees in farmlands has multiple benefits. It re-establishes the ecological balance in farm lands, prevents soil erosion and water run-off, provides alternate income options, and mitigates local weather extremes. Of course, due consideration must be given to selecting trees suitable to the climate and area, and the farmers must be educated about the benefits of agroforestry. But where it is implemented properly, agroforestry has shown remarkable results. It is not uncommon to find farmers who have benefited from these schemes, converting their entire farmland into an "agroforest". Such farms are often a multi-level mixture of ecosystems, with tall trees, sinuous creepers, medium-sized shrubs and herbs at ground-level, existing in symbiosis.
There is no dearth of solutions. Hopefully, both people and governments will have the will to act fast to stop the destruction of these precious forests.
Project GreenHands' Trees for Life  project helps farmers plant ecologically and economically beneficial trees in their farmlands. To support tree planting, visit Give Isha.
If you would like to explore this topic further,
please check out our latest e-booklet, "A Tree Can Save The World", in which Sadhguru looks at the role of individuals, businesses, and governments in combating climate change. Please note that Amazon ebooks can be read directly on your web browser, PCs, tablets and smartphones. Click here for details.