Isha INSIGHT Day 3 – How to Make Things Happen!
From breaking down success stories to pondering over critical, nationwide issues, Day 3 of Isha INSIGHT was yet another day jam-packed with novel insights and riveting anecdotes.
Another morning, another refreshing Yoga session! Participants were overjoyed as they exited Adiyogi Alayam after practicing Yoga for an hour. Day 3 of Isha INSIGHT at Spanda Hall began with a nutritious breakfast, followed by business leaders grooving to the ethereal music by Sounds of Isha, further refreshing their minds for a day full of insights. As with the previous day, program host Ashutosh Pandey summarized key learnings from the event-packed Day 2.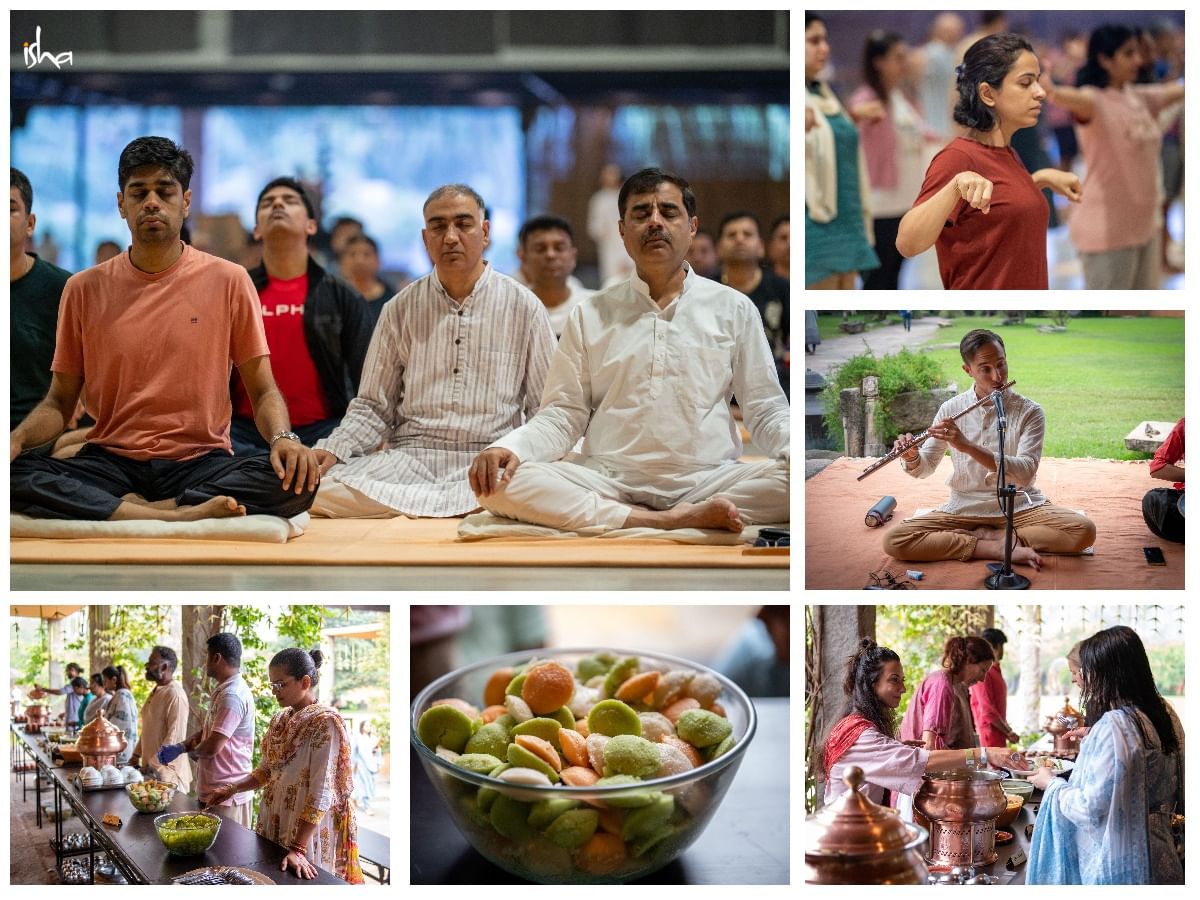 Arvind Melligeri: Becoming a King in Manufacturing
The third day of Isha INSIGHT featured the audacious Arvind Melligeri, an entrepreneur with the conviction that he can take on China in the field of manufacturing, as the key resource leader. Arvind, Chairman & CEO of Aequs, took participants on a gripping entrepreneurial journey, right from setting up his first office under a mango tree with one table and one chair to establishing a multi-crore rupee manufacturing business that specializes in aerospace, toys, and consumer durable products in India, France, and the US. "Try different things, fail fast and learn quickly because, without failures, you will not have successes," said Arvind while throwing light on how to thrive in India's competitive business landscape.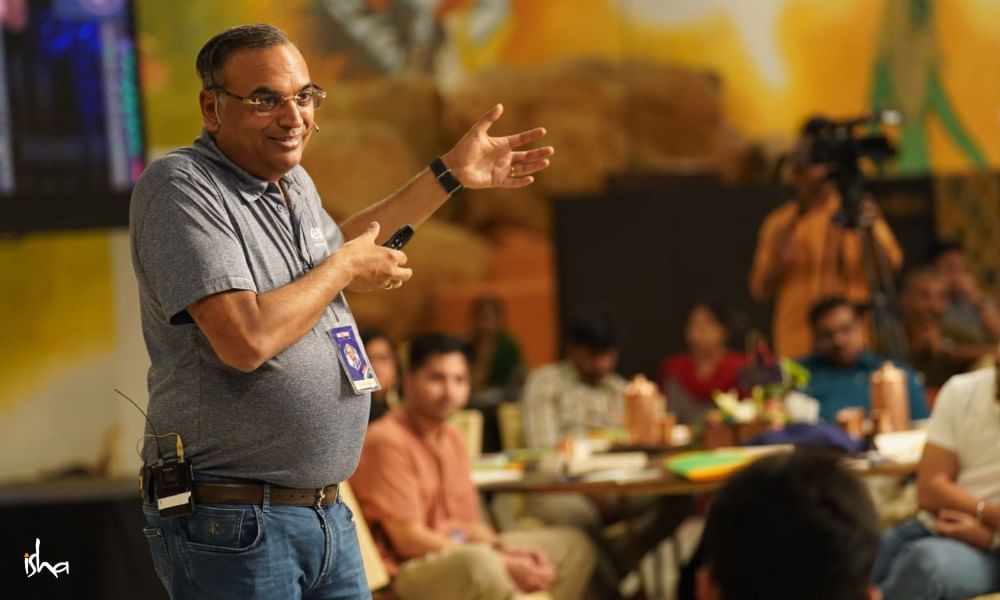 Get weekly updates on the latest blogs via newsletters right in your mailbox.
The Minister of Jal Shakti with Sadhguru
Hon'ble Union Jal Shakti Minister, Shri Gajendra Singh Shekhawat, who is spearheading the most revolutionary project of quenching India's thirst one tap at a time, joined Sadhguru on stage for the second session of the day. The minister expanded on the ambitious goal of the Jal Jeevan Mission, which aims to provide safe and adequate drinking water through individual household tap connections to all households in rural India by 2024. Appreciating the model of implementation of the Jal Shakti Mission, Sadhguru said, "I think the best part of the mission is that it is government-installed but community-managed. This is the way forward for a country like India. Otherwise, with the government doing the service all the time, it will never reach till the last mile."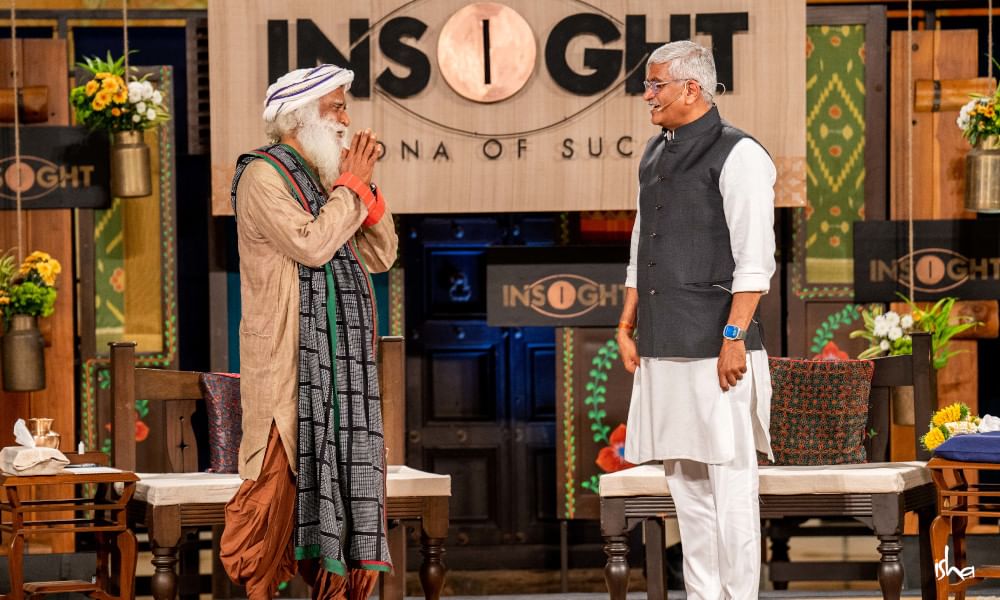 Time for More Insights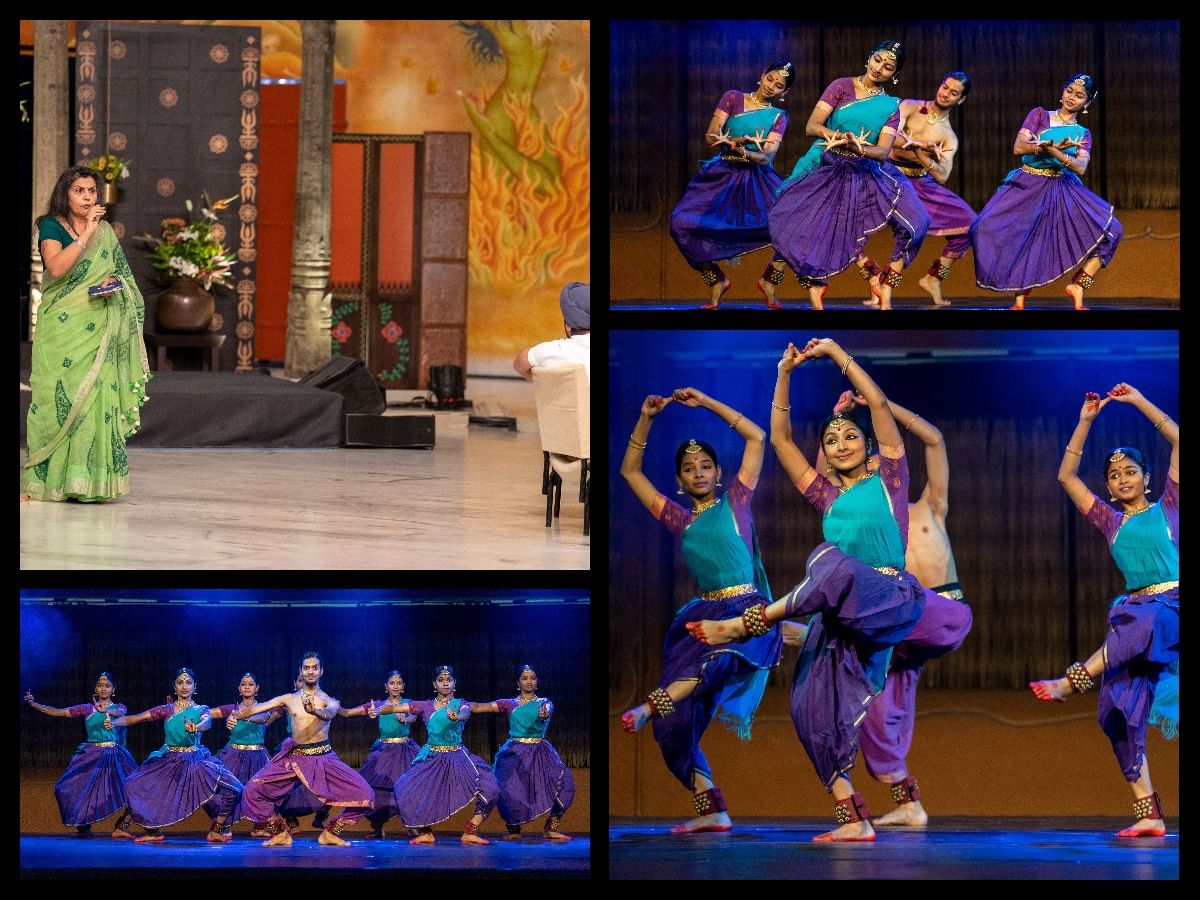 Post-lunch, another surprise performance from the Isha Samskriti students enthralled the participants and revitalized their minds for brainstorming in the next session with the Resource Leaders, which was followed by a thought-stirring workshop on "scaling-up culture" by Shalini Kamath, a CEO & Executive Coach. The workshop enabled participants to reflect deeply on seemingly simple words and concepts to unravel their unexplored dimensions.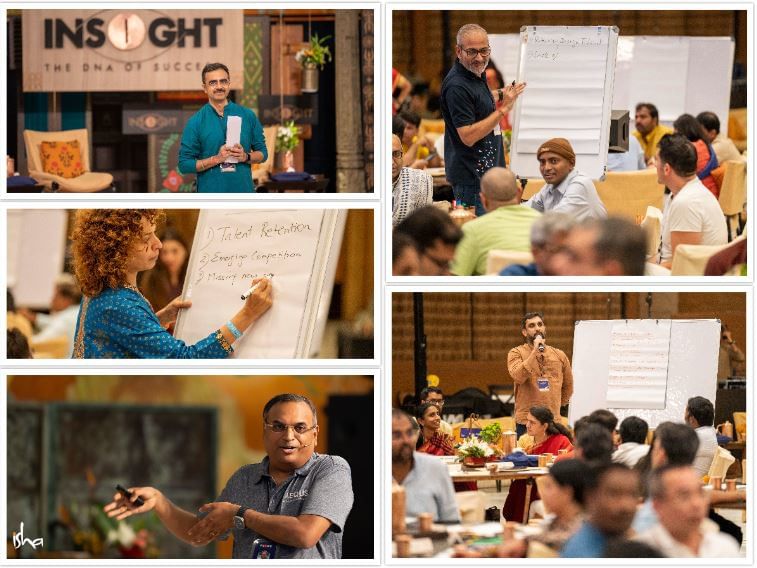 The Save Soil Core Team: How They Made It Happen
What better way to learn about leadership, execution, and other lessons that can be applied to scale up business than directly hearing from the team that created the world's largest people's movement in an exceptionally-short period? As the core team of Save Soil took the stage for a conversation with the program host, the hall was rife with anticipation of an inspiring and insightful session. "It's the example that Sadhguru sets that gives us that commitment to strive unfailingly with a certain sense of purpose, no matter what goal he gives us and how unattainable we think it is," shared Maa Kashyapi. "Leadership never rests, leadership only flows," said Yuri Jain, summing up the learning from the Save Soil campaign.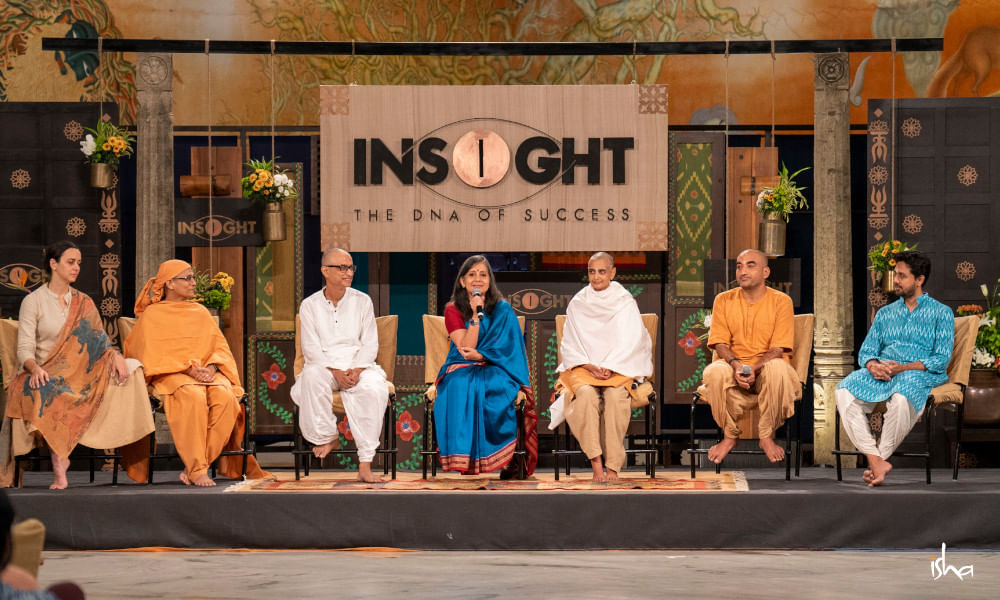 The session concluded with a cheerful Save Soil dance by Isha Home School students among the participants, marking the perfect windup for Day 3 of Isha INSIGHT.
Editor's Note:
Isha INSIGHT is a unique business leadership intensive held at Isha Yoga Center, Coimbatore. The program aims to explore the science of scaling up one's business as well as one's self through four days of intense interactions with highly accomplished business leaders and Sadhguru. The 11th edition of the program is taking place from 24–27 November 2022. To know more:
ishainsight.org
.