Isha Insight 2018 Day Three and Four: The Profoundness of Being a Leader
"Isha Insight is not a leadership program, it's a life changing program," Suman of Bonasai shares after a particularly intense session of dialogue and discussion. From day one to the final day of the program, it is somewhat unbelievable to see the change in leaders as they approach the finish line, full-throttle.
Five Elements Connect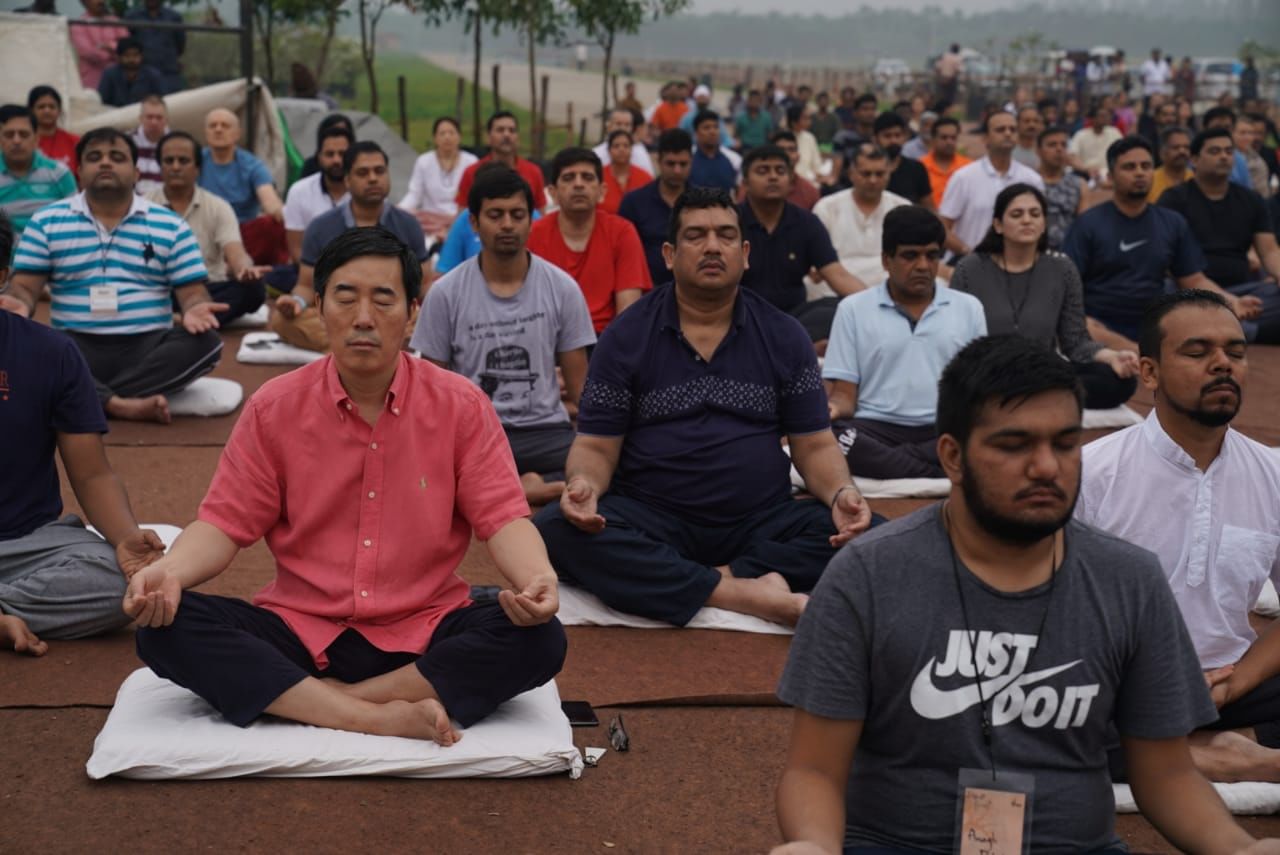 Day Three began with the yoga practices the leaders had learned the previous morning. After loosening up their limbs in a guided session of Upa-Yoga, the leaders were noticeably alert and ready for an exciting discussion with the panel - B.S. Nagesh invited Varda Shine, Pankaj Bansal, Ravi Kirpalani, Shalini Kamath, Rajiv Suri, and Deepak Ghaisas to take the dais and share their core knowledge with eager participants.
Shalini Kamath, CEO and Independent Director of the boards of Borosil Glassworks Ltd. and Graphite India, stole the show when she brought about an the analogy between the five elements of nature with the elements needed to build an organization. "Sky - clear purpose; Earth - organisational structure; Water - systems and processes such as business plans, strategic reviews, hiring, remuneration, and training among others; Fire - passion, inspiration, motivation, and open dialogue; and Air - a positive culture that is aligned throughout the organisation."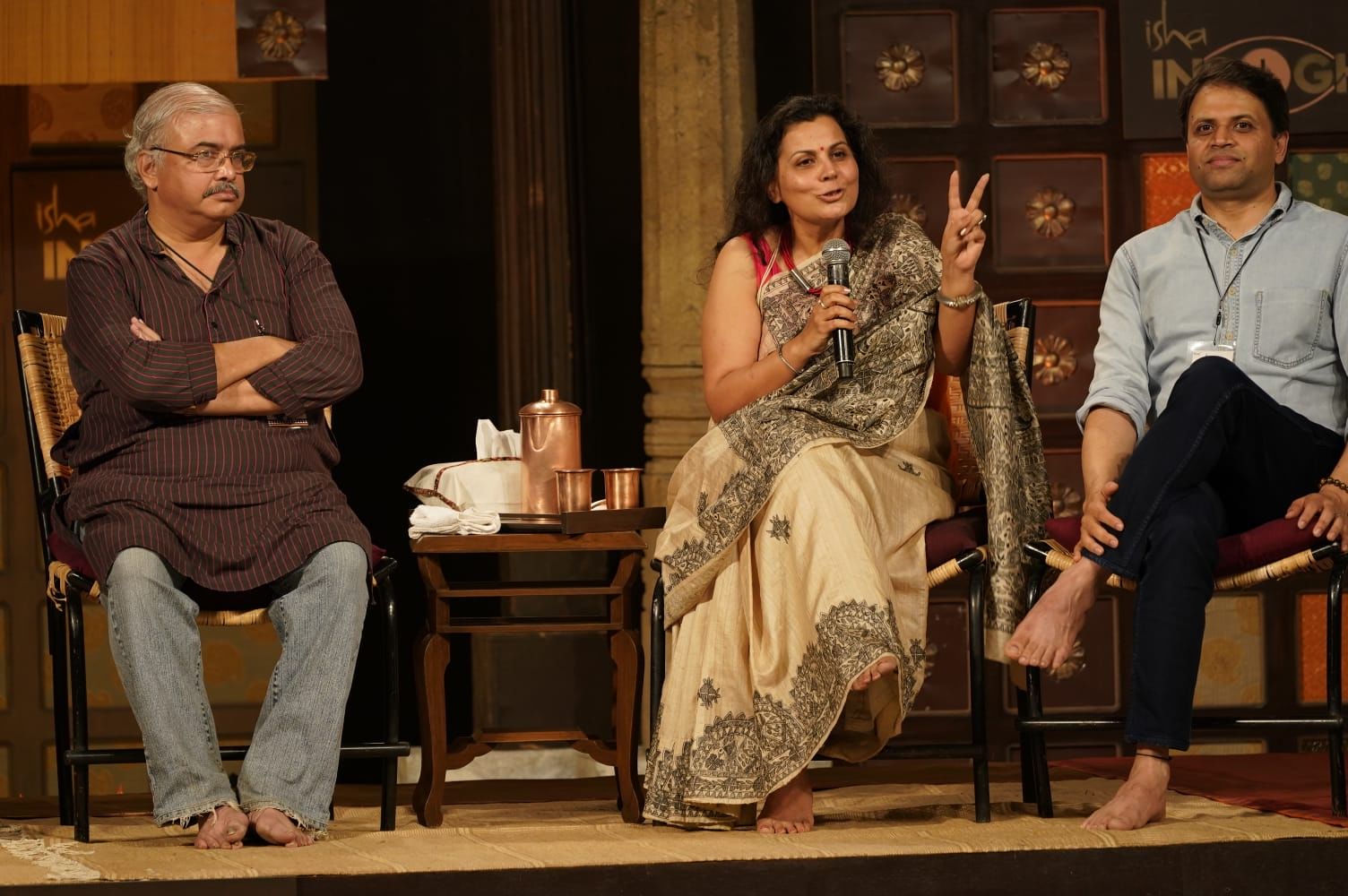 Though each leader gave starkly unique tidbits of advice, one common thread was the shorter planning timeframes. Several of the panel members emphasized operating on a quarterly basis and making changes on a weekly basis as one is going along.
'How' of Isha?
As the day zoomed by, a particularly intriguing session loomed – a case study of one of the most successful ecological movements in India, Rally for Rivers (RFR), a unique environmental initiative designed by Sadhguru to save the country's rivers.
"How many of you would like to take the 'how' of Isha back to your business?" Nagesh asked the eager audience. And to demonstrate this "how" Rally for Rivers videos were shown to help leaders understand how an environmental movement of an unprecedented scale brought 162 million people from all strata of life together, and how it was organized and carried out.
Get weekly updates on the latest blogs via newsletters right in your mailbox.
"What we thought was a video launch of Nadi Stuti, suddenly launched the rally in front of our eyes," Swami Ullasa shared his experience of working on the Rally from its inception in June 2017. "It was their vision; it was their rally. It's really funny, us coming and speaking about this, because those 10,000 people made it happen. The rally was full time on for them after this," added Swami referring to the hundreds volunteers who were trained to sing Nadi Stuti by Sadhguru himself on the day of Guru Pournami. These volunteers are part of the Nadi Stuti video and can be seen holding the RFR placards in the form of India's map.
"Seeing the efficiency and efficacy of organising such a huge movement like RFR by untrained volunteers, puts all the leaders here to shame, and offers us a plethora of learning," shared an overwhelmed participant.
Leveraging Media for Organization Growth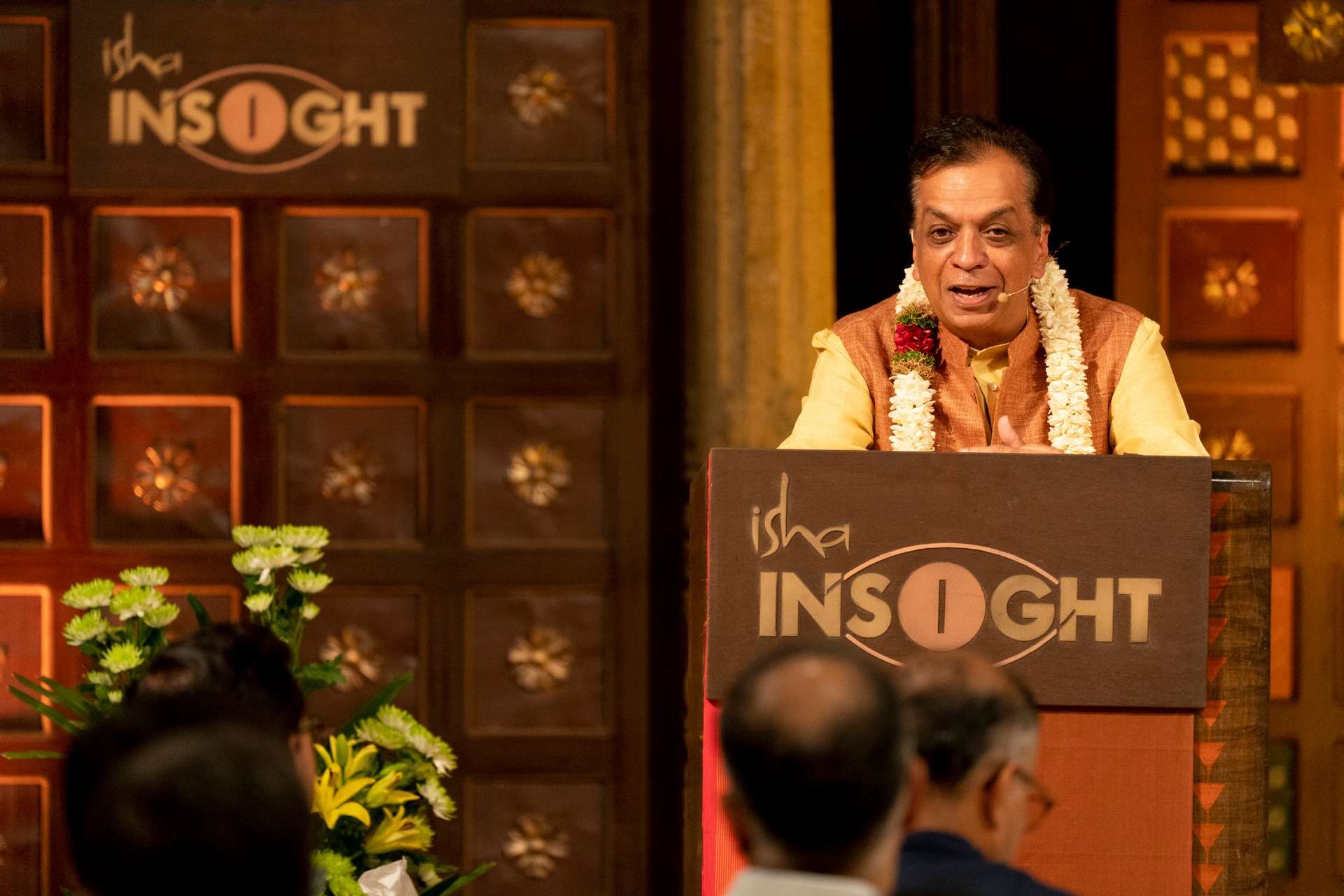 After a delicious lunch, the participants took their seats early to hear Rajiv Verma, former CEO of Hindustan Times and HT Media. Rajiv elucidated on the power of mass media. Along with highlighting the importance of having a socially responsible mass media, Rajiv gave seven tenets on how mass media can be leveraged responsibly to bring about growth in commerce. The action-packed day ended with a panel discussion and group discussions of key takeaways of the day.
A Gala Dinner at Gnana Shala
This night boasted another sumptuous dinner in the style of Chettinad, except this time it was held in a place the leaders hadn't yet been – the lush and aesthetically pleasing campus of Isha Home School! The students of the school had been preparing for weeks to host the final dinner of the program, and they went all out to rev up the ambience! Candle lights lined the walkway to Gnana Shala building, which translates to the "abode of knowledge." Students played a range of songs, from folk tunes to the Beatles to Avicii's 'Wake Me Up'. Sadhguru stood amidst the ring of fire with serene leaders on all sides, tapping his feet gently to the music – and at times, to the joy of all, breaking into dance.
The celebration extended into the night and slipped into the dawn of Day Four before participants could even put it together!
A Taste of Higher Intelligence!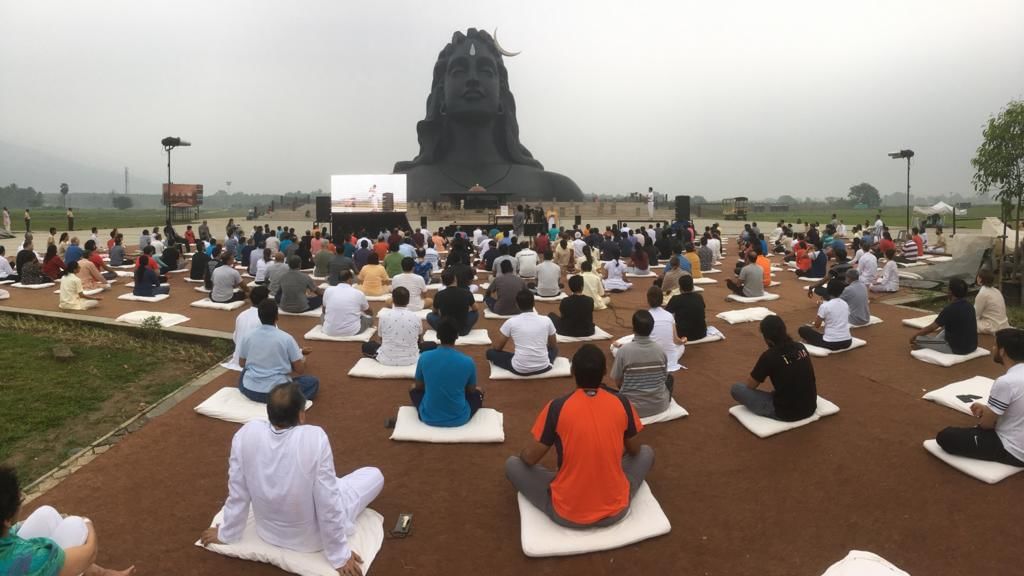 Enveloped by a gentle shower of mist, participants walked as one to the statue of Adiyogi and the Yogeshwar Linga, the setting of the morning's yoga session! The 221 corporate leaders were then ushered by volunteers into highly charged games led by Sadhguru himself. The top corporate honchos played like children irrespective of their age or health situation. Dropping all traces of slumber, they threw their hearts into a lively game. The drumbeats were infectious and the energy of celebration and joy was contagious.
A Profound Good-Bye from Sadhguru
The closing session was a treat, as participants had an intimate session with Sadhguru and an opportunity to ask him the questions that mattered the most to them.
On inspiring people around you, Sadhguru shared the following insight: "If you don't have the fire, how do you set fire to somebody? If I hold fire and come towards you, you will run. But if I burn joyfully, you will come and embrace – and inevitably catch fire." On a closing note Sadhguru reminded the participants that every business must happen for the wellbeing of people saying, "This world doesn't need the business. You need the business. It is important that your activity touches lives around you profoundly, otherwise it is a stupid activity."
Finally, November 25, late afternoon, the Isha Insight cohort left the Isha Yoga Center feeling lighter at heart and richer by life experience. #IshaINSIGHT.
The Participants Share…
As the program closed, many came forward to share their experience.
"This is the best leadership program in the world I have ever been to ," said Alan Philips, President & CEO, Phillips Corporation from Annapolis, US. While Leoni Thone, CEO, Love and Lifecoach for women / online Marketing, overwhelmed by the experience, and not able to control her tears, shared, "This program has changed my life."
Atul Trivedi of Power Grid Corporation who had recently attended a similar program in Harvard, said, "This program has surpassed all my expectations, and I found it even better than the leadership program I attended in Harvard for two reasons: One, it's about real people in India, who have exceled in Indian situations, so we find a lot more connect with the speakers and their stories. Secondly, the energy and vibrancy of this place is unparalleled. The way this program subtly expands you as a human being and inspires you to look inward, and work for the wellbeing of all around us, is simply phenomenal."


Editor's Note: For key insights from each speaker, videos, and photos of the program, visit our social media pages on Facebook , Twitter , and LinkedIn.