Sadhguru in Houston and New Jersey
This weekend saw the beginning of Sadhguru's much-anticipated visit to the US. First stop: Houston, Texas – followed by New Jersey.
Sadhguru was in Houston on March 23rd, to give a public sathsang, followed by a meditator sathsang. Both sathsangs were a beautiful experience for non-meditators and meditators alike, as they were captivated by Sadhguru's presence and talk. One participant shares her experience of the event.
"It was a pleasant surprise to hear that Sadhguru would be visiting Houston again. I have been waiting for the weekend of March 23rd since I heard the news. The day finally came and I got to see him and be in his presence. I always get overwhelmed with emotion when I see him and it feels like I have known him for ages and have finally found him again. It is very hard to see him go and I hope for the time when I can be in his presence again." – Vandana Dhar
Get weekly updates on the latest blogs via newsletters right in your mailbox.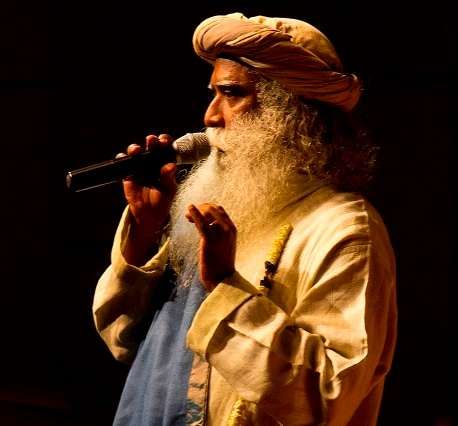 On Sunday, March 24th, Sadhguru was invited to speak at the New Jersey Tamil Sangam, in an evening of dance, music, and mystical wisdom. He addressed the gathering and spoke about the richness of Indian culture, the origin of yoga, the process of Inner Engineering, and the importance of realizing the full potential of being human. Sadhguru emphasized that India has always been a land of seekers rather than believers, encouraging questioners to seek the experience of ultimate truth by looking within themselves.
The New Jersey Tamil Sangam extended their support to Isha's Government School Adoption Program in Tamil Nadu, which aims at enhancing the quality of education in government schools. The program currently benefits over 26,000 children in 31 government schools, offering them a holistic and meaningful education.
The closing included a joint legislative resolution from New Jersey Senator Bob Smith as well as Assemblymen Upendra Chivukula and Joseph Egan, honoring Sadhguru on the occasion, as well as praising his devoted service to the world community.
Sadhguru's schedule in the US continues with the 3-day Inner Engineering program in Atlanta, Georgia, April 19-21, as well as several other exciting events throughout the country.