Isha Whispers - Jan 2019
We are excited to announce a new monthly offering from Isha Yoga Center, "Isha Whispers", giving you access to the inside scoop of what goes on behind-the-scenes at Isha - be it Sadhguru's programs, events, volunteering, intimate sharings, inspiring incidents or glimpses into some little known facets of Sadhguru...
In this first offering of Isha Whispers, look forward to an exclusive account by Radhe, Sadhguru's daughter, about her 10-day journey with Sadhguru during his travels. Also read about a serendipitous turn of events at UAE, a missing mosque, Pongal festivities and the devotional Thaipusam celebrations at Isha Yoga Center…
Click on the image below to download the PDF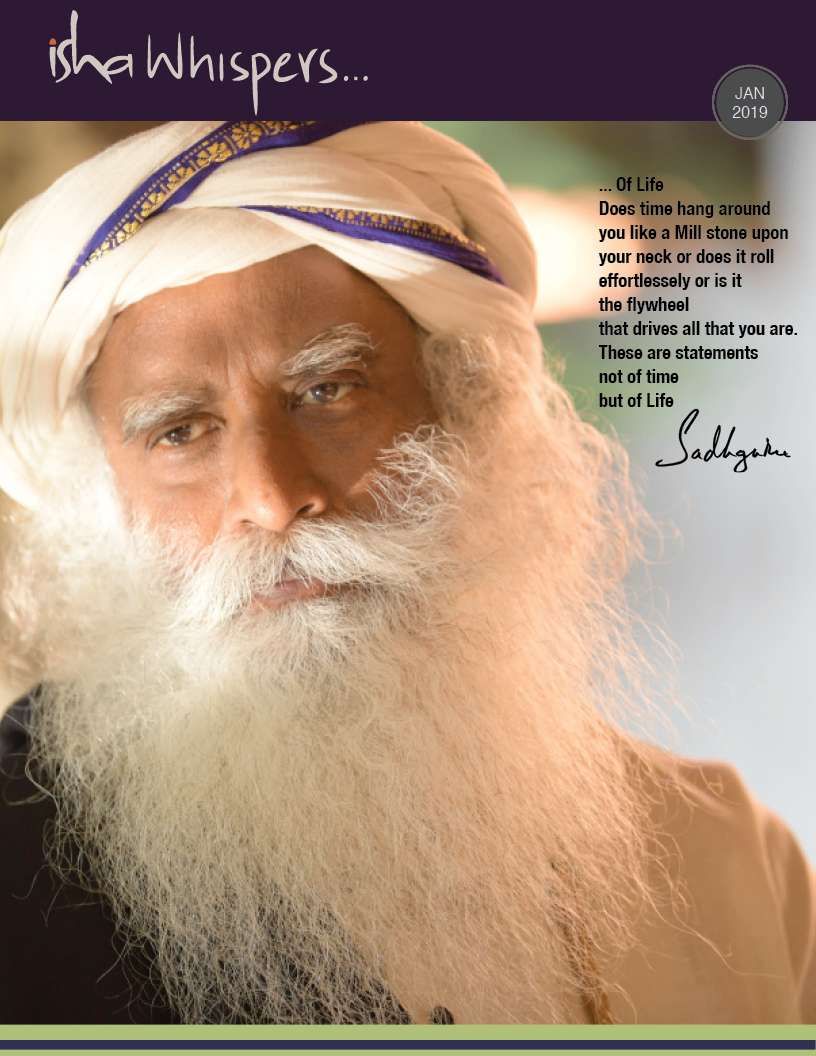 Get weekly updates on the latest blogs via newsletters right in your mailbox.