Isha Home School Students Go for a Horse Ride
Isha Home School's Class 5 students spent an afternoon taking a ride – on horses!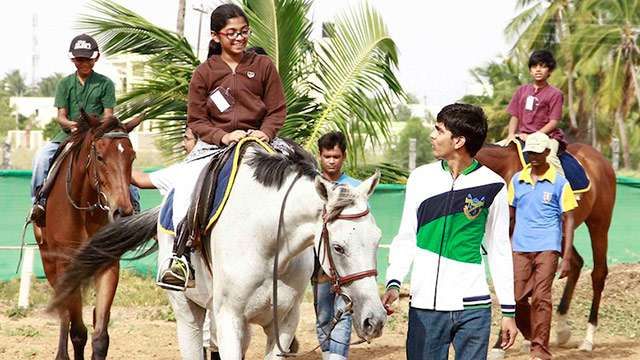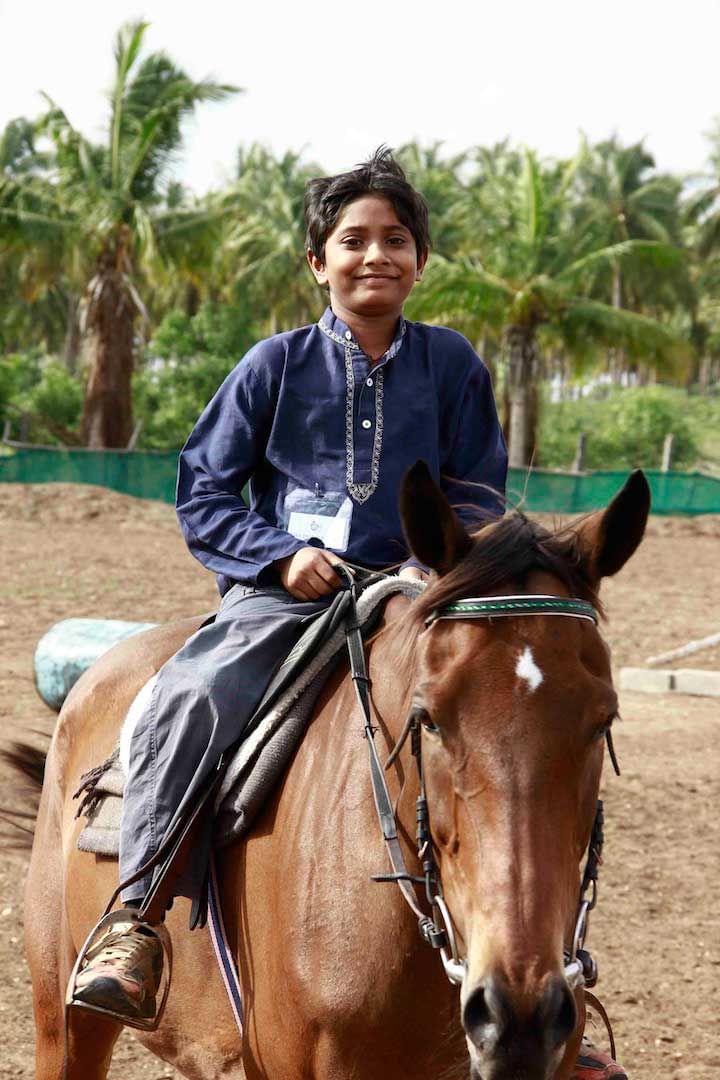 Isha Home School's Class 5 students spent a clear sunny afternoon in the first week of July at the United Royal Riders Equestrian Center in Coimbatore. The group was accompanied by Dr. V.B. Rajan, expert veterinarian and enthusiastic member of the Isha Home School parent community, who organized the outing.
When the children arrived, they were warmly greeted by Mr. A. Vinod, the director of the center. Both Dr. Rajan and Mr. Vinod were pleased by the thoughtful questions and prior knowledge base of the students. "I'm very happy they already know so many things," commented Dr. Rajan. "This group of students has learned so much. Usually, other groups are eager to just come and ride the horses, but they sat here very interested and learned a great deal of information," stated Mr. Vinod.
After the kids learnt about the horses, how to take care of them, and the basics about horse riding, they were ready to mount the horses and go for individual rides. Enchanted by the magnificent mammals, several of them were reluctant to leave the center. "It was a wonderful experience to start the year and help the first year middle school students come together," said Arpita Modhvadia, Academic Coordinator for Middle School. "As soon as we returned to school, all thirty students surrounded Dr. Rajan with the same request: 'Anna, can you help us start a horse riding club in school? Please?' " Dr. Rajan hopes to meet up with the students again on his next visit to talk to them about his current work in Qatar with Arabian horses.
Get weekly updates on the latest blogs via newsletters right in your mailbox.