Stop Watching, Start Playing!
Here's a look at how volleyball has transformed the village of Anna Nagar in Tamil Nadu.
Newspapers usually have a section titled "Sports", but for most of us, our experience of sport is usually limited to reading or watching it. Despite being just spectators, the action and excitement of a cricket match, a soccer game or a kabaddi tournament can be quite overwhelming. But what if we could get of the stands and jump right into the game as participants?
This is exactly what is happening in hundreds of villages in Tamil Nadu today. Over the past months, 640 teams have been competing in volleyball (for men) and throwball (for women) matches, in an effort to take home the Isha Rejuvenation Cup. The team members aren't just youngsters. They include 70-year-old grandmothers and housewives as well. All this is part of tremendous effort by Isha to rejuvenate the rural spirit and bring a culture of celebration into people's lives.
As these sports have taken root, there is no higher or lower. Landlord and laborer play in the same team.
Thanks to these games, stress has disappeared, as have addictions to cigarettes and alcohol, and caste and religious divisions have been forgotten.
Get weekly updates on the latest blogs via newsletters right in your mailbox.
The Isha Rejuvenation Cup is part of Isha Gramotsavam 2015, an effort undertaken through the Action for Rural Rejuvenation project. For over a decade, the annual Isha Gramotsavam has been a much-talked about affair among Tamil villagers, and everyone looks forward to attending the celebration, which includes food festivals, rural games and rural arts and crafts exhibitions.
It hasn't all been smooth sailing in creating this transformation. For example, when Isha volunteers first visited Anna Nagar village and invited everyone for yoga and sports, most people were hesitant and embarrassed. Slowly though, the non-participants became spectators and spectators became players. One of the villagers who had moved to Chennai looking for a better life actually returned to the village to join the game.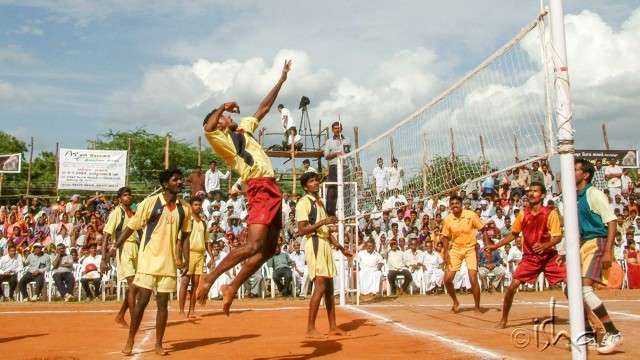 There are several other stories too. Take for example the villager who worked during the day, drank during the night and physically abused his wife. After games entered his life, the sense of lifelessness and desperation that drove him to drink disappeared. Filled with a new enthusiasm, he dropped his drinking habits and now has a healthier relationship with his wife.
As these sports have taken root, there is no higher or lower. Landlord and laborer play in the same team. The only concern now is how someone is playing. Many share that their entire way of life has changed because of this. There are examples where the mother-in-law supports and cheers the daughter-in-law who is part of the team!
Though these initiatives were begun by Isha, many towns have taken the initiative into their hands and regularly conduct tournaments for women and children too. One of the villagers also pointed out that these games have promoted mental and physical fitness. "The game has helped in the growth of good citizens with healthy physiques, mental sturdiness and a fervor to serve the nation. Two of our players are in the army now," he said.