Nadi Veeras: When Ordinary Youth Rise to Become an Extraordinary Force
Almost a year has passed since the start of one of the most phenomenal people's movements on the planet. The Rally for Rivers gathered an extraordinary momentum in the country. To keep that going, inevitably, a strong driving force was needed. This is the story behind that force...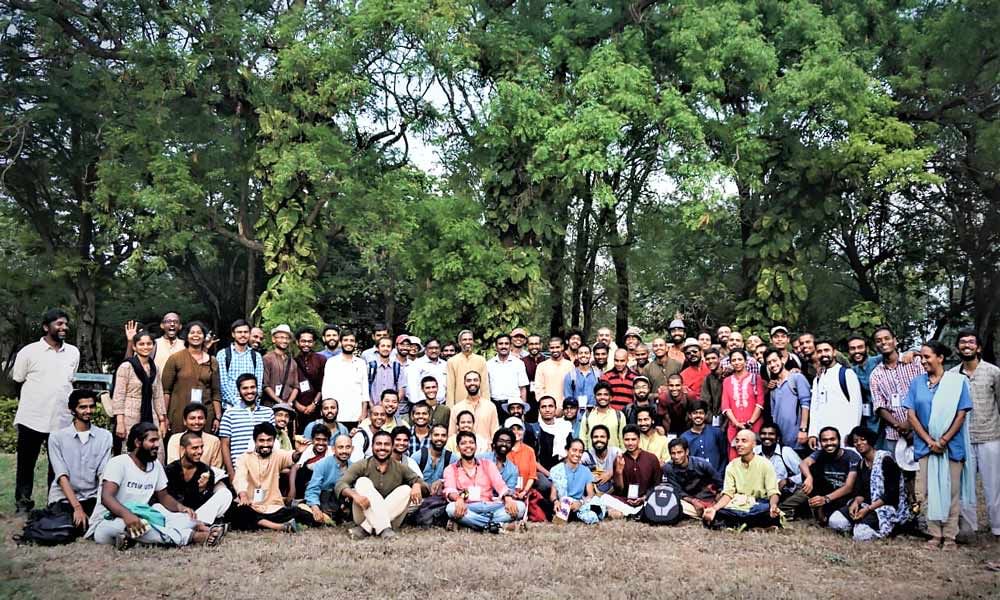 In September of 2017, Sadhguru set off on a historic mission. The month-long Rally for Rivers kicked off from Coimbatore and ended in Delhi, with Sadhguru personally driving across 16 states, with major events in 23 cities. It was a campaign to garner people's support for an urgent government policy to revitalize India's dying rivers. It was hugely successful as 162 million people from all walks of life - including chief ministers of states (regardless of political affiliation), media and celebrities voiced their support.
100: Sadhguru's Clarion Call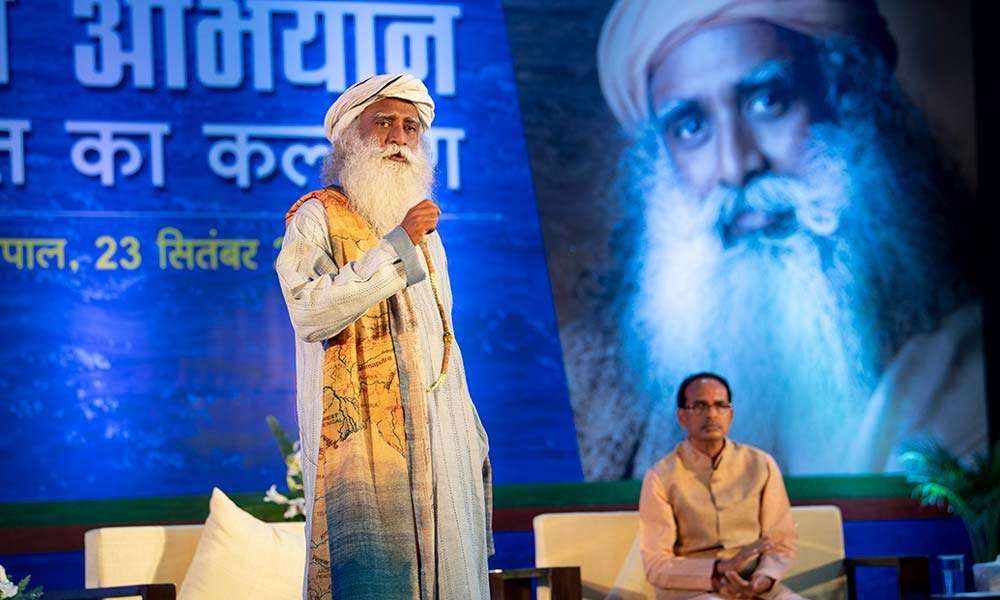 Swami Vivekananda once made a call to the people of India: Give me 100 people who are truly committed, and I will change the face of this country. Sadhguru had long felt ashamed that a person like Vivekananda, who doesn't come along every day, couldn't find just 100 committed people in such a vast country. And so as a tribute to Swami Vivekananda, Sadhguru decided that we must create these 100 truly committed people. 
The Rally for Rivers became a springboard for this vision. At one point in the Rally, Sadhguru announced, "I'm calling upon the youth of this country. In every state that we pass through, I want 100 youth for 3 years. We are going to work with every government, and on the ground much activity is going to happen, so we need dedicated people who will do the job. For these 3 years, the only qualification is, you must not have one particular thought, that is – 'What about me?'. In keeping this one thought aside you will see in 3 years' time you will grow what most people will not in 3 lifetimes. You can grow from an individual to a universal being. This is the possibility, this is my call to the youth of India. We will turn these rivers around."
The whole nation heard these powerful words from Sadhguru, but a small group of youth were listening very intently, and Sadhguru had found his 100. He named them the Nadi Veeras, (Sanskrit for River Champions). Over a century later, Swami Vivekananda's dream has been brought to life by the dedicated Nadi Veeras who have come forth to restore India's land and make thriving rivers a reality in their lifetime.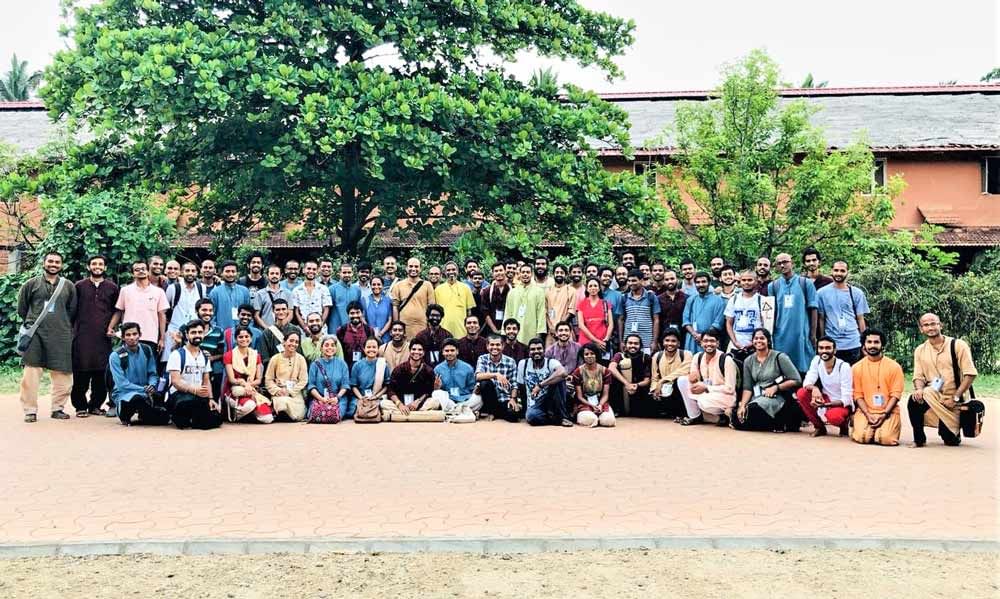 Why Now?
The 'Nadi Veeras' mission cannot be any more urgent. Sadhguru spoke about how little time we have: "If we don't do this now, if we wait for another twenty-five years, then it will take 100 to 150 years to turn our rivers around. That is the kind of threshold we are on right now. If we had acted twenty-five years ago, it would have been done with ten times less effort than what we have to put in now. But if we wait for more than twenty-five years, we don't know whether we will ever be able to turn them back." 
What we do now can either make or break our future generations. As Sadhguru said, "If we don't do the right things now, we are making a clear statement that we have no care or concern for our children. We are living here as if we are the last generation on the planet. It's time that we express our responsibility, our care and concern for the little ones who are running around us." Thinking for the future means that we must demonstrate our maturity as citizens. We must show that we are willing to look beyond five-year election cycles and easy freebies; that we support long-term policies which do not offer us immediate gains, but are in the interest of the nation's wellbeing.
Get weekly updates on the latest blogs via newsletters right in your mailbox.
Nadi Veeras - The Driving Force
Their highest qualification is just this: their willingness to do what is needed, and their ability to think beyond themselves.
Representing various backgrounds, India's diversity can be seen in the passionate first batch of Nadi Veeras, aged mostly 20-35, from 17 states as well as a few from abroad. 
Although they're a highly qualified bunch of youth, including lawyers, doctors, IT professionals, engineers, artists, and students, their highest qualification is just this: their willingness to do what is needed, and their ability to think beyond themselves. 
In preparation to be the driving forces of the movement, the first 100 stepped into an intensive strengthening and technical training program at the Isha Yoga Center. They went in not knowing what to expect but came out not only empowered with the skills they needed to be successful in the grand effort of reviving rivers, but also with invaluable tools to help them realize their fullest potential. 
Their technical trainings, under the guidance of 15 experts, scientists and developmental specialists from across the country, equipped them with methods and skills related to horticulture, climate resilient agriculture practices, forestry, community micro-irrigation, community forest rights, soil and water conservation, remote sensing and animal husbandry. All had the unique opportunity to be part of creating a strong organizational foundation with a long term focus. Recently, they have been divided into different teams – on ground teams that will work in various states, as well as teams that will focus on technical and administrative areas – and have built a dynamic organism that is ready to save our rivers.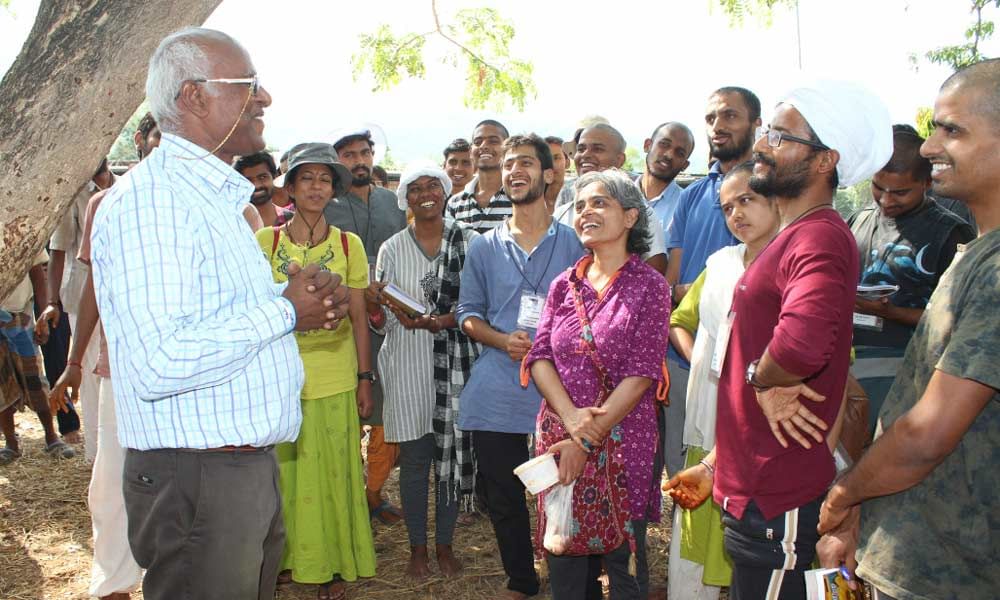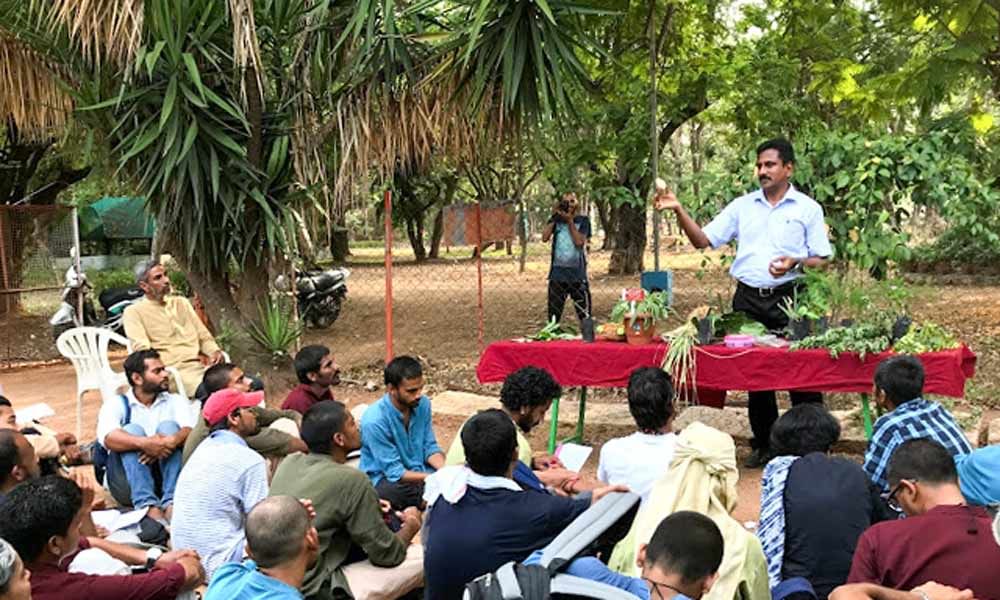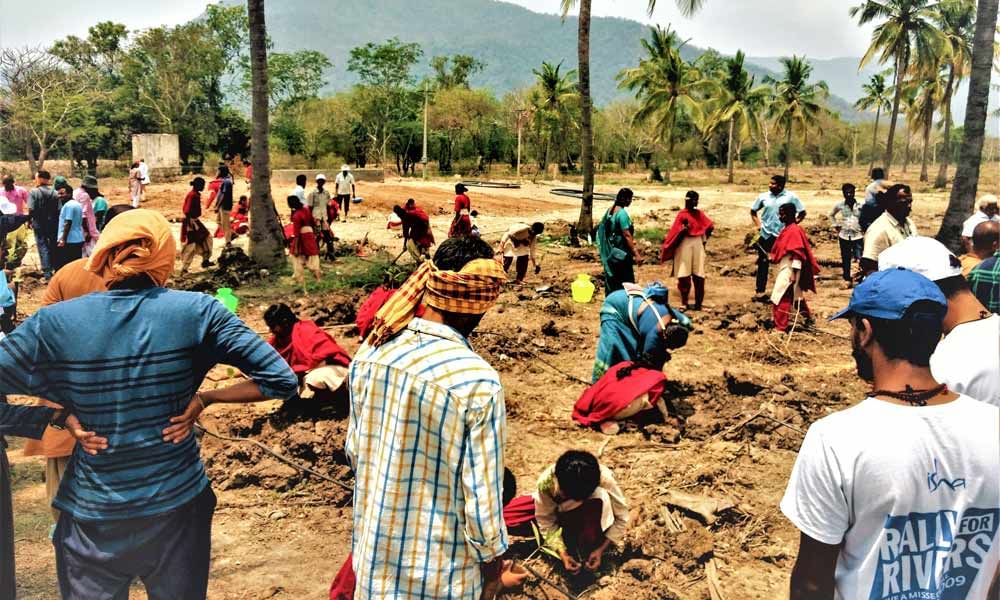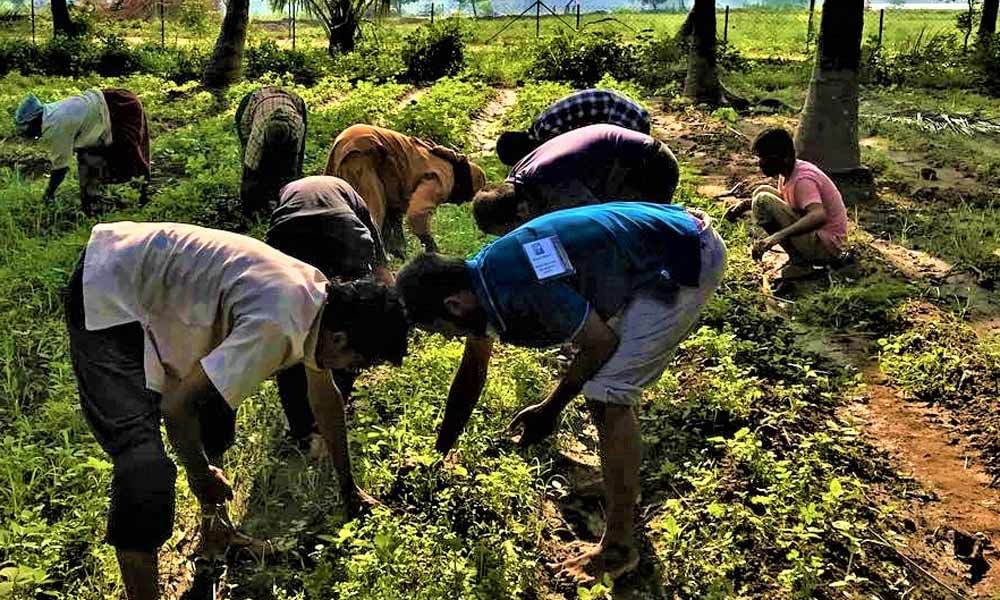 What are the Nadi Veeras Doing Now?
"It has caught the imagination of the world, that for the first time an environmental movement is a large-scale people's movement. Never before has this happened." – Sadhguru at a meeting with the Nadi Veeras.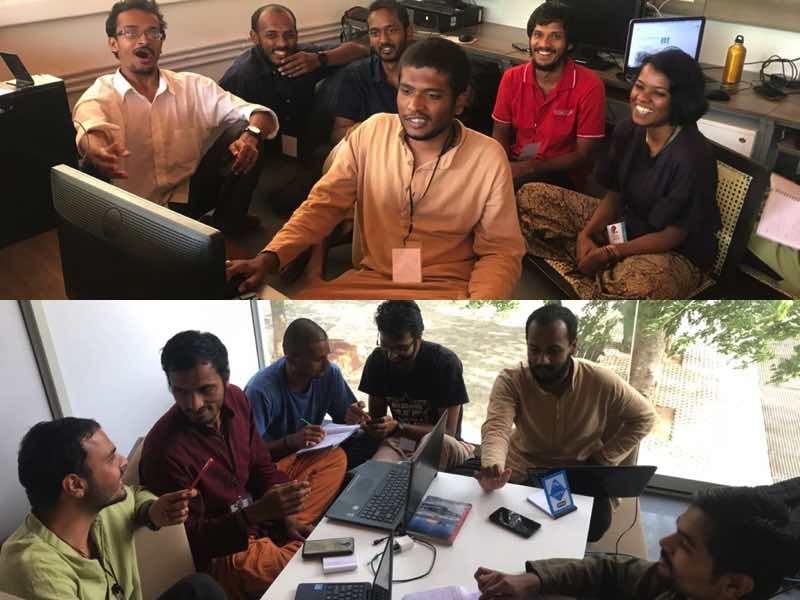 In working for what truly matters to them and in the interest of all our citizens' livelihoods, this "once in a nation's lifetime" movement will continue to be propelled. The Nadi Veeras have shifted gears following their intensive training and are now advancing the movement across the nation in various modes. They are creating 15 Detailed Project Reports to be implemented across 7 states. In this process they have been conducting base line surveys and collecting data for a specific model that will demonstrate the economic benefits for farmers by shifting to tree-based agriculture and another model focusing on public forest lands. Very soon they will jump into full action on the ground in Maharashtra, and this will be immediately followed by Karnataka. 
YOU! Yes, You can be a driving force too...
There is a unity across the political spectrum in support of our rivers, and the last 11 months have seen a dramatic shift in perception towards river revitalization, especially at the policy level. Yet, it is not enough. 
Challenges lie before us – the complexities of the legislative, legal, administrative, and execution processes – for which we need a dedicated force in each state to tackle. And creating model farms and forests is no small task – we need lots of hands!
Rally for Rivers was born from the support of people and it will also be carried by the people until the end. We invite you to be part of this dedicated force. If you really want to see something of greater good happen, you truly can, make it happen!
To learn more and get involved with Rally for Rivers stay updated on Facebook, Twitter and Instagram or email us at contact@rallyforrivers.org. 
Stay tuned for what's coming next: