Isha Whispers… May 2020
From distilled essence of Sadhguru's insights for the business leaders, to heart-breaking stories of people who called Isha hunger helpline, to a few ashramites pulling off the devotional feat of adorning Dhyanalinga, and of course, some rare and stunning photos of Sadhguru's extended stay at the ashram, this edition of Isha Whispers is a reader's delight.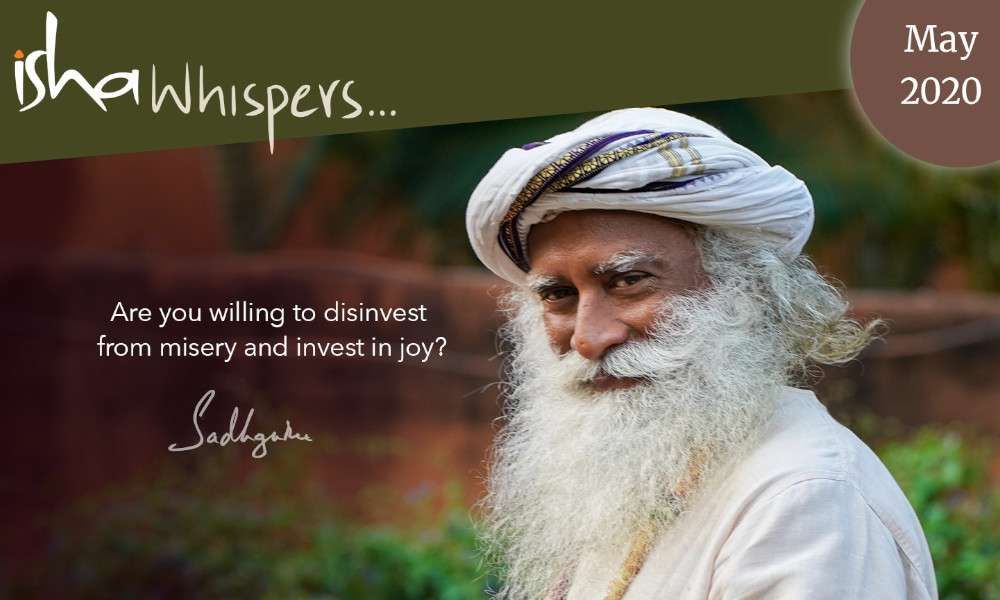 Click here to view Isha Whispers... May 2020
Isha Whispers... is a monthly newsletter that gives you access to the inside scoop of what goes on behind-the-scenes at Isha - be it Sadhguru's programs, events, volunteering, intimate sharings, inspiring incidents or glimpses into some little known facets of Sadhguru...
Editor's Note: Thousands of daily wage workers and their families around the Isha Yoga Center are without money or food. Frontline medical professionals and police officers are in need of protective gear. Through Isha Outreach, volunteers are ensuring supplies reach those in need urgently. To support the Isha Outreach Corona Relief activities, please visit: ishaoutreach.org/corona-relief.
Get weekly updates on the latest blogs via newsletters right in your mailbox.