Isha INSIGHT Day 2 – A Torrent of Insights
Four remarkable leaders, different industries — Day 2 of Isha INSIGHT was bursting with enrapturing discussion on a range of topics and standing ovations from participants.
The second day of Isha INSIGHT 2022 kicked off with an energizing, early-morning Yoga session, rejuvenating and preparing the mind and body of participants for a day full of action and surprises. After a wholesome breakfast, the enthusiastic participants flocked to Spanda Hall to discover what the new day had in store.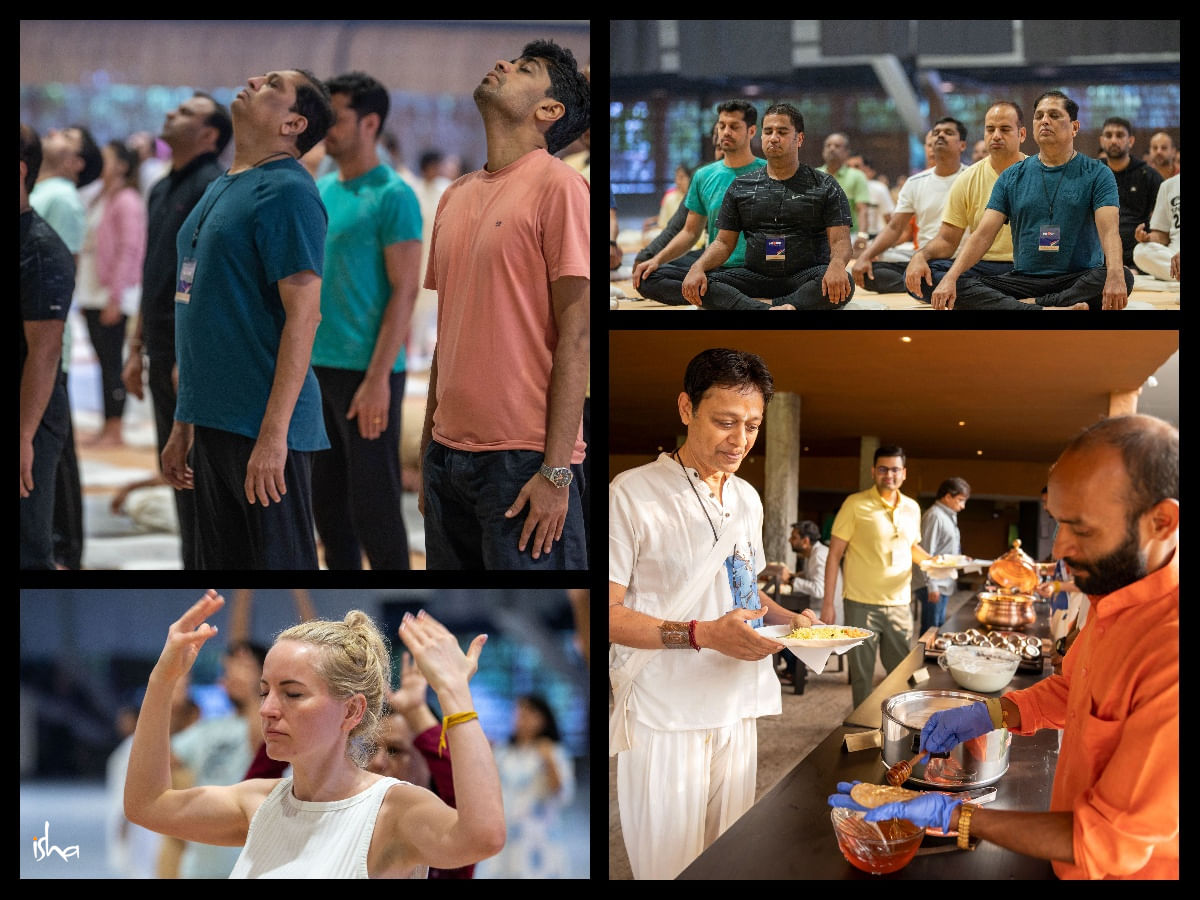 An Imperative Recap
After a short, amusing "Glimpses" video of the previous day and an enchanting poem by Mythily Ramesh, co-founder and CEO of NextWealthRamesh, dozens of participants shared their key learnings from Day 1.
Kunal Bahl: From Tragedy to Triumph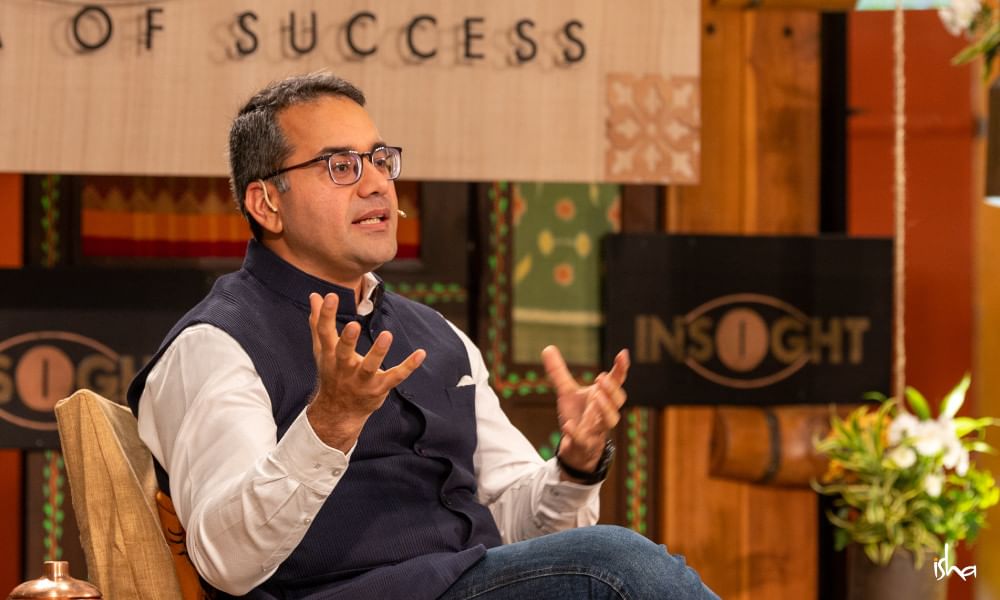 The first key resource leader of the day was the successful entrepreneur and investor, Kunal Bahl, co-founder of AceVector Group. Kunal began the talk by taking the audience back to the days when his entrepreneurial journey began after his H1B visa was rejected while working at Microsoft in Seattle, US. "From the outside, it looks like the journey of successful people is a straight line, but actually it is full of ups and downs," says Kunal about his journey as an entrepreneur. Packed with inspiring, enlightening thoughts on building a profitable, lasting business, making the right investment choices, and much more, Kunal received a meritorious standing ovation from all participants as the session concluded.
Post the session, a panel of resource leaders, consisting of Nagesh Basavanhalli, MS Unnikrishnan, Hema Anamalai, and Nandakumar Nair took the stage to breakdown Kunal's success story, and shared their insights. They also answered diverse, poignant questions from the participants, such as "How do you get better insights into your market?" and "How do you deal with mistakes and failure in business?"
Get weekly updates on the latest blogs via newsletters right in your mailbox.
A Surprise Performance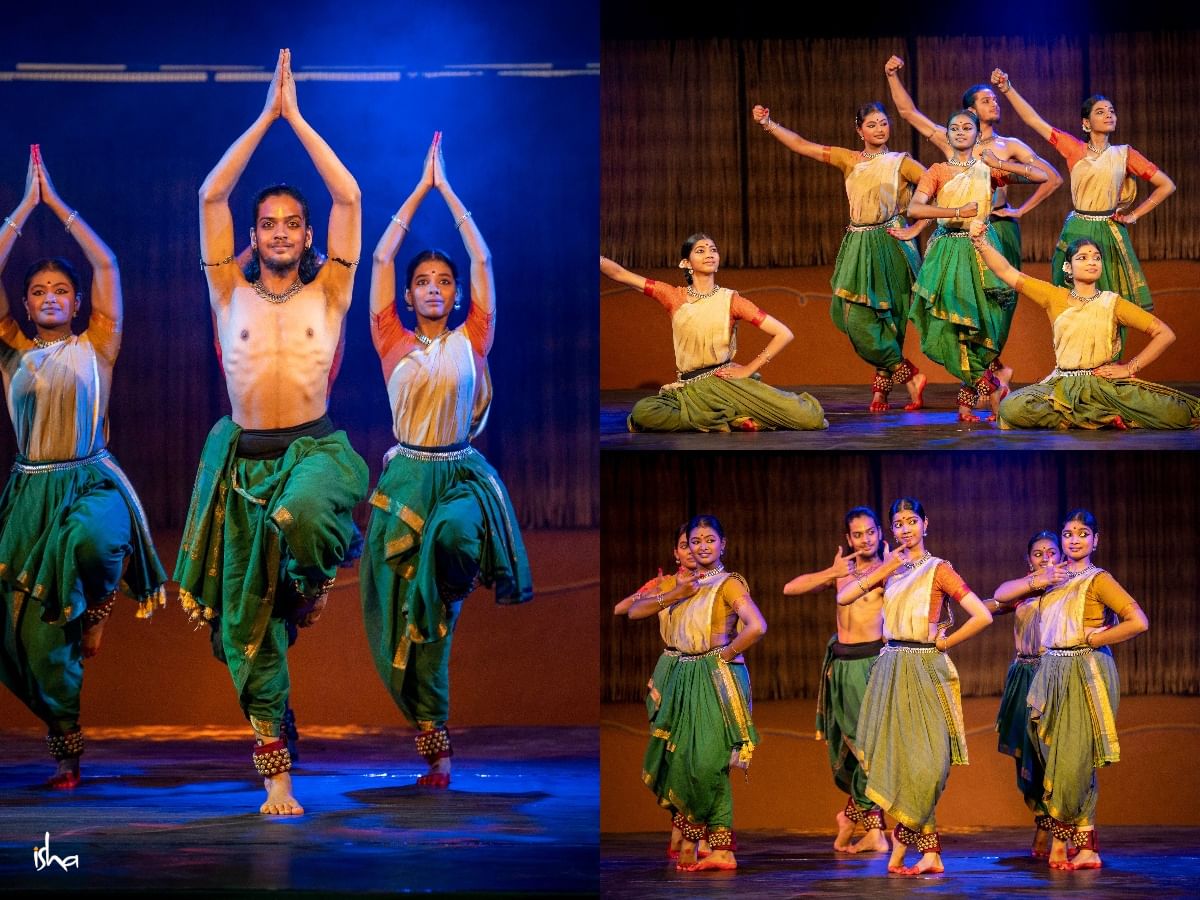 A special element of Isha INSIGHT awaited participants post-lunch: a performance by Isha Samskriti. The Samskriti students left the participants enthralled with their spellbinding dance recital that portrayed the iconic poetry of Vande Mataram by Bankim Chandra Chatterjee.
Gautam Saraogi: The Art of Brand Building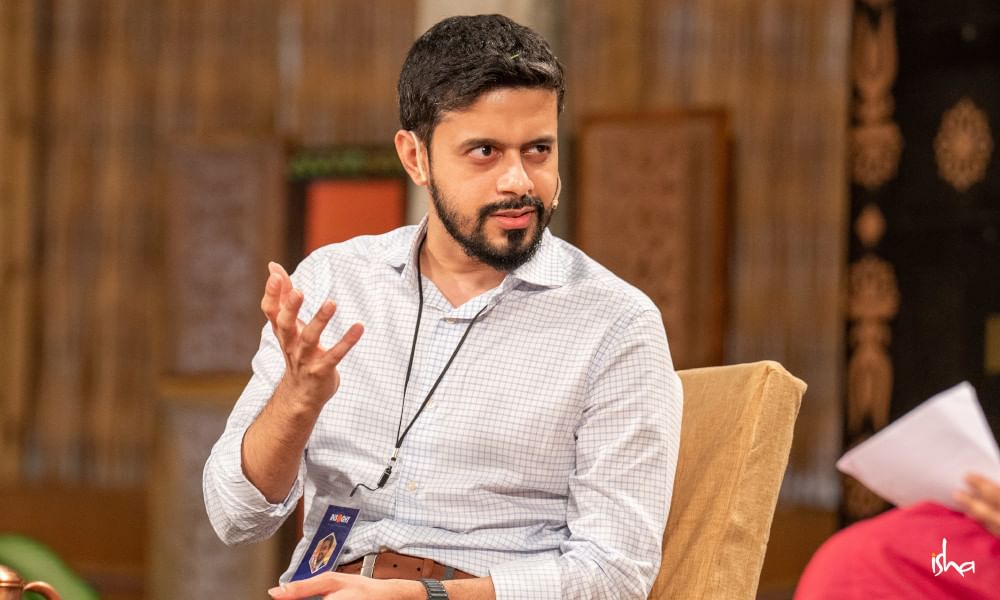 As the young and charming Gautam Saraogi took the stage as the second key resource leader of the day, the hall was teeming with excitement. Gautam, CEO of Go Colors, unfolded his engrossing and inspiring business journey step-by-step as he conversed with the host, Ajay Kaul, a corporate leader and advisor. He explained how Go Colors, a fashion brand that focuses solely on bottom wear for women, received $10 million in funding from the renowned venture capital company Sequoia Capital and built a $6 billion business in less than a decade, inspiring the participants to rise for a round of applause.
Chandra Shekhar Ghosh: Creating a Business That Helps People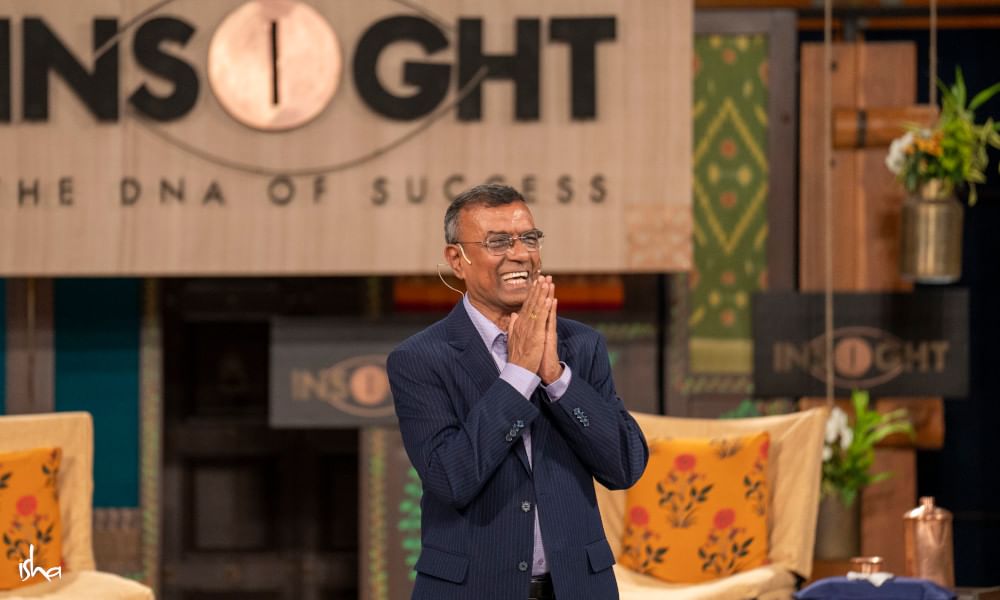 The stage was then set to delve into the story of the man who took up the challenging mission of serving the women of rural India through his business. Chandra Shekhar Ghosh founded Bandhan Bank in 2001 as a not-for-profit NGO, converted it into a microfinance company that was ranked #2 by Forbes in 2007, and then, into a universal bank in 2015. "Out of 2.77 crore customers, 2 crores are women. Money in the hands of women is spent on the development of the next generation," says Chandra Shekhar Ghosh on why Bandhan Bank is a bank for rural women in eastern India.
Sonam Wangchuk: Reforming the Education System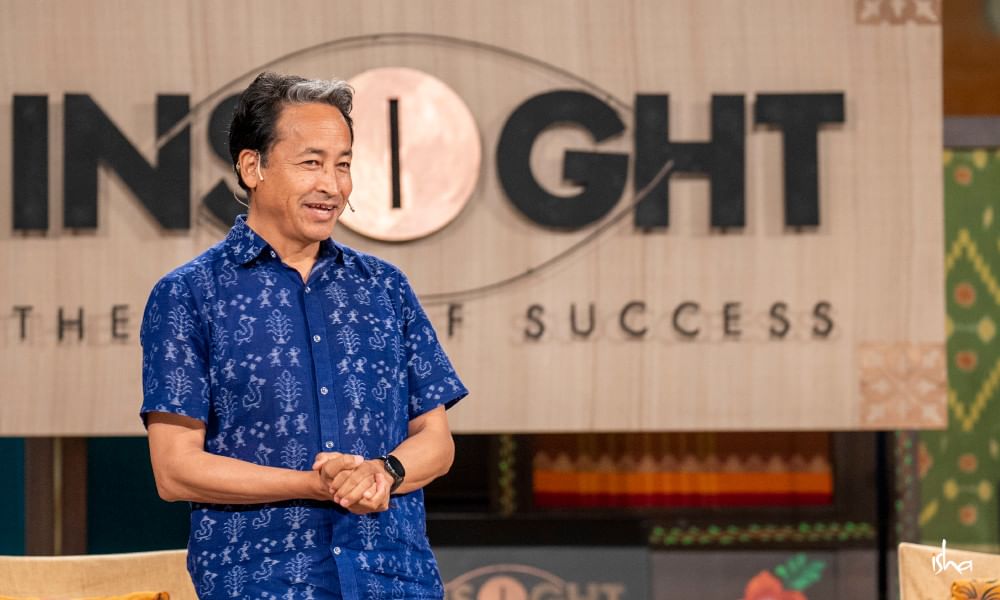 The last key resource leader for the day was one of the most-awaited speakers of INSIGHT 2022, Sonam Wangchuk – a teacher, innovator, and education reformist. Born in a small village in Ladakh devoid of schools, he grew up without formal education, for which he has zero regrets. "Schools do a lot of damage to children. I am very fortunate that I escaped this ritual," said Sonam with a big smile and explained the poor state of the education system in the country. He shared that in an attempt to reform the education system and demonstrate a model of how schools should be, he started the Himalayan Institute of Alternative Ladakh (HIAL), and School of Failure, a school that primarily caters to students who have failed. In his charismatic style, Sonam delved into education, innovation and entrepreneurship, engrossing the audience and leading to a perfect closure for the day.
While the day was eventful and intense, the participants' faces reflected joy and the fulfillment of a day well spent as they left the hall to feast on a slew of sumptuous traditional delicacies.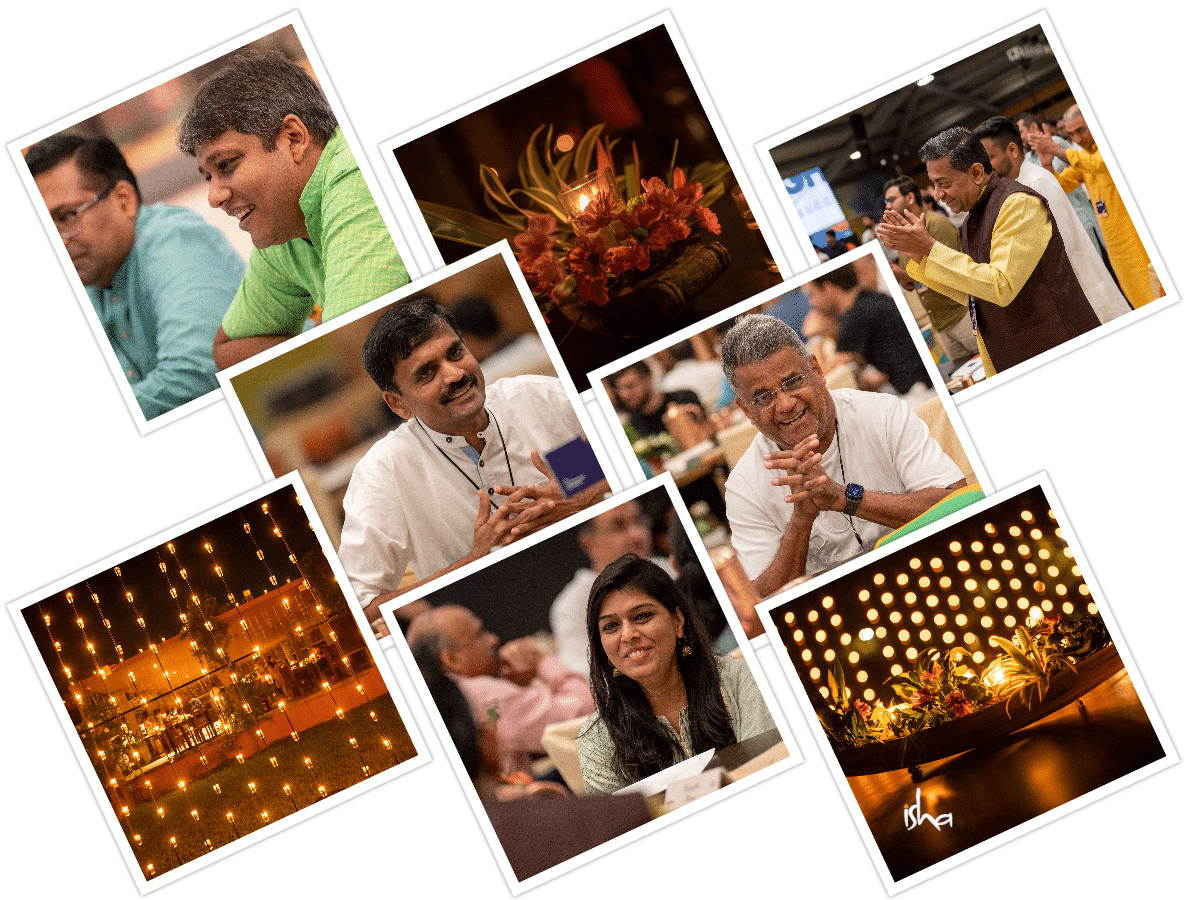 Editor's Note:
Isha INSIGHT is a unique business leadership intensive held at Isha Yoga Center, Coimbatore. The program aims to explore the science of scaling up one's business as well as one's self through four days of intense interactions with highly accomplished business leaders and Sadhguru.
The 11th edition of the program is taking place from 24–27 November 2022. To know more: ishainsight.org.