The French Revolution at Isha Home School
Thursday evening at the Isha Home School saw Middle School students take part in the French Revolution!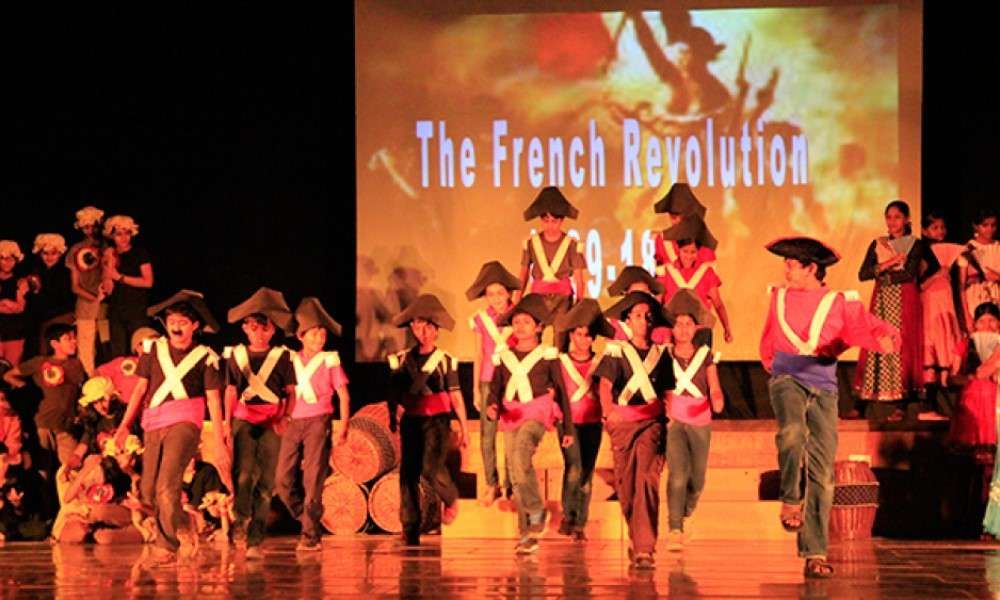 Thursday evening at the Isha Home School saw Middle School students taking part in a "Revolution!"
The whole school watched with keen interest as 100 students performed and stage-managed an opera. The audio-visual delight took the audience over the sea and back in time to France, 1789.
Get weekly updates on the latest blogs via newsletters right in your mailbox.
Our performers had a "fire burn in their heart" in this tightly choreographed and highly entertaining show which was a very light-hearted take on the historical events of the French Revolution.
Students played the lazy and snobbish nobility, the penniless, downtrodden peasants, and the cowardly army. The characters came alive with passionate acting, singing, and movement, set against a magnificent stylised backdrop in black and red.
The climax of the show was a rousing song, "Revolution," sung by peasants travelling in a large wooden cart to Paris. The performance then progressed into a dramatic song, "Fight! Fight! Fight!" Coupled with an action-packed dance, the song described how "their foes blood will run." Finally, in a funny slow-motion sequence, the King and Queen were captured and as the audience burst into laughter, two comical heads were thrown and caught on stage!
Hats off to all the students and staff that made this a stunning evening filled with joy and laughter.
Many heartfelt thanks to 'Scottish Opera For All' for gifting us the fabulous score 'Revolution! by talented composers Alana Penman and Allan Dunn.