Sadhguru's Stopover in Paris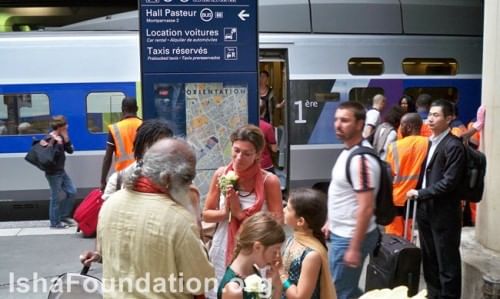 A dream came true! On June 30th, Sadhguru arrived in Paris to meet with Jacques Rocher of the Yves Rocher Foundation. Isha meditators from Paris, led by two sweet girls in Indian clothing, welcomed Sadhguru at the train station and spent a few hours in his presence. Given just a few moments notice of his arrival, some meditators were able to escape work to be with him.
One volunteer writes about Sadhguru's visit with Jacques Rocher:
Get weekly updates on the latest blogs via newsletters right in your mailbox.
I accompanied Sadhguru to La Gacilly, the Yves Rocher Group's native village. The 20-year old Yves Rocher Foundation operates in 20 countries and has chosen the Isha Foundation as its first NGO partner. With Isha's Project GreenHands, Yves Rocher will plant 15 million trees.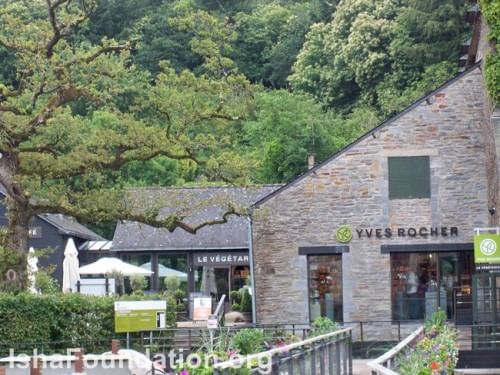 While in La Gacilly, our hosts greeted us with lovely Celtic music and live bagpipes. Sadhguru spoke about his passion for music and yoga with local experts. We then visited Yves Rocher's gigantic cosmetic production plant and botanical garden, and had a tour of the village. The La Gacilly Photo Festival happened to be in full swing. The Festival advocates for the protection of Mother Earth and the need for tree plantation. Interviews with journalists followed, as well as an exchange with Jacques Rocher on the possible joint participation of the Isha Foundation and Yves Rocher at the Earth Summit organized by the UN in Rio in June 2012.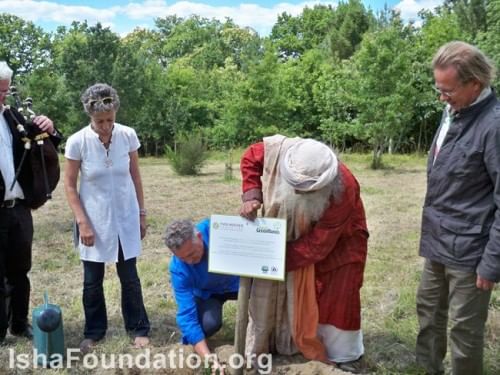 Deeply touched by their meeting with Sadhguru, our hosts said goodbye to Sadhguru with smiling faces and tears in their eyes. Sadhguru invited them to attend next year's Yaksha Music Festival and Mahashivratri, encouraging them to experiment with a possible fusion of Celtic music and Sounds of Isha. Sadhguru was then gifted an 'apo' – a wooden flute, which he played in the car on the way back to airport.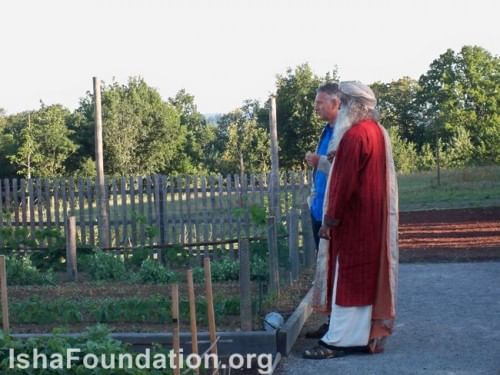 After I waived goodbye to Sadhguru at the airport, I stood alone, wondering whether my alarm clock was about to ring or if the last 48 hours had been real!