What Does It Mean To Be A Volunteer?
Leading up to the second edition of INSIGHT in November 2013, we bring you a video series called "The Business of Wellbeing". In this part, Sadhguru talks about what it means to be a volunteer.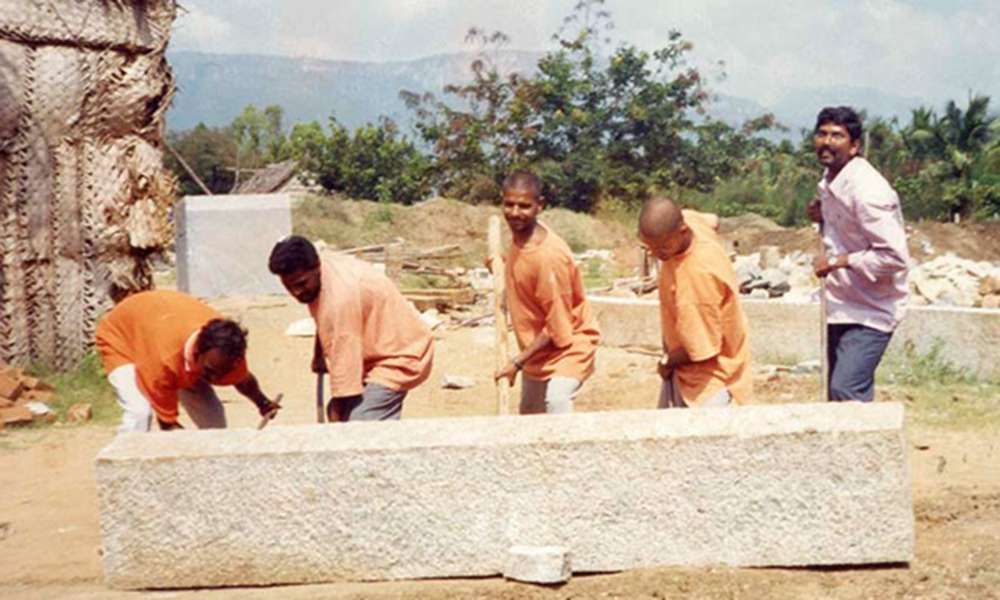 In November last year, nearly 200 entrepreneurs and intrapreneurs aspiring to scale up their business and personal capabilities came together to attend a very special business leadership program called INSIGHT: The DNA of Success. Designed by Sadhguru and facilitated by Dr. Ram Charan, globally renowned CEO Coach, the panel comprised some of the most successful names from the Indian business sphere, including KV Kamath and GM Rao.
The second edition of the program will be underway during 23-26 November 2013 at Isha Yoga Center. Leading up to this exciting event, we have been bringing you a video series called "The Business of Wellbeing". As part of the panel discussions at INSIGHT 2012, Sadhguru was interviewed by Indrajit Gupta, former Editor of Forbes India magazine. In this video, Sadhguru talks about what it means to be a volunteer.
Indrajit Gupta: Truly, I've been amazed by the experience (of INSIGHT). I mean the whole attention to detail, the sheer planning that seems to have gone in. It's truly extraordinary, the fact that this program is being run and managed by a team of volunteers, young volunteers, who seem to have done a extraordinary job of creating a very, very unique experience. Sadhguru, I was hoping you could help us understand what it takes to run a volunteer program of this kind. What does it take to infuse passion and purpose in these young volunteers?
Sadhguru: Essentially, volunteering means to become willing, or in other words to become an absolute yes to life. Most human beings are "yes" if it's convenient, "no" when it's not convenient; "yes" if it's yielding something, "no" if it's not yielding something for them. A volunteer means there's only one thing that he's dropped, which is a very significant thing, he's just dropped this one calculation, "What can I get?" If a human being drops this one calculation, "What can I get out of this?"… if he drops that, suddenly he becomes a phenomenon. This is something that I am constantly demonstrating to people, what our volunteers can do.
Get weekly updates on the latest blogs via newsletters right in your mailbox.
This is a small program for us. If you see our major events… for example, Mahashivratri is approaching – over one million people will be there, through the night, from evening six to morning six. Or if you look at Project GreenHands or the Rural Rejuvenation programs… or just about anything that's been done here.
Or, for example, the Dhyanalinga dome. The dome is made in such a way, there is no cement, there is no steel, there's no concrete. This is a simple technology: all the bricks are trying to fall down at the same time, so they cannot. It's like everybody is trying to get out of the door and they cannot – unless one person has the courtesy to move back. Then they will go. But the bricks don't have courtesy. So, they all keep on trying to come down and they cannot come down. So for this to happen, it took 1.8 lakh bricks to build that. These 180,000 bricks – every one of them was measured to the millimeter by the volunteers. If somebody is a little lax, somebody puts a brick which is two millimeters less than what it should be, the whole thing may collapse. So I sat down and I spoke to them, "See, this is what it means. This is what I'm placing in your hands. You never handled a brick in your life, but you have got to measure like this." And men, women, children sat down, day and night and they measured, and they measured, and they measured… and they laid these bricks. I'm giving you just one example. Any number of things like this have been done.
What is it that fires them? There is something beyond passion, there is something beyond motivation, there is something beyond profit, which is very significant for a human being, which generally most human beings never explore. Their whole life remains within certain expectations of profit, some passion towards it, some intensity. But volunteers live an intense life…This is the greatest blessing: that you constantly live among people who are intense, focused and willing to give themselves to what needs to happen. This the greatest pleasure a man can have. This is the greatest fortune a man can have. And fortunately, we have it.
Editor's Note: INSIGHT: The DNA of Success - A Leadership program with N.R. Narayana Murthy (Founder, Infosys), Ronnie Screwvala (Founder UTV Group (Now Walt Disney India)), and Sadhguru is going to conducted from Nov 26 - 29, 2015 at the Isha Yoga Center, Coimbatore.
Visit the website www.ishainsight.org, or contact +91 83000 84888, leadership@ishainsight.org for more details.