Tasting the Essence of the Moon - Buddha Purnima with Sadhguru at the IIIS
It seemed an unimaginably sweet blessing to those present at the Inner Institute of Inner Sciences the night of May 19th when around 10:00 pm, it was announced that Sadhguru would meet meditators under the open sky of the Mahima dome site for a midnight Sathsang under the full moon. Those fortunate ones remaining at IIIS after the Bhava Spandana Program would actually get to experience a Midnight with the Mystic.
More than 100 meditators gathered on tarps and rugs laid out under the bright white moonlight of Buddha Purnima. The air was thick with energy - the space had just held a 7-day Sathsang with Sadhguru, followed by BSP and the ceremony to lay the foundation stone for Mahima. The sky was dark with clouds, and wind swirled through the pines and across the cleared circle of land, bringing just a slight coolness to those seated cross-legged in the spring air. Meditators sat facing the partly risen moon, which glowed white above the silhouette of trees at the horizon.
Sadhguru arrived twenty minutes before midnight amid the hushed atmosphere. He began to speak about Gautama - his ubiquity, his longevity, and the power of his teachings, which have transformed more people the world over than those of any other human being. "After 2500 years," Sadhguru said, "you can't get rid of the man." He commented on his brutality, which was so subtle, he explained, that it took keen attention to get it, and told the story of Ananda Theertha and the spoon metaphor to illustrate the Buddha's simultaneously delicate yet razor-sharp quality. Then he announced that we would meditate - and that this was for Gautama.
The meditation that followed left many in rapture. The group dispersed quietly, drunk on moonlight, not wanting to break the spell. An awed voice broke the silence as slowly, those present reluctantly made their way back towards the lodges. "I felt like the moon was right in front of me like a huge ball. I felt like…like the whole universe was mine."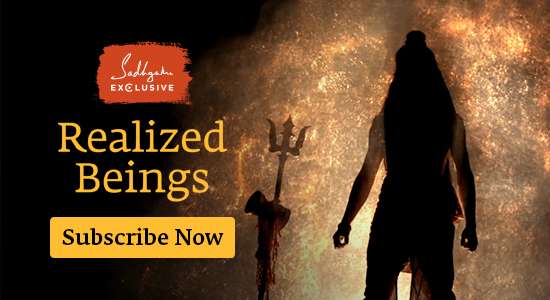 Get weekly updates on the latest blogs via newsletters right in your mailbox.