From Eczema to Exhilaration - The Curious Case of Ashray Sood
From eczema to exhilaration – read on to find out about the inspiring sojourn of Ashray Sood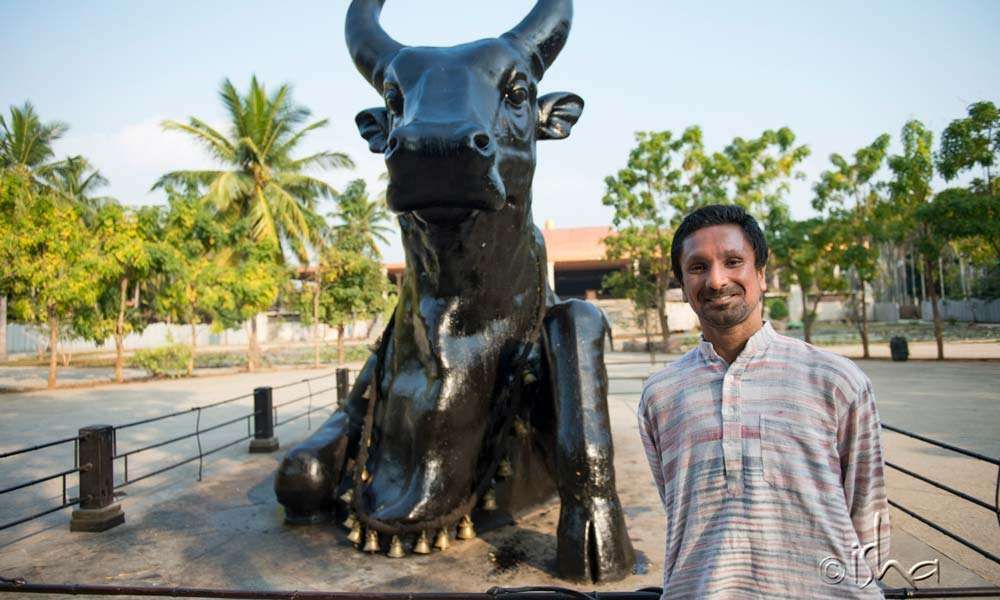 "If this miracle can happen to me, then it can happen to everyone on the planet. It is my wish that everyone gets to experience this bliss. Eliminating health problems is just the first step. If Isha Yoga has worked such wonders for me, for healthy people, you can fly! Go out and learn Isha Yoga. You have no idea in what ways you are going to transform your lives forever!" - Ashray Sood
If you see Ashray volunteering at the Isha Yoga Center, he would seem no different than the other volunteers. Like many other volunteers at the ashram, he is young, alive and energetic. With his smiling face and joyfulness, it is hard to fathom that only a little over a year back, life for Ashray was a constant struggle. 
An Abrasive Past
Ashray was born with a severe case of eczema. Eczema is a skin condition which is characterized by redness, itchiness, flaking and in the worst cases, oozing or crusting of the skin. With a family history of diabetes, cholesterol, blood pressure and thyroid problems, Ashray's genes had dealt him a full hand. These are interrelated ailments and hence Ashray in turn inherited eczema. 
Ashray was constantly bullied by kids at school, which left him feeling dispirited.
Even as a child, the ailment bothered him immensely. If anyone put him down on the ground, he would cry out loud due to severe pain. Because of constant itching, he could not help but scratch himself, which in turn lead to rashes, boils, scratch marks, and scaly and flaky skin. His skin was covered with white patches because of dryness and red rashes. However, it did not end there. As he grew up, he developed chronic bronchitis and congestion, making it difficult for him to breathe through his nose. Frequent visits to various doctors brought only a small amount of relief.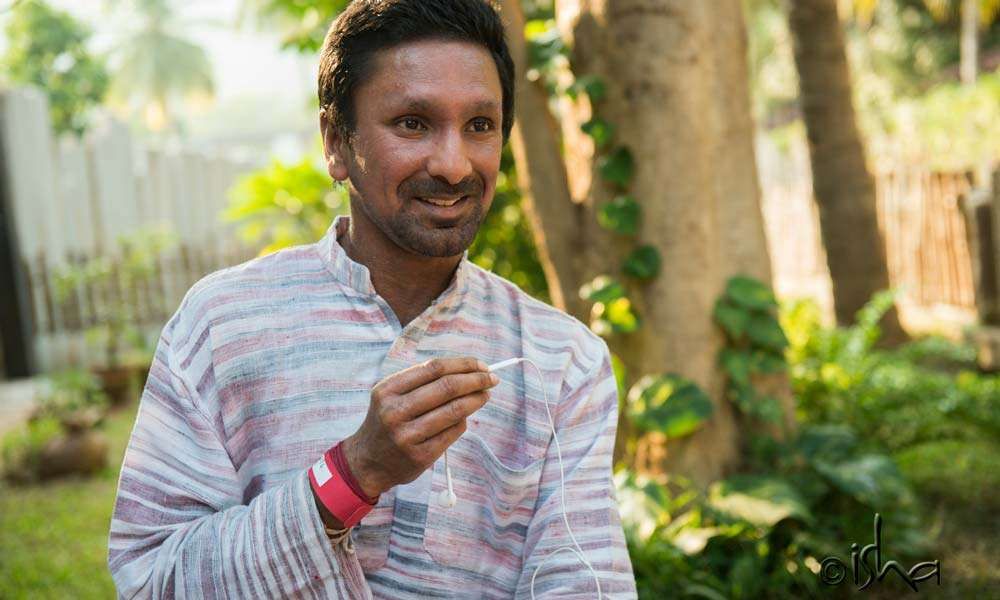 Get weekly updates on the latest blogs via newsletters right in your mailbox.
The Pains of Growing Up!
Starting school only added to the problem. Ashray was constantly bullied by kids at school, which left him feeling dispirited. Two years later, his parents separated and he relocated to Kenya with his mother and sister. Kenya's hot and dry tropical climate was not suitable for his eczema. However, after repeated experiences with doctors in India, his family decided to adopt the allopathic route, which was steroid-based. The family went to the best dermatologists in Kenya but in the end, corticosteroids became the regular treatment. Anytime there was an eruption, he would apply cortisone cream. If the situation got worse, he would have to take cortisone tablets and if it became unbearable, then a cortisone injection was given.
By the end of high school, he was addicted to cortisones. Corticosteroids fundamentally work to suppress your immune system. After having taken cortisones for so long, frequent colds, congestion, coughing at night, lack of sleep, and itching became a regular occurrence for him. Soon after, even the cortisones had stopped working.
A True Champion, Against All Odds!
Despite all these problems, he was always among the top students in his class. 
Ashray constantly endeavoured to fight against all odds. During his early high school years, he became a House Captain. He was also a part of the school cricket team, field hockey team and dance team. Later on, he became Deputy Head of his entire school and Vice President of the Student Welfare Council! 
Despite all these problems, he was always among the top students in his class.
Finally, high school was over. Ashray went to the UK to study because of the cold and humid climate. These weather conditions were better for his eczema but not for his bronchitis and chronic congestion. To make matters worse, he then developed another type of eczema, where his skin would develop weepy sores, leaving behind raw skin that eventually developed into wounds. The oozing became so bad that getting out of bed was difficult. Walking and talking were challenging because the skin would pull, stretch, tear and hurt. He was alone at the university and nobody wanted to be near him. By then, Ashray had become suicidal. He contemplated suicide several times but there was always an inner voice saying, "Don't worry, there are better days ahead!" He was determined to find a way to overcome his problems. He started to take better care of his diet, and tried other treatment methods like applying herbal oils. Despite the severity of his condition, he went on to finish his Masters. 
A Relieving Turning Point!
Not getting much respite from his current treatments, Ashray decided to come to India to seek Ayurvedic treatment, but the effects were not long-lasting. Then in March 2017, he came across Sadhguru on Youtube and Facebook. He decided to give Inner Engineering a shot. After a deep experience of the Inner Engineering program, he then completed back-to-back Angamardana, Bhuta Shuddhi, and Surya Kriya programs by the end of March. To his utter surprise, within two weeks his skin started improving.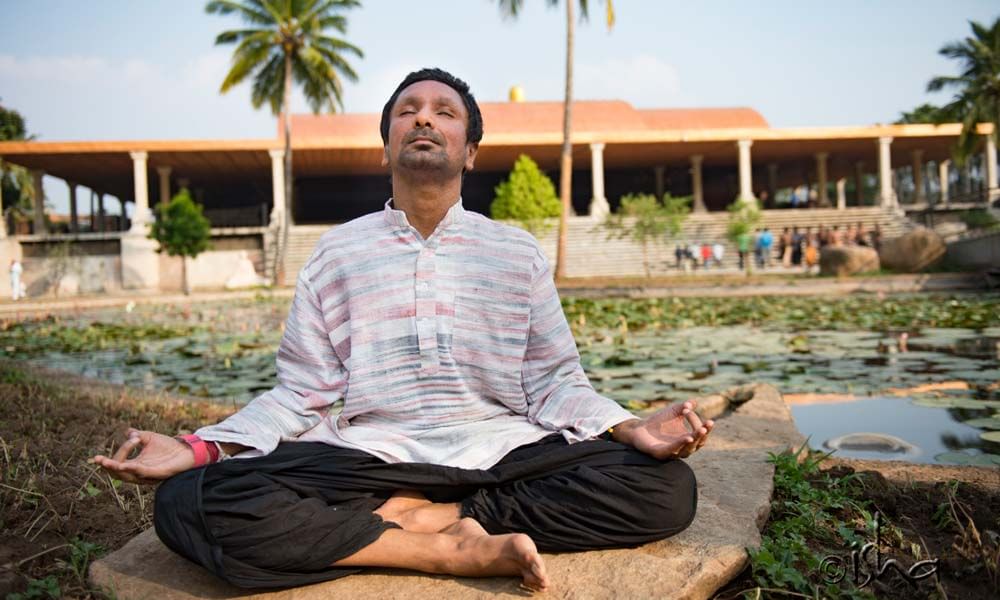 Ashray then decided to visit the Isha Yoga Center. He was confused as to how his skin was improving so drastically. He did all the practices daily and had not undertaken any other treatment for his eczema but his skin was continuously improving. Soon, it came to a point where his skin cleared up completely. When he met people at Isha Yoga Center, nobody could believe that he had been suffering from severe eczema for his whole life. 
For the past 6 months, has been completely free of eczema without the use of any medication.
The changes in his health made him want to pursue spirituality further and he attended the Bhava Spandana and Shoonya Intensive programs at the end of the year. For the past 6 months, has been completely free of eczema without the use of any medication.
Editor's Note: Find out more about Inner Engineering, including upcoming program dates and venues. To find out about other Isha Yoga programs, click here.