Behind the Scenes: What It Takes To Deliver 3.5 Million Rudraksha Beads Around The World
Isha volunteers have taken up the mammoth task of offering 3.5 Million Rudraksha beads around the world. Though the COVID-19 second wave has impacted this effort, 2 Million Rudraksha beads have been dispatched and 6 lakh beads delivered.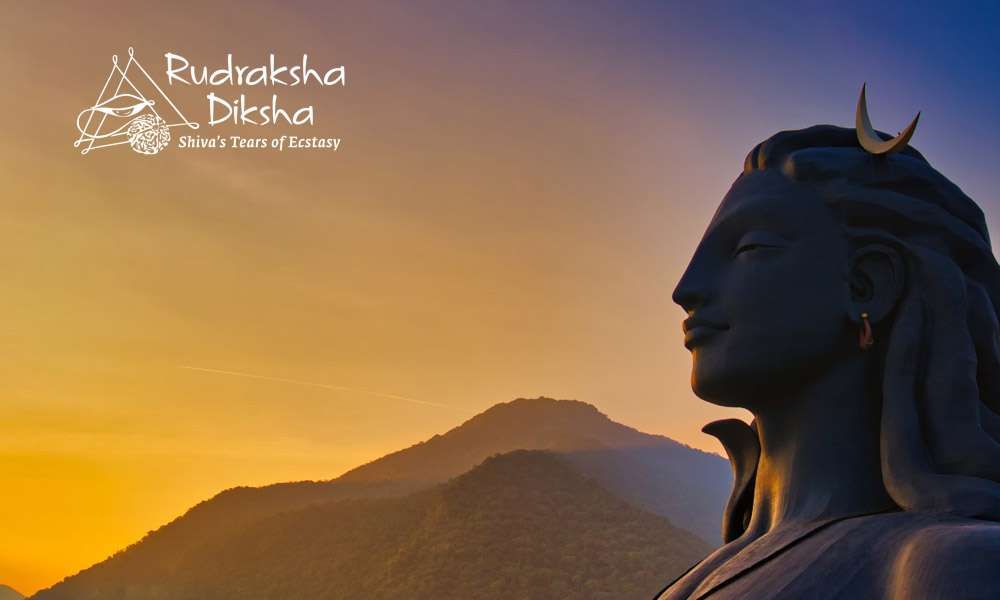 Offering Rudraksha Prasadam to devotees has been an integral part of the annual Mahashivaratri celebrations at Isha Yoga Center. The gigantic Rudraksha Mala that adorns Adiyogi is untied and the beads are offered as prasadam to everyone who participates in the nightlong event. This year, Sadhguru announced that Rudraksha Diksha will be offered free of cost to anyone who registers for it online, anywhere in the world.
Registrations for Rudraksha Disksha opened on 27 January 2021 and closed on 12 March. During this time, a grand total of 3.5 million beads had been requested by devotees and Isha volunteers had quite a task on their hands to deliver this sacred offering. They rolled up their sleeves and settled in for a long haul.
A Mammoth Operation Unfolds
A massive backend operation swung into place. Collection points were set up at Isha centers all around the world to receive the packages from Isha Yoga Center and distribute them locally. "Our office is a collection point and the energy that we are all basking in is indescribable," says Hetal, an Isha volunteer at the Kenya center. "My inner experience is so profound. It's somewhat close to my experience of the Inner Engineering programs. I am very grateful for what Sadhguru is offering."
Right before Mahashivaratri 2021, nearly 120 volunteers manned a network of communication systems all over India that included Interactive Voice Response and email. Their task was to facilitate smooth registrations for Rudraksha Diksha. Helplines in six Indian languages handled a humongous volume of communication till registration closed. They answered queries related to Rudraksha, registration process, logistics, delivery and payment methods.
Get weekly updates on the latest blogs via newsletters right in your mailbox.
The packaging and dispatching activities began in earnest in the last week of March. Packing teams were set up in two locations in Coimbatore to dispatch 3.5 million beads. 160 people worked in shifts at the two locations to assemble the kits for dispatch. A single kit consists of an Adiyogi photo, the stringed Rudraksha bead, an Abhaya sutra, a sachet of Vibhuti (sacred ash), and instructions for the use and care of the Rudraksha bead. 25,000 packages were prepared for dispatch every day.
The Second Wave
And then the second wave of COVID-19 struck. The whole operation had to be revisited. Before Tamil Nadu announced a complete lockdown, several protocols on indoor gatherings and social distancing came into effect. Accordingly, packing hours had to be shortened and fewer people engaged in the operations which nevertheless continued uninterrupted till May, with strict adherence to pandemic protocols.
2 million packages were dispatched and more than 600,000 were delivered (the rest are in transit). By now, courier and postal services had begun slowing down on delivery of non-essentials though the services continued.
In May 2021, Tamil Nadu announced a complete lockdown. Courier services were pressed into emergency service for delivery of essential items including vaccines and medicines. Isha volunteers decided that this was not the time to overburden our delivery services and suspended packing activities completely.
We had committed to delivering all kits by 9 June 2021. These timelines will now be revised due to the extended complete lockdown in Tamil Nadu. As the positivity rate in the state shows signs of abating, we look forward to resuming at least partial operations as early as possible.
If you have not received your Rudraksha Diksha yet, rest assured that your Rudraksha will reach you for sure. Meanwhile, stay safe and healthy as you prepare to receive Shiva's Tears of Ecstasy. 
Have a question? Contact us:
General Queries:  rudrakshadiksha.support@mahashivarathri.org
Get in touch with a volunteer over phone: 83000 82000 
Donation-Related Queries: rudraksha.donations@mahashivarathri.org
For Live WhatsApp chat, scan the below QR code
Save +91 94890 45370 in your contact list.