Take A Virtual Tour of Isha Yoga Center on Google Maps
The Isha Yoga Center is now available on a 360-degree virtual tour through Google Maps Street-View, becoming the first ashram and yoga center in the country to do so.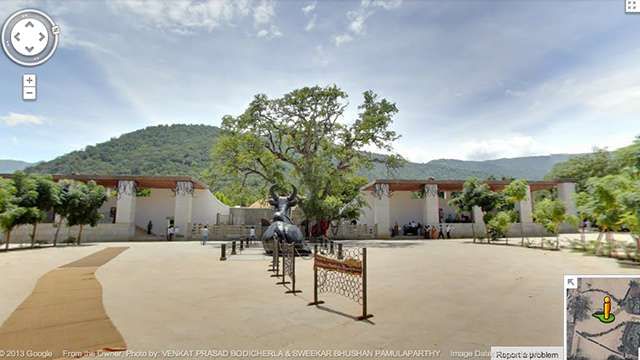 Get weekly updates on the latest blogs via newsletters right in your mailbox.
Virtual visitors can step off the road into the ashram, just as they would in reality, and walk through a major portion of the 150 acres that the ashram covers, including the Dhyanalinga – a powerful meditative space and the largest mercury-based live linga in the world; the Suryakund – a massive 130x40 foot pool of energized water embedded 22 feet below ground; Spanda Hall – a 44,000 sq. ft. program hall with the world's largest mural of the Guruvayur style of painting; and the nearby Linga Bhairavi – a powerful space that celebrates the divine feminine. Also on the virtual tour are the Adiyogi Alayam – an 82,000 sq. ft. columnless hall that is the venue for Isha's 21-week Hata Yoga Teacher Training Program; Isha Home School – an international, residential school home to over 400 students; and the two-storey Nalanda Conference Center – an executive retreat with guest accommodation and other facilities.
The tour highlights the beautiful architecture and refined aesthetics of the ashram, envisioned and designed by Sadhguru, and the natural beauty of the premises. Street-View is a great opportunity to get a feel of the space before travelling there for the first time.
The virtual experience is available on mobile, tablet and desktop through browser and App navigation. The Google Maps App for Android and iOS allows users to access the virtual ashram view with the accelerometer, which allows the best possible virtual experience – simply move or turn your device around and you can move and turn in the virtual view.
So, take the virtual tour and experience the ashram at home.