Isha Life – Fitness For Life
Isha Life, Isha's premium fitness center in Chennai, provides a holistic approach to health and fitness. Here's a look at what's on offer at this refreshingly unique wellness center.
Isha Life, Isha's premium fitness center in Chennai, provides a holistic approach to health and fitness. With a refreshingly new and unique approach to health and fitness that stems from a deep sense of yogic understanding, Isha Life focuses on giving individuals the tools to create health from within, freeing them from the need for external supports and medication. The center's ethos and approach earned it the Best Wellness Centre in Chennai award from NDTV Hindu in 2011.
With a seamless blend of delicate aesthetics and functional utility, Isha Life caters to all aspects required for healthy living.
Mahamudra – Isha Life's Fine Dining Restaurant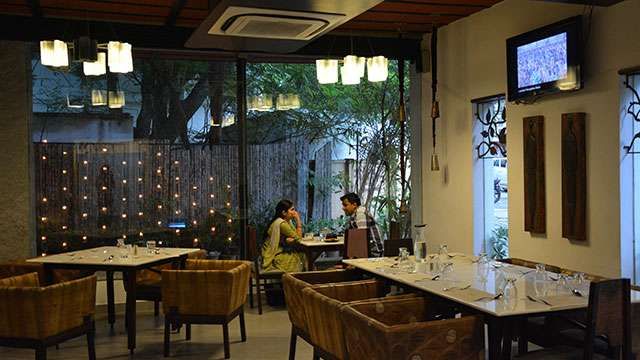 Get weekly updates on the latest blogs via newsletters right in your mailbox.
Mahamudra's wholesome vegetarian cuisine that pampers the taste buds was one of the reasons the restaurant was included in the Miele Guide 2011/2012 edition's list of top 500 restaurants in Asia. The varied vegetarian menu offers a wide choice and each dish is an exquisite blend of the regular and the exotic. With a soothing and gracious décor, complete with melodious music, Mahamudra is the perfect place for a cozy family dinner, a night out with colleagues or to catch up with old friends.
Shambhavi Boutique
Shambhavi, the boutique that caters to the aesthetic inclinations of the modern urbanite, showcases a breathtaking array of elegant and tasteful home décor items. Finely chiseled wood, stone and metal sculpts stand beside handcrafted furnishings, natural fragrances and ethnic chic fabrics. Shambhavi is dedicated to providing an expression to the natural creative instincts of rural people and restoring traditional means of earning a living. Whether it's organic fragrances or magnificent metal art, every single piece is inspired by nature and made by hands which reflect a passion for their craft.
Editor's Note: For more info, visit the Isha Life website.