Performances
Music, dance and cultural performances from an array of celebrated artists will keep you awake and vibrant throughout the night of Mahashivratri, so you can benefit from the possibilities of this auspicious night.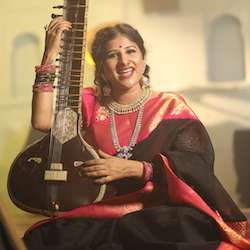 MANGLI
Mangli is an Indian singer, television anchor and actress. Since her first break in 2013, her singing, particularly in Telugu, has garnered a huge following. She is watched by millions on YouTube and a sought-after performer at festivals in India and abroad.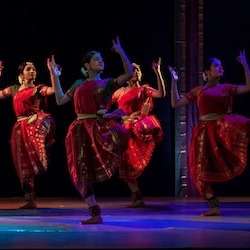 ISHA SAMSKRITI
Isha Samskriti is an education system dedicated to a child's overall development, enabling them to realize their full potential – physically, mentally and spiritually through a unique blend of Yogic practices, Samskrit, Indian classical arts such as Bharatanatyam and Classical Music, and martial arts such as Kalaripayattu, in an atmosphere of dedication, discipline and focus.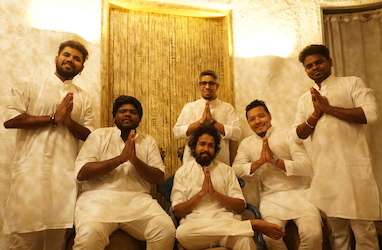 NEERAJ ARYA'S KABIR CAFÉ
Neeraj Arya's Kabir Café – a Neo-Folk Fusion band brings us music inspired by the verses of the 15th century Indian mystic Kabir, fused with Rock, Reggae, Pop and Carnatic music. The band believes, no matter what, humans are spiritual, deep within, which keeps their music alive.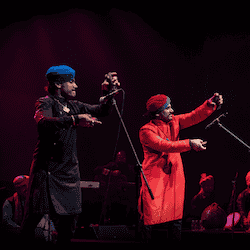 KUTLE KHAN PROJECT
The Kutle Khan Project is Khan's voyage into a world of music beyond boundaries; producing a perfectly distilled blend of musical styles from across the world with a strong Rajasthan folk sensibility, earning numerous awards including the GIMA Award, 2015 and the best folk singer in 2019.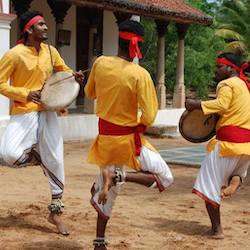 THAPPU FOLK DRUMMERS FROM TAMIL NADU
Thappattam is a folk art of Tamil Nadu, in which the artist is both the dancer as well as the instrumentalist. Said to be the first instrument developed by the Tamilians, the Thappu became one of the percussion instruments which was predominantly used for worship.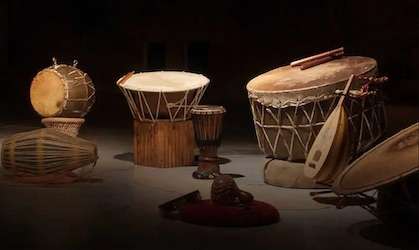 SOUNDS OF ISHA
Sounds of Isha is a group of untrained musicians inspired by their deep yearning to give musical expression to the Grace of Sadhguru. Sounds of Isha's work is a subtle fusion of the rich and diverse beings that they are. The group members are full-time volunteers with Isha Foundation and their inspirational songs are an outpouring of their passion to share a different dimension of the Foundation's work. While the music of these songs soothes our minds and enthralls us, the true potential of the songs is in their capability to unfold the eternal silence that lies at the core of the human being.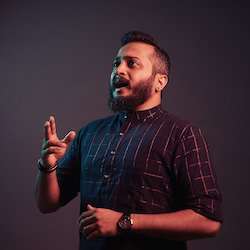 SANDEEP NARAYAN
Sandeep Narayan is a Carnatic classical vocalist known for his contemporary approach to the classical art form. He has received many awards including the Ustad Bismillah Khan Yuva Puraskar in 2019 and the "Best Ragam-Tanam-Pallavi award by The Music Academy Madras in 2017.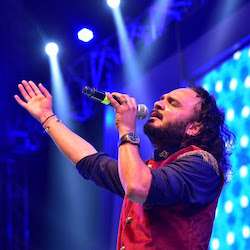 PARTHIV GOHIL
Parthiv Gohil, famous for his work in Bollywood and Gujarati music industries, is as versatile as a musician can get. Gohil's singing, which evolved under masters like Pandit Hariprasad Chaurasia, Ustad Sultan Khan and the Gundecha Brothers; to contemporary musicians like Ismail Darbar, Monty Sharma, Leslie Lewis, seamlessly transports one from a classical raga to a foot-tapping Indi-pop tune.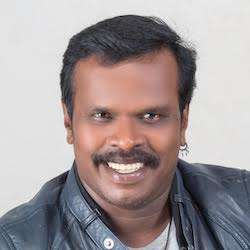 ANTHONY DAASAN
Anthony Daasan is an Indian playback and folk singer, lyricist and musician who brings rustic folk styles and experimental contemporary styles together. This multiple-award winner featured in the MTV Coke Studio India 2012 and worked with leading composers including the legendary AR Rahman.
Past Performances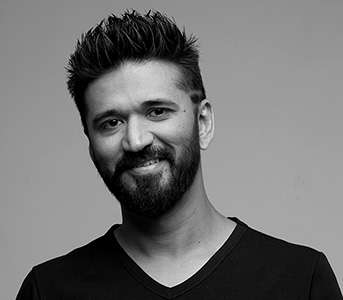 Amit Trivedi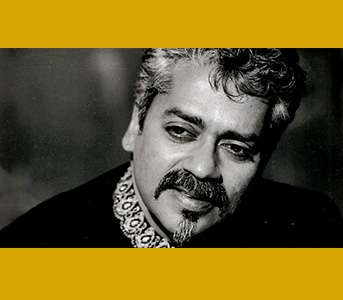 Hariharan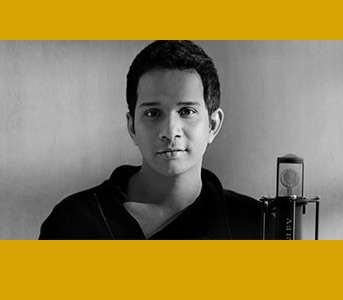 Karthik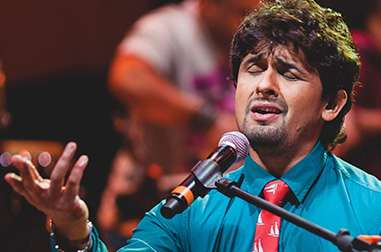 Sonu Nigam (Special Guest Performance)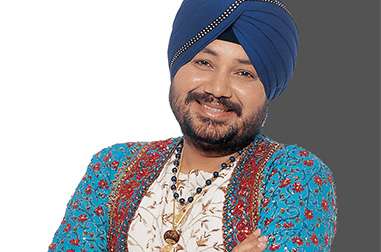 Daler Mehndi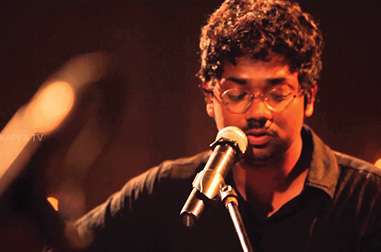 Sean Roldan and Friends