Seating Layout
Seating is open only for people in India.
Booking is open on a first-come-first-serve basis
COVID precautions are mandatory (See FAQ)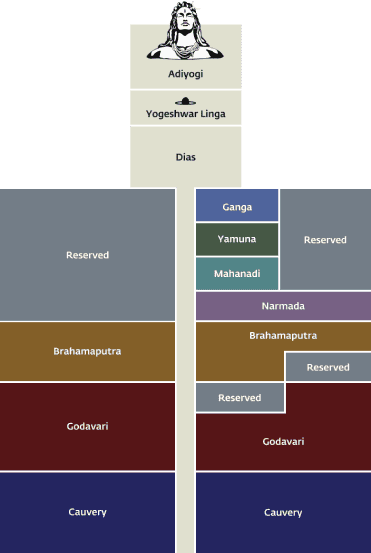 Seating Layout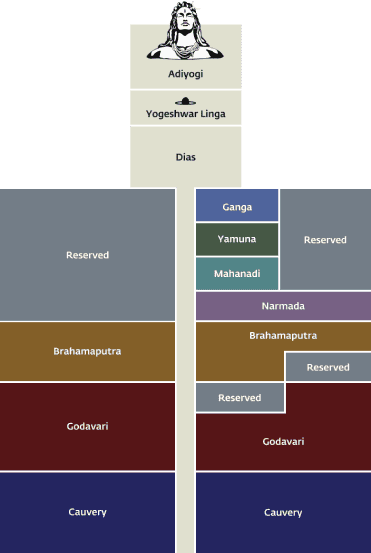 Seating is open only for people in India.
Booking is open on a first-come-first-serve basis
COVID precautions are mandatory (See FAQ)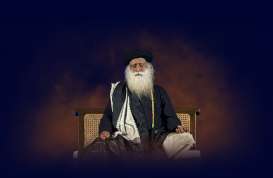 Explosive Guided Meditations
with Sadhguru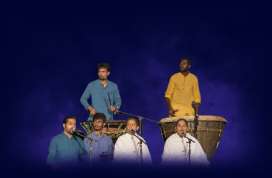 Nightlong Musical Concerts
with popular artistes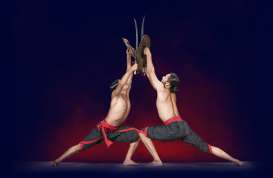 Fire Dance and Arati Once-a-Year Exclusive
Adiyogi
Divya Darshanam
A spectacular light & sound show
Schedule
18 February 2023
6 PM – 6 AM IST
Venue
Isha Yoga Center,
Velliangiri Foothills,
Ishana Vihar Post,
Coimbatore 641 114, India
Contact
83000 82000
info@mahashivarathri.org
For queries:
Email: info@mahashivarathri.org
In-Person Attendance FAQs
What precautions should attendees take in light of COVID-19?
Since the guidelines are regularly evolving, the current applicable guidelines issued by the government and local health authorities will be followed. Participants must abide by these guidelines:
It is mandatory to wear a mask at all times.
You must adhere to all social distancing protocols and COVID-19 safety guidelines laid down during the event.
We recommend that you practice Simha Kriya regularly and consume Nilavembu Kashayam daily, leading up to the event.
Can I register offline?
Yes. For more information, call 83000 82000.
What documents will I need when I arrive at Isha Yoga Center?
Please bring:
The valid government-issued photo identification that you used to register for Mahashivratri
Printout of the E-pass that was sent to you via email
What time do I need to reach the Isha Yoga Center for the event?
Check-in counters will be open only from 10 am to 3 pm on the day of the event for those who have pre-registered. We request you to plan your travel accordingly since we will not be able to accommodate check-ins outside these timings.
Please stay back for the event until 6 am on 2nd March. Due to security reasons, participants will not be allowed to leave the venue once checked-in.
Restroom facilities are available at the celebration venue.
I don't know Tamil. Can I still attend this program?
Yes, Mahashivratri will be conducted in English with Tamil translation. Live translation for online participants will be available in 7 Indian languages (Tamil, Hindi, Marathi, Bangla, Telugu, Kannada, Malayalam) and 5 global languages (Russian, Mandarin, Spanish, French, Portuguese).
I have difficulty sitting on the floor.
Chairs will be provided for the entire duration of the event.
Will accommodation be provided during the program?
No. Accommodation will not be provided for Mahashivratri participants.
Can I bring family members/guests with me?
No, entry is limited to registered participants only.
Can I bring my children? What is the minimum age required to participate in the program?
We do not have facilities or resources to take care of children and/or minors during the event. We request you to arrange guardianship at home for them while you are here. Alternatively, you could choose to stay in Coimbatore and come for Mahashivratri with your family.
The minimum age for participants is 10 years of age.
What kind of food can I bring to the event?
Maha Annadanam – an offering of food – will be provided to everyone attending the event. If you have to carry your own food due to dietary restrictions, you may carry wholesome vegetarian meals.
Can I bring my vehicle? Is parking available?
Limited parking will be available. Parking is at the owner's risk and no liability will be taken by event organizers.
Can I register for Mahashivratri on arrival at the venue?
No. Spot registrations will not be available. We recommend that you register for Mahashivratri at least 15 days before the event.
How do I know if my registration is complete?
Once you register for Mahashivratri, you will receive an E-receipt and a confirmation email with your registration number. Closer to the event, an E-pass will be sent to you via email.
I have not attended Inner Engineering. Can I take part in Mahashivratri?
Yes, the Isha Mahashivratri event is open to everyone.