Sadhguru's visit to the Caribbean began on 10 March, which was the third day of the cricket test match between West Indies and England at the Sir Vivian Richards stadium. At the event, Sir Vivian Richards and Lord Ian Botham conversed with Sadhguru and spoke out in support of the Save Soil movement.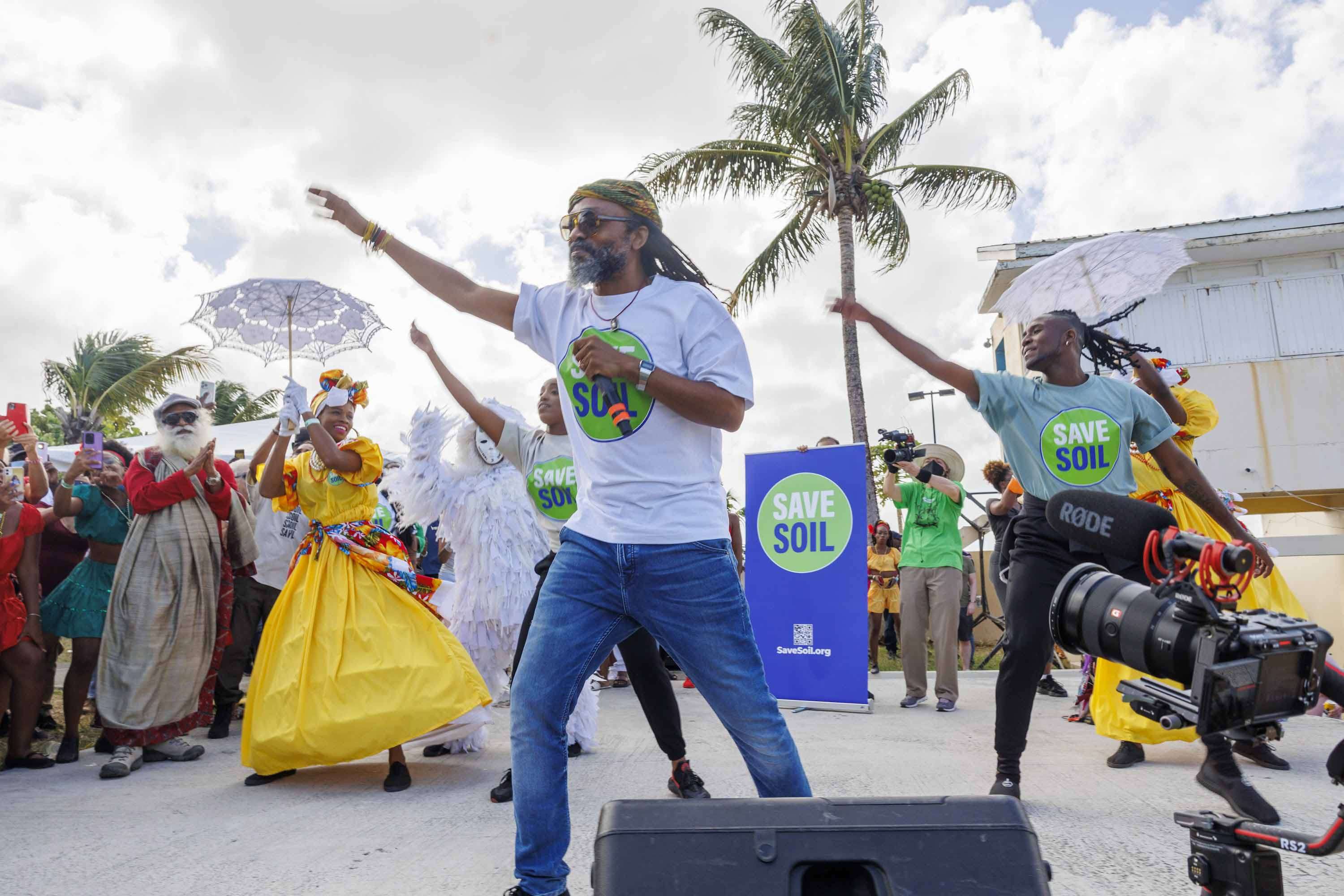 Machel Montano, the Trinidadian singer and "King of Soca" who played a critical role in galvanizing Caribbean leadership to support this movement, performed live at the match and pledged to use his music as a platform to spread the critical message of Save Soil.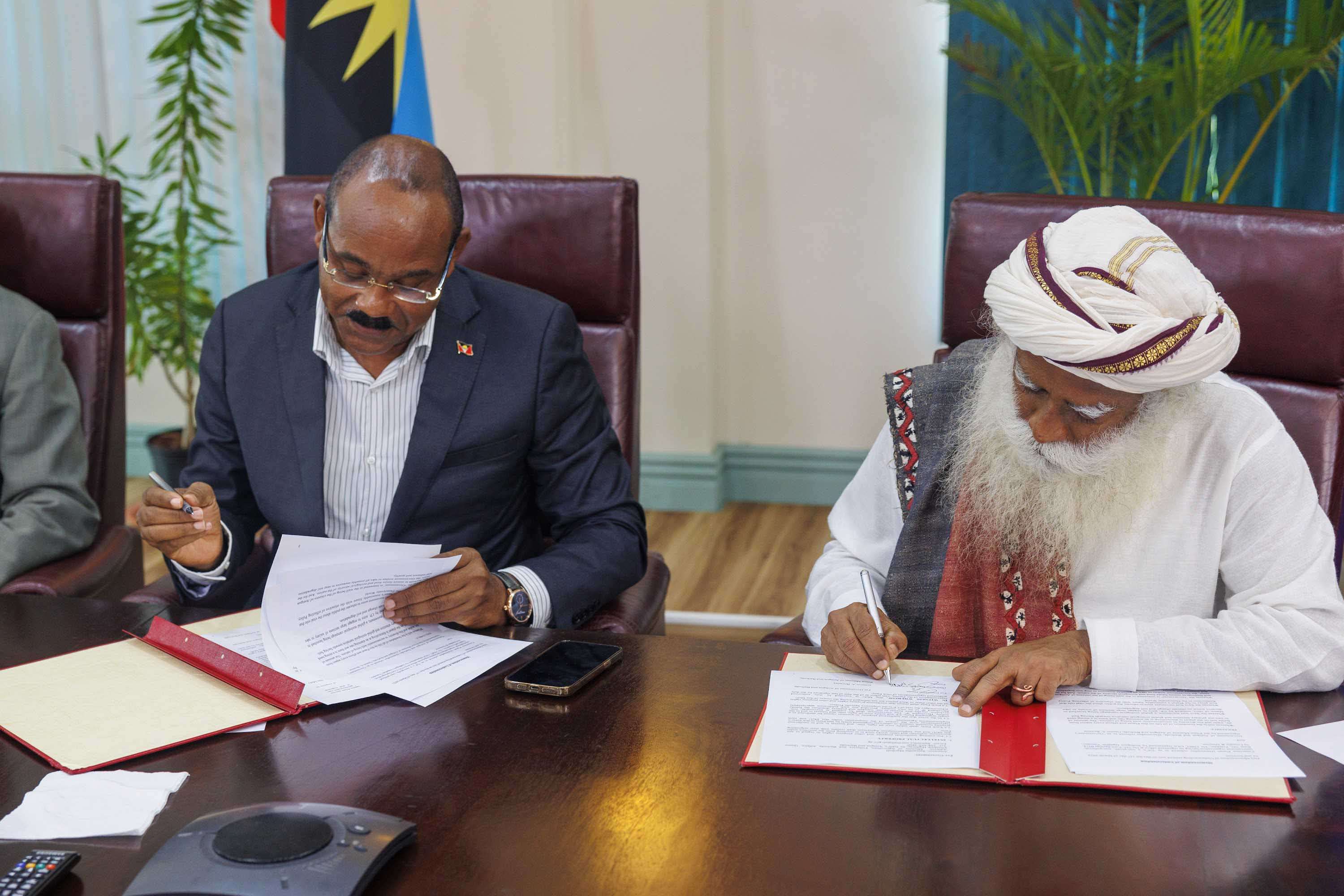 On 11 March, Sadhguru met the Honorable Gaston Browne, Prime Minister of Antigua and Barbuda, and on 12 March, they signed a Memorandum of Understanding (MoU), taking the first step towards making soil regeneration a national policy in Antigua and Barbuda. The Honorable Prime Minister greatly appreciated the specially created Soil Revitalization Policy Draft for the Caribbean region that Sadhguru presented to him.

The governments of Dominica, St. Lucia, and St. Kitts and Nevis also signed MoUs with the Save Soil movement on the same day. Roosevelt Skerrit, the Honorable Prime Minister of the Commonwealth of Dominica; Timothy Harris, the Honorable Prime Minister of Saint Kitts and Nevis; and Philip J. Pierre, the Honorable Prime Minister of St. Lucia, all share a strong support for the Save Soil movement. Sadhguru acknowledged their commitment to soil revitalization and expressed how this will be an inspiration to the rest of the world.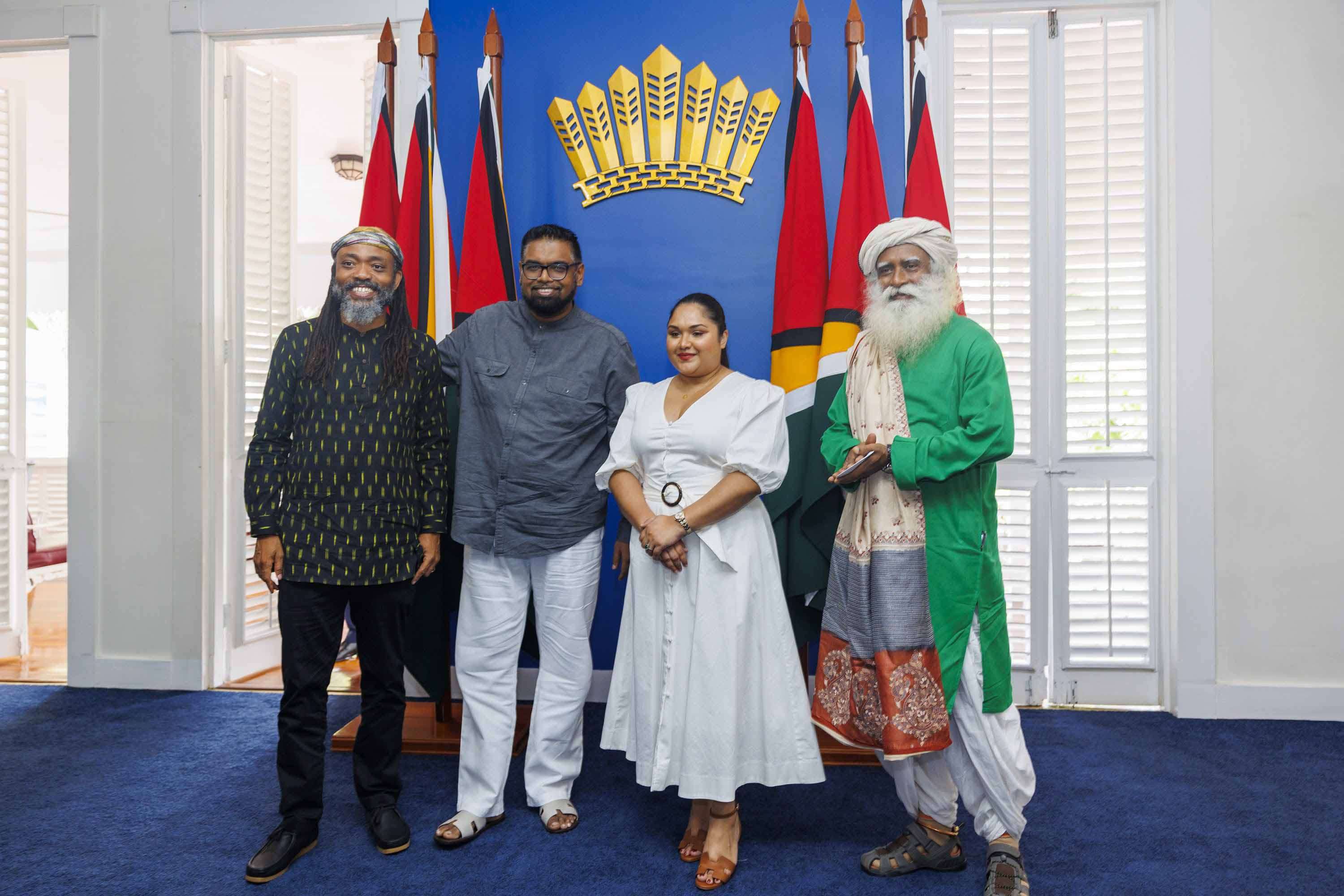 The very next day, on 13 March, Guyana became the fifth nation to sign the MoU in the presence of His Excellency President Dr. Irfaan Ali. Guyana Minister of Agriculture, Honorable Zulfikar Mustapha, signed the MoU with Sadhguru, and, in true Caribbean fashion, once the official ceremony was over, the whole group sang the "Soil Song"! Sadhguru congratulated everyone and commended the leadership of the nation for their long-term vision and commitment.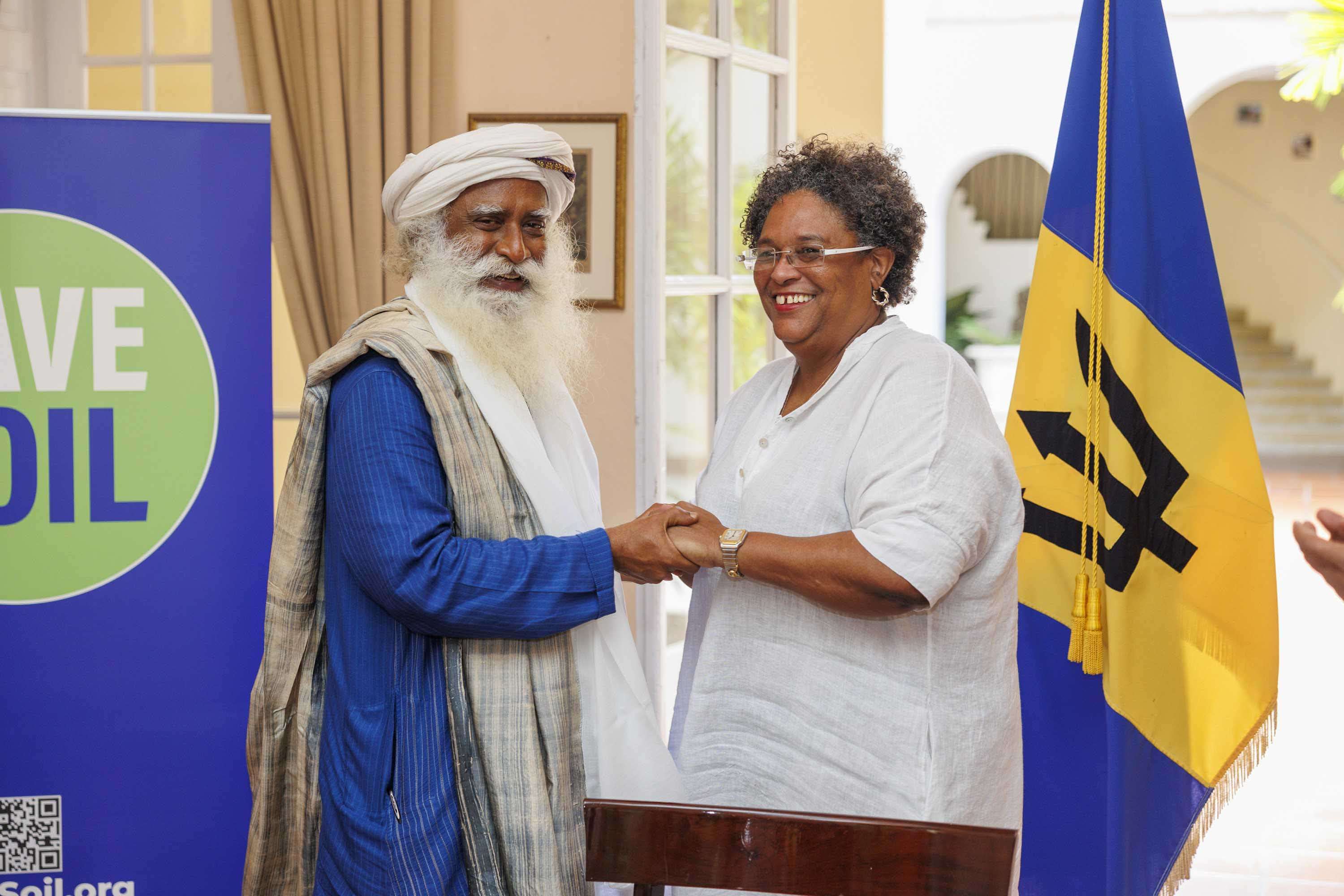 On 14 March, Barbados became the sixth nation to make a commitment for #SaveSoil. The Honorable Mia Mottley, Prime Minister of Barbados, offered her wholehearted support for the movement and emphasized how timely it is, as Barbados is one of the 15 most water-stressed countries in the world. The Honorable Indar A. Weir, Minister of Agriculture and Food Security, signed the MoU to Save Soil.