WORLD PEACE DAY 2013 at iii
In honor of the International Day of Peace, Isha Foundation will host a day-long World Peace Day at iii, featuring Arianna Huffington in conversation with Sadhguru, panel discussions, and music by The Mowgli's.
In honor of United Nations International Day of Peace on September 21st, Isha Foundation will host a day-long celebration of entertainment and discussions at the Isha Institute of Inner-sciences, Tennessee, USA. The event will feature talks by prominent speakers and thought leaders, group meditations, a concert by the band, The Mowgli's, and much more!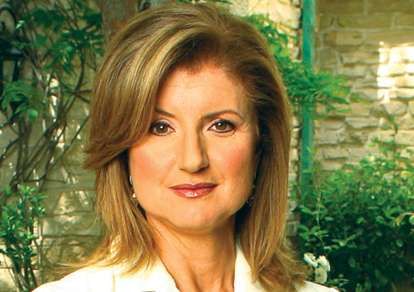 The main events include Arianna Huffington, president and editor-in-chief of The Huffington Post Media Group, in conversation with Sadhguru, and a panel discussion on peace and conflict with panelists, Kathleen Koch – bestselling author and journalist, Sandy Tolan – journalist and associate professor at the Annenberg School for Communication and Journalism at USC, and Dr. Elizabeth Lindsey – the first Polynesian Explorer and female Fellow of the National Geographic Society. The discussion will be moderated by Becky Magura – Chair of the National Educational Telecommunications Association's Executive Board, USA.
Get weekly updates on the latest blogs via newsletters right in your mailbox.
The evening will see a performance by The Mowgli's – an alternative-rock band from southern California, known for their song "San Francisco." Other events during the day include a Student Peace Panel and the "Playing for Peace" music contest.
For more info, visit http://worldpeaceday.org and stay tuned at Isha's facebook and twitter pages for updates.