Isha Whispers...July 2019
Filled with insider stories from Sadhguru's historical engagements at the UN, glimpses of his personal moments on the streets of Switzerland and US, snippets of his ever enlightening talks, a mystical arrival back home, Nadi Veeras' adventurous encounter with Dharti Taiee, and some interesting details of Cauvery Calling... sprinkled with unique and enchanting pictures from all these events!
Isha Whispers... is a monthly newsletter that gives you access to the inside scoop of what goes on behind-the-scenes at Isha - be it Sadhguru's programs, events, volunteering, intimate sharings, inspiring incidents or glimpses into some little known facets of Sadhguru...
Here is for you Isha Whispers July 2019
Click the image below to download the PDF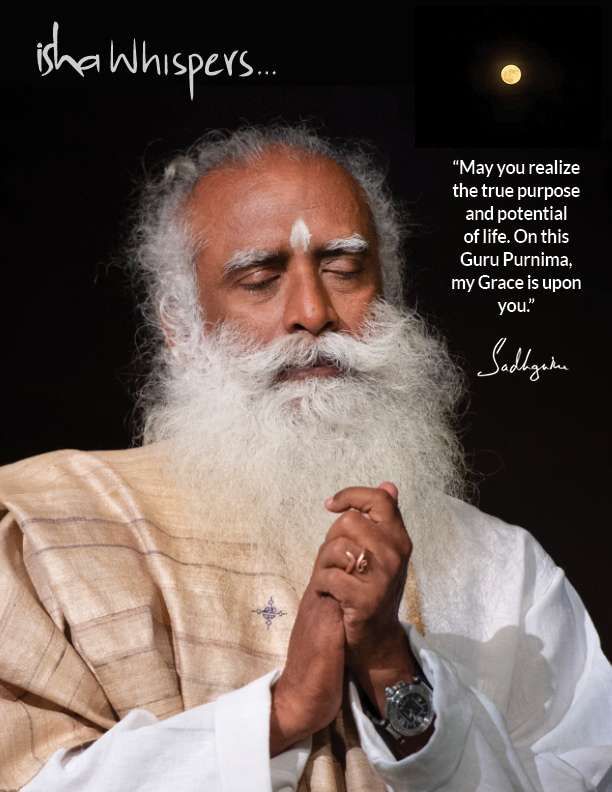 Get weekly updates on the latest blogs via newsletters right in your mailbox.