Inner Engineering Retreat with
Shambavi Kriya
Isha Institute of Inner Sciences
Aug 18-21, 2016
Program Features:
The Inner Engineering retreat is held in the serene and supportive atmosphere of the Isha Institute of Inner-Sciences located on the spectacular Cumberland Plateau in McMinnville, Tennessee.
Aimed at deep personal and professional expansion, this retreat is an opportunity to take yourself away from the daily routine of your hectic lifestyle and soak in the energy of this powerful space dedicated for self-transformation. The potent consecrated spaces create a unique and ideal setting to allow one to be most conducive to the Inner Engineering experience.
The program will take place in Mahima Hall, the largest meditation hall in the western hemisphere.
Mahima Hall has been consecrated by Sadhguru in a way that makes the energies naturally supportive to the Shambavi Kriya practice. Also on campus is the recently consecrated, Adiyogi Abode. Consecrated by Sadhguru in September of 2015 this powerful meditation space offers the possibility to reach an elevated state within yourself and facilitates one in becoming naturally meditative.
This 4-day weekend program offers the rare opportunity to experience life transforming wisdom through an Isha Yoga teacher who has been trained by Sadhguru. The program includes interactive discussions, guided meditations, simple asanas, treks, live music, moonlit dinners, and the transmission of the Shambhavi Kriya – a life-transforming inner energy process.

Retreat Package Includes:
Semi-private lodging (private studio or deluxe suite upgrades available)
Wholesome Vegetarian Meals
Healthy cooking classes (optional)
Guided hikes to scenic waterfalls and bluff overlooks
CME credits available to those working in medical profession
Program Details:
Dates:
Aug 18-21, 2016
Isha Institute of Inner-sciences
951 Isha Lane, McMinnville TN 37110
(931) 668-1900
Program Cost:
$650 (Early Bird Special - $550, expires Jul 9th)
• Couples and Family discounts of 2-4 people ($525 per person)
• Group Discounts (for groups of 5 or more) ($500 per person)
Discounts also available for students and seniors.
Time:
Thursday Aug 18th 4pm – Sunday Aug 21st 6:00pm
Participants are requested to arrive on Thursday Aug 18th no later than 4pm.
The program ends by 6:00pm on Sunday Aug 21st. Participants can plan their departure after the program completes at 6:00pm. Allow travel time of 3 hours to Atlanta airport, 2 hours to Nashville airport, 1 hour to Chattanooga airport (plus one hour time change as Chattanooga is on Eastern Time Zone) You will then need to plan additional time to check-in at the airport.

About
Shambavi Kriya
Inner Engineering Total is a 4-day an in person program which combines the intellectual tools from the Inner Engineering Online Course and the Shambhavi Mahamudra Kriya from the Inner Engineering Completion course. This course is offered in various locations across US and Canada and as well as a retreat at the Isha Institute of Inner-sciences.
Inner Engineering is a course that provides tools and solutions to empower yourself to create your life the way you want it. The course gives you the opportunity to intellectually explore the basics of life using methods that are distilled essence of yogic sciences. The course imparts practical wisdom to manage your body, mind, emotions, and the fundamental life energy within. You will also learn a 21-minute kriya called Shambhavi MahaMudra Kriya which is a powerful and purifying energy technique using the breath.
Shambhavi Kriya is a powerful and purifying energy technique using the breath. This practice aligns your entire system so that your body, mind and emotions function in harmony, establishing a chemistry of blissfulness within you.
When practiced regularly, this
21-minute kriya can bring the
following benefits into one's life:

Greater peace and joy in everyday life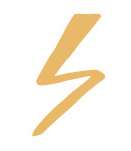 Improved sleep quality and increased energy levels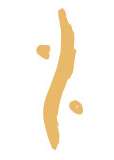 Helps purify the five elements (earth, water, fire, air, space) in the body leading to pleasantness in the body, mind and emotion

Relief from chronic ailments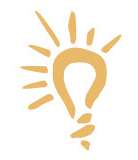 Access to the intelligence and competence within, which is the very source of creation

Inner Engineering Total is an in person program that can be done in various cities throughout US and Canada and also as a retreat at Isha Institute of Inner-sciences.